AUSTIN, Texas — Monday was the third-hottest day on record for the month of July in Austin with a high of 108 degrees.
The daily record afternoon high at Camp Mabry was broken by 3 degrees. The previous record was 105 set back in 2013.
The good news is that Monday will be the hottest day of the week, and slightly cooler temperatures are expected over the next several days. However, even with the cooldown, highs will remain in the triple digits through the middle of the week.
A Heat Advisory is in effect for the KVUE area Tuesday afternoon with temperatures around 105 degrees once again possible.
The current forecast calls for a high of 104 degrees in Austin on Tuesday. This would fall short of the daily record high of 108 degrees from back in 1925.
Although temperatures remain several degrees above average, a gradual cooling trend continues for the second half of this week into the upcoming weekend. This cooldown will take place as the ridge of high pressure responsible for this record heat slowly weakens.
By Friday afternoon, highs will finally drop below 100 degrees, and more upper 90s are expected across Central Texas Saturday through Monday. Keep in mind the average afternoon high in Austin for this time of the year is 95 degrees.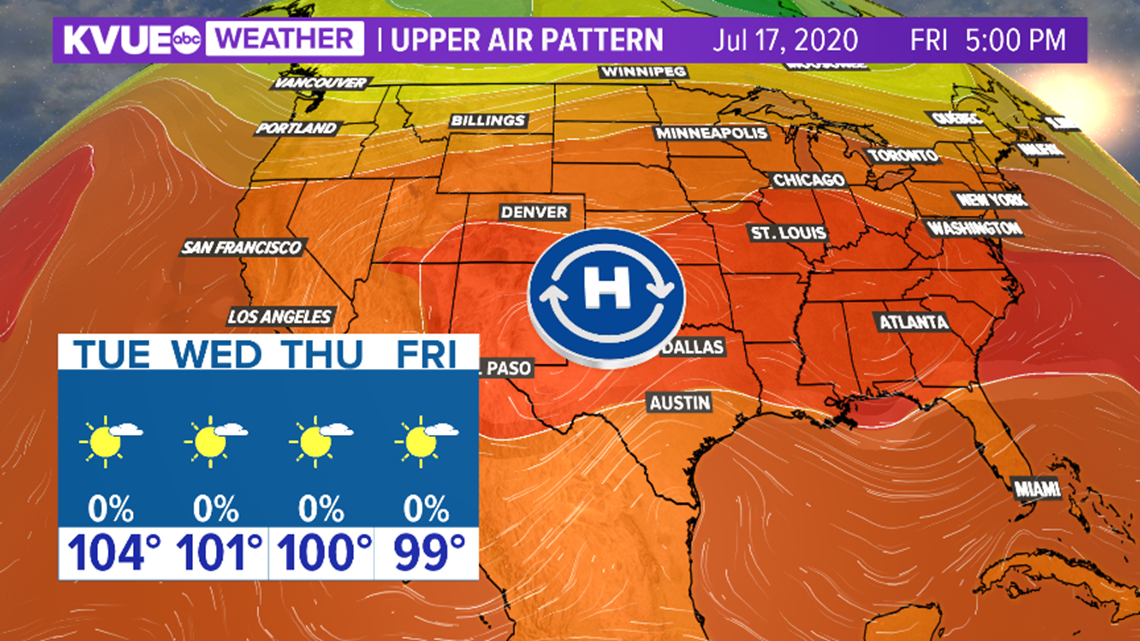 Beyond the 7-day forecast, the overall weather pattern remains quite hot, and the latest 8- to 14-day outlook from the Climate Prediction Center calls for more above-average temperatures.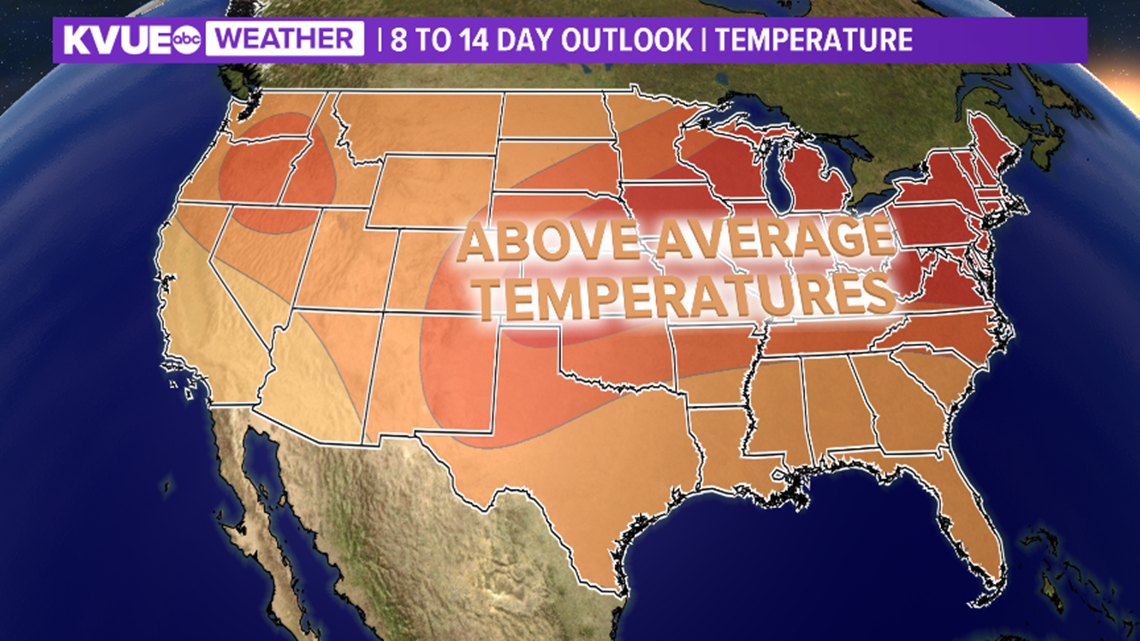 However, as that ridge of high pressure gradually weakens and shifts away, the door for rain chances may reopen for Central Texas is in the medium range.
The 8- to 14-day temperatures outlook suggests that above-average rainfall may be possible for parts of the area. This would be very beneficial rain, as it would not only help to cool down the temperatures, but also alleviate some of the drought conditions that have developed.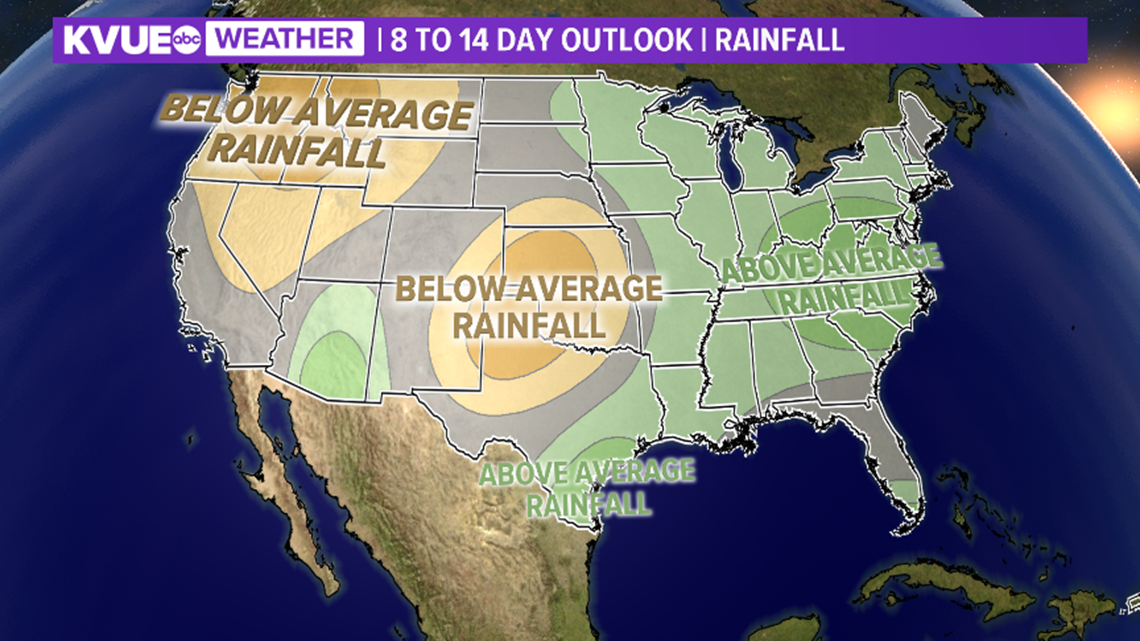 The KVUE Storm Team will continue to closely monitor this developing forecast.
The 7-day forecast can be found below: