AUSTIN, Texas — Editor's note: This weather blog is no longer updating. For the latest on the freezing temperatures in the Austin area, check out KVUE's weather blog.
Bundle up, Central Texas! A shot of winter-like air is starting the workweek, and another system around the middle of the week will keep things chilly through Friday.
Even colder Tuesday morning; Freeze Warning in effect
After the cold and blustery morning, highs on Monday will only reach the low to mid-50s, which is nearly 15 degrees below average for this time of the year.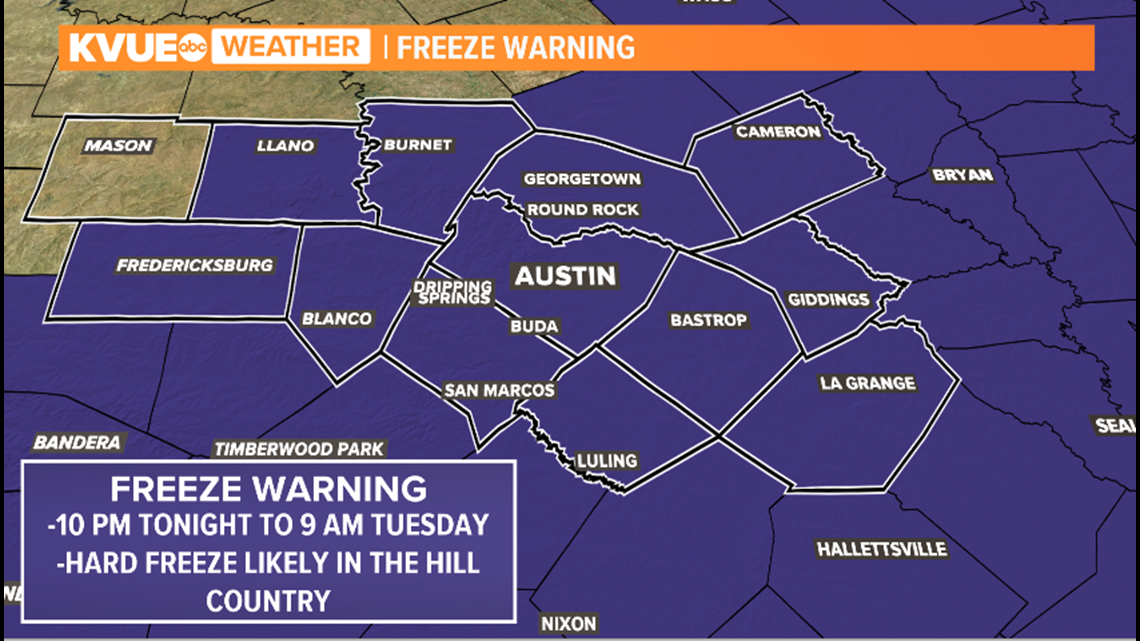 The coldest weather of the week will likely be Monday night and Tuesday morning when a widespread freeze is expected for the KVUE area. A Freeze Warning is in effect from 10 p.m. Monday until 9 a.m. Tuesday. Temperatures are expected to drop to the mid- to upper 20s across the Hill Country. Upper 20s and low 30s are expected for the Interstate 35 corridor and areas to the east.
This will be the first widespread freeze of the season for Central Texas. Make sure to take care of pets and any sensitive outdoor plants.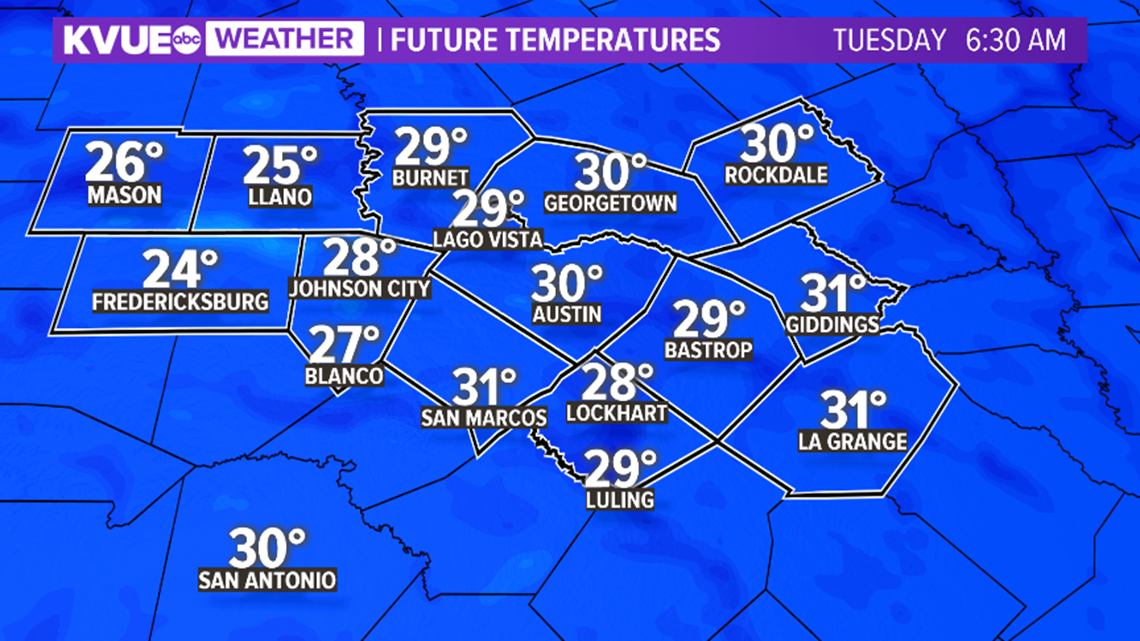 Mid-week system keeps temperatures chilly
Temperatures are expected to remain well below average through the second half of the week behind a mid-week cold front. This front does not look like it will provide much rain, but a few showers may be possible on Wednesday to the east of Austin. We'll keep an eye on the latest model trends as we get through the week.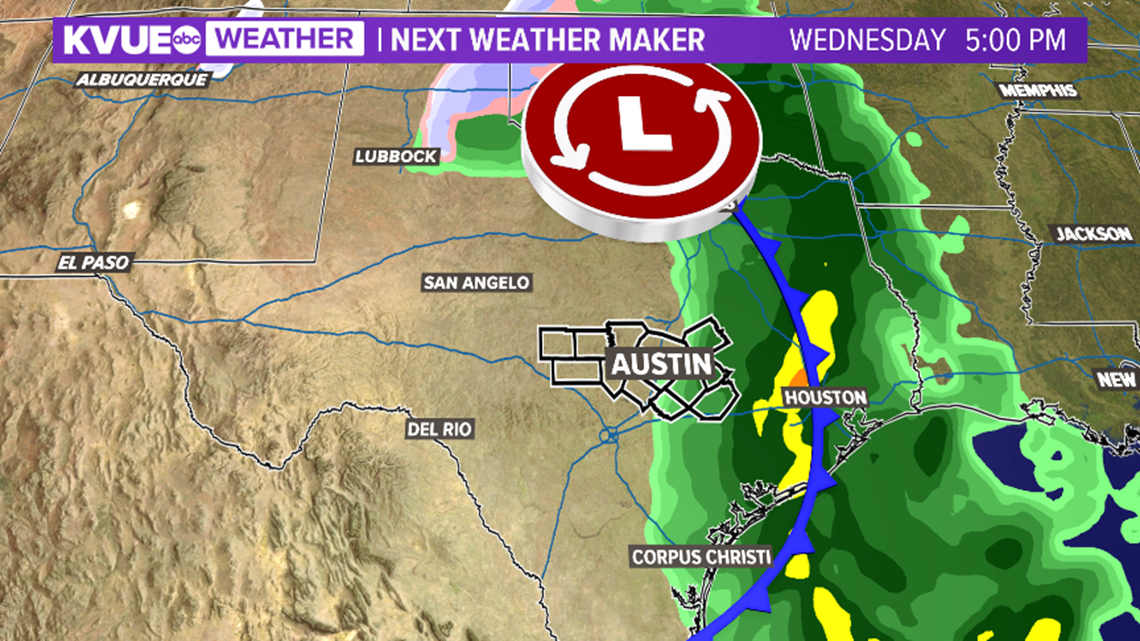 With regard to temperatures, we're looking at highs still in the 50s for Thursday and Friday, then perhaps a modest warm-up by next weekend. The KVUE Storm Team will continue to closely monitor this developing forecast. Stay with KVUE on YouTube, Facebook, Twitter and Instagram and download the KVUE News app so you can stay ahead of the weather: kvue.com/app.
In the meantime, the extended forecast can be found below: