Cloudy skies and chilly Friday night. Lows will be in the low to mid 40s across much of the area. Expect a breezy north wind at 10 to 15 miles per hour.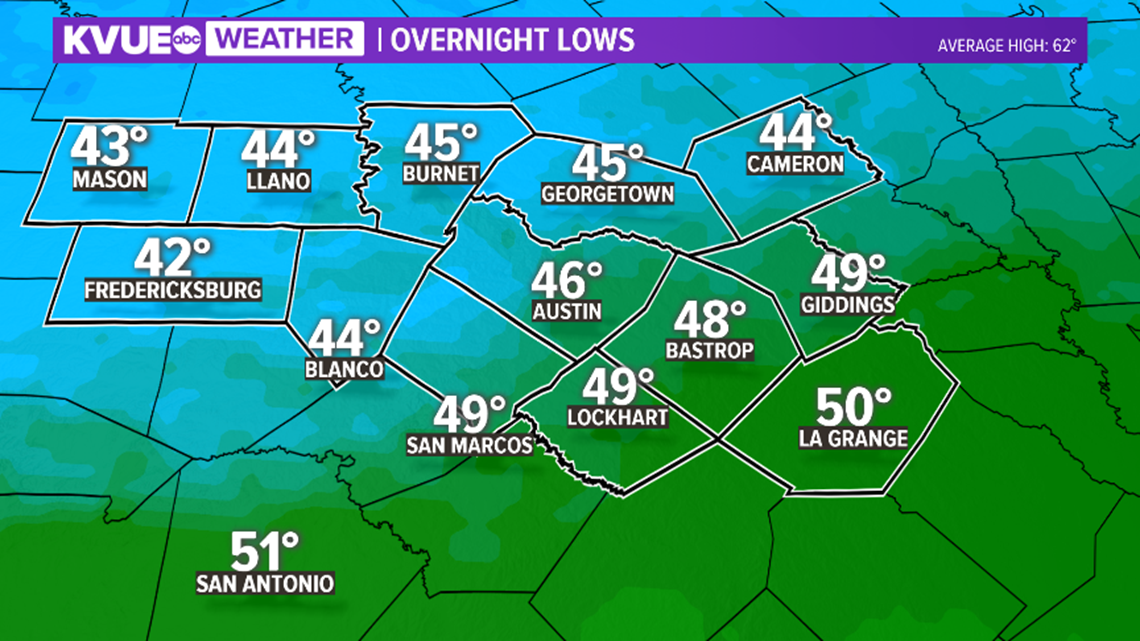 Mostly cloudy and cool for Saturday. Highs will be in the mid 60s. Breezy conditions in the morning, then much less wind by the afternoon.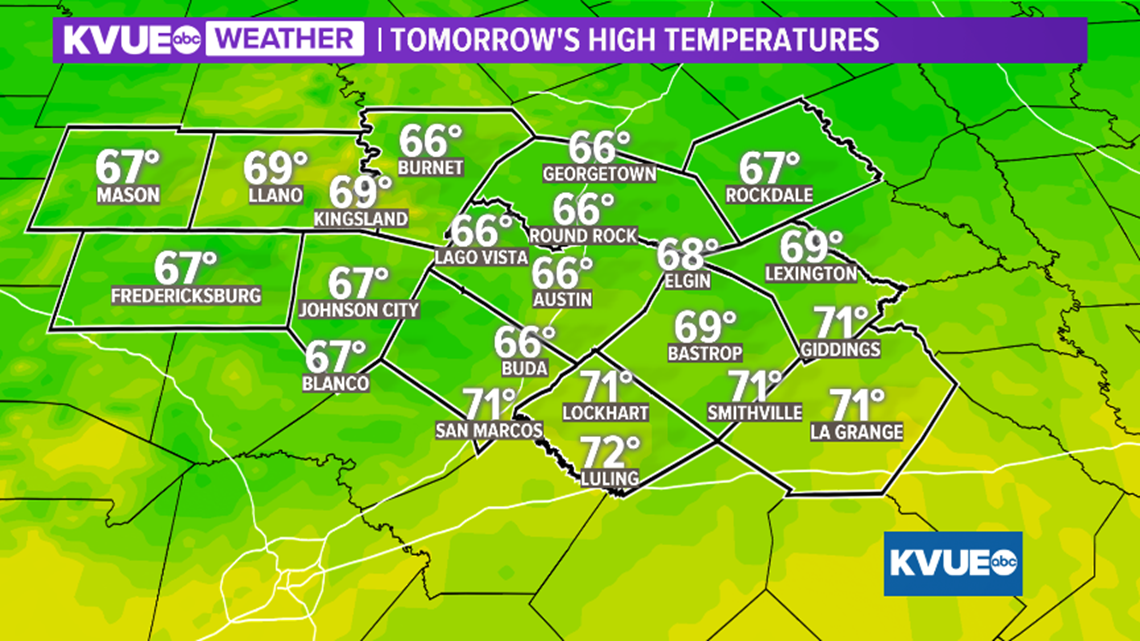 Milder for Sunday with highs in the mid 70s.