Just shy of the last couple days of May, Camp Mabry is reporting a little more than half of our high temperatures since the start of the month have been below their daily average.
So far, 14 days have been below average and 13 have been above. The average temperature value for all of May is 86.6 degrees, and for May 2023, that value is 86.4 degrees. While cumulatively, the number is just a hair below average, it is a stark difference from last spring's hot and dry conditions.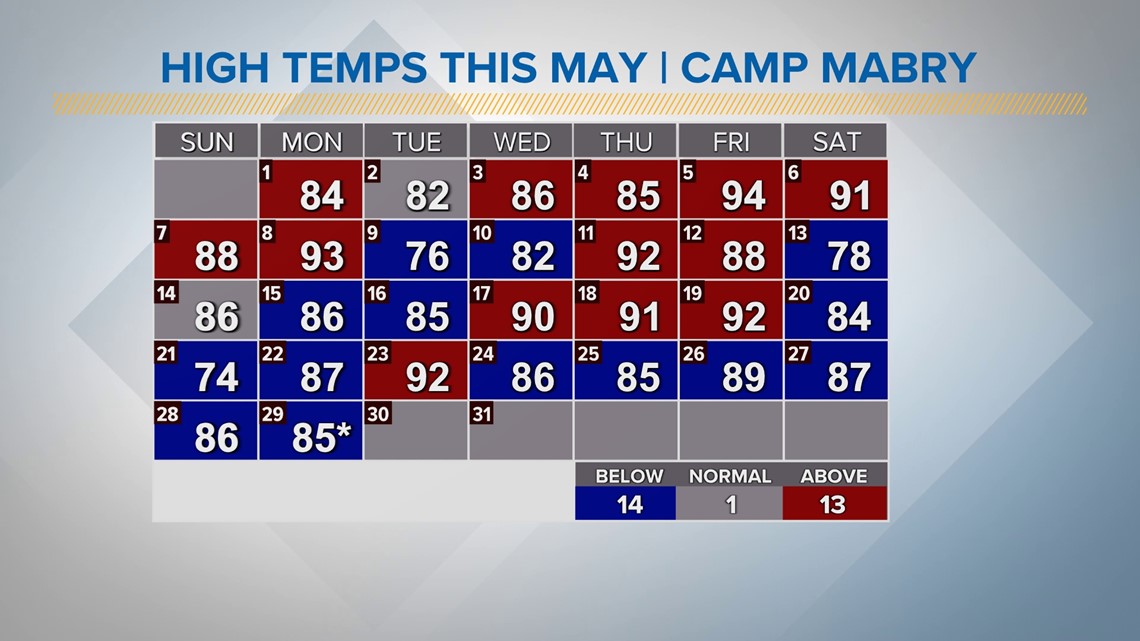 Another depiction of the generally mild May temperatures comes from the Southern Regional Climate Center. Each dot represents weather stations across the state. Along the Interstate 35 corridor, there is a large grouping of light green and dark green shaded dots, indicating that temperatures have been 1 to 2 degrees below average for the last 30 days.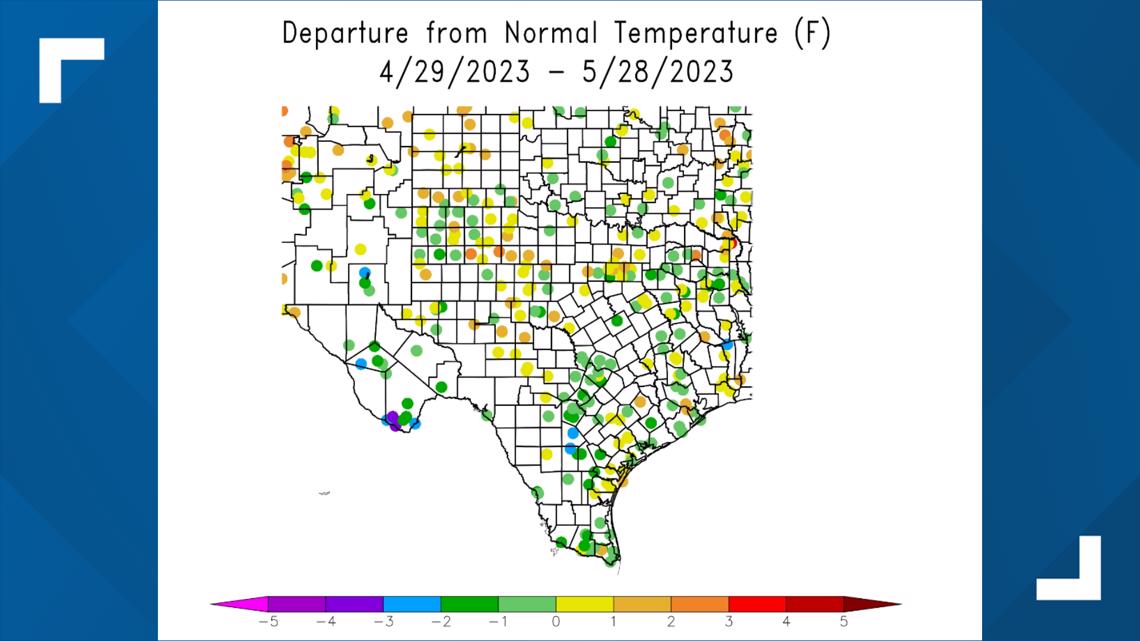 Looking at last year's temperatures for the month of May, almost the entire month was above average for daily highs. A lot of those days, afternoons climbed into the upper 90s. In 2023, May's highest daily value never broke 94 degrees.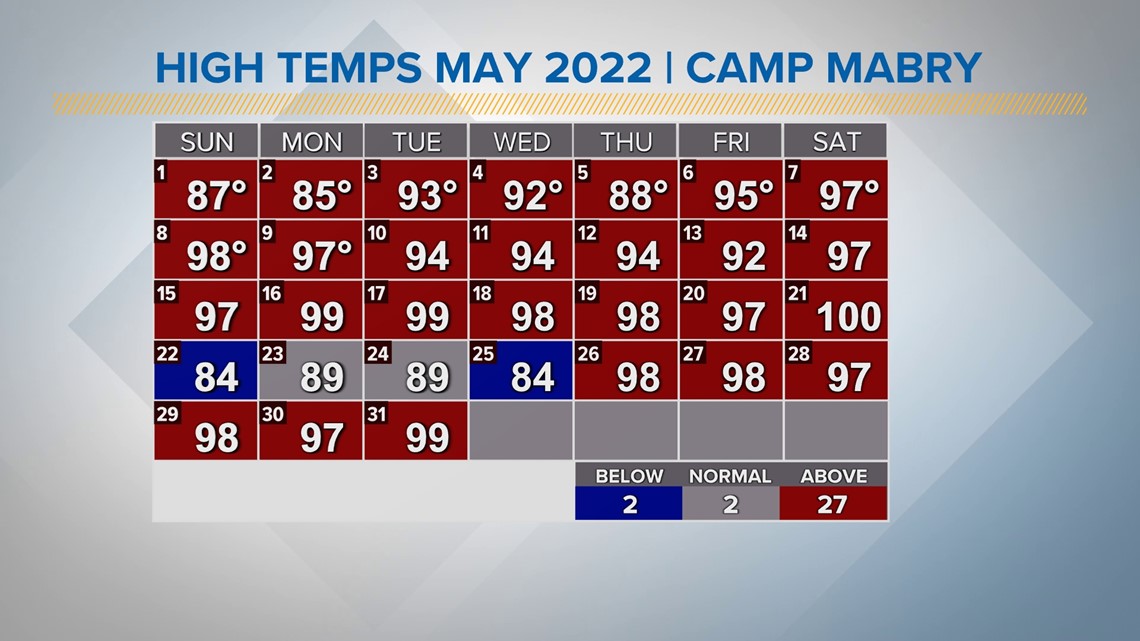 The rest of the month will trend into the lower 90s. However, compared to the average, Austin is headed into June on a more temperate note.