AUSTIN, Texas — Climatologically, May is considered the wettest month for Central Texas. However, this May won't be breaking any records.
According to Camp Mabry, May's average precipitation is 5.04 inches. But with two days left, Camp Mabry will be reporting just shy of that number with 4.30 inches. In April, rainfall totals were not far behind at 4.18 inches.
Technically, yes, that is below average for the Austin metro. However, rainfall accumulations can vary greatly over a singular area and that was a huge factor in this past month's weather.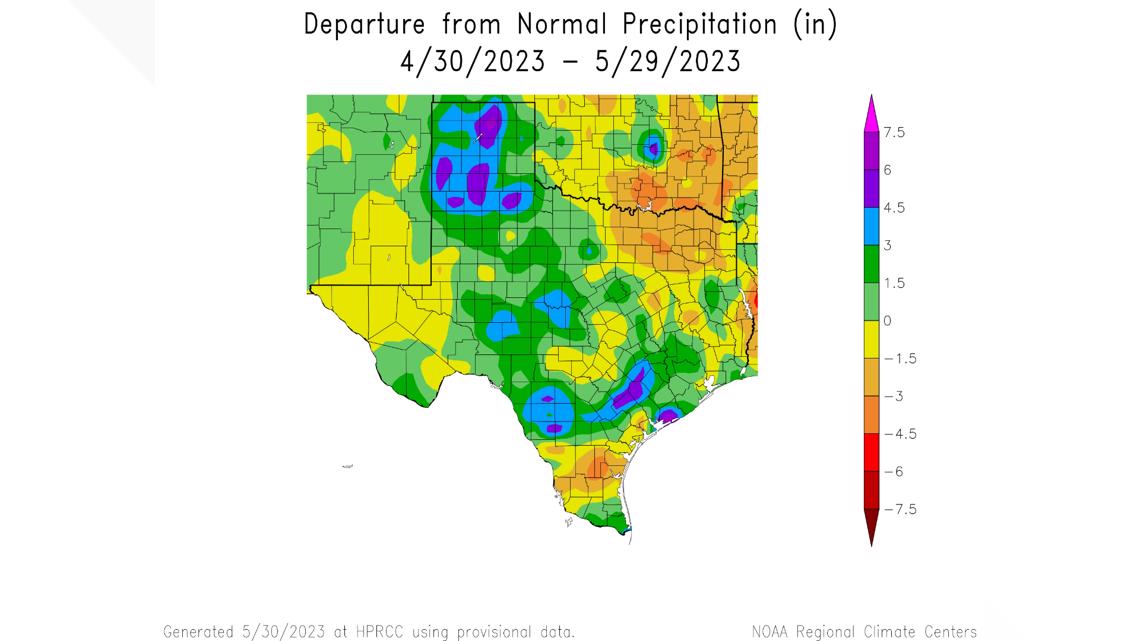 Over the last 30 days, the majority of Williamson, Travis and Hays counties are reporting at least a half of an inch below normal for precipitation. However, on neighboring sides, portions of the Hill Country are reporting rainfall 3 inches above average and Fayette County is seeing a whopping 6 inches above normal.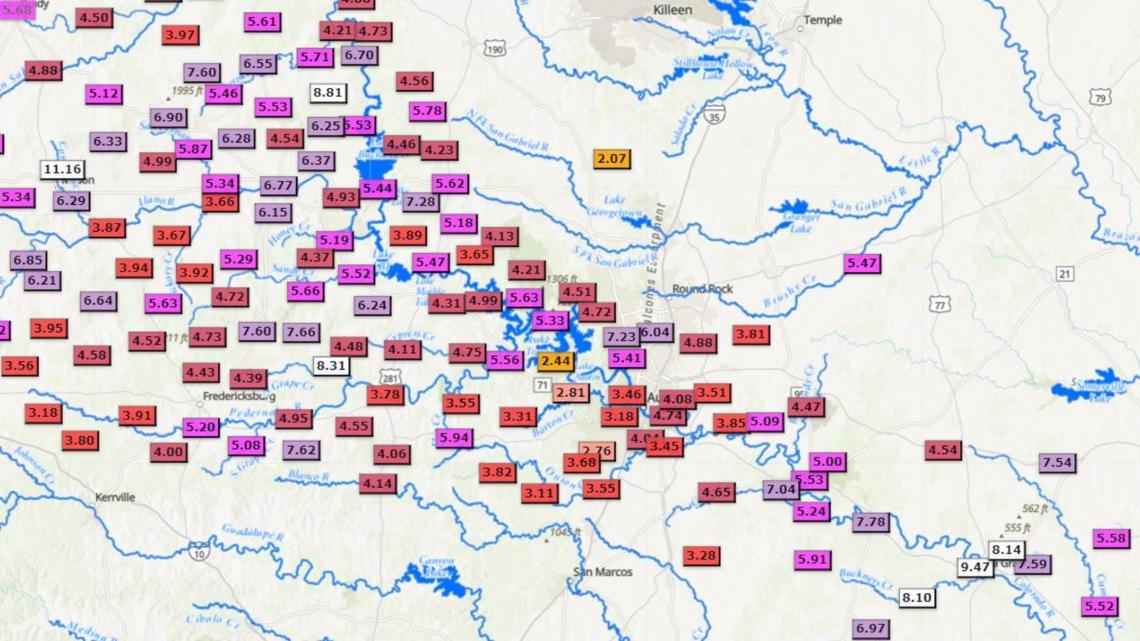 This can be seen on the Lower Colorado River Authority (LCRA) Hydromet. These are the current rainfall totals for May throughout the Highland Lakes system. These numbers won't be included in the official National Weather Service data, but they paint a better and broader picture of what's been going on weather-wise in Central Texas this month.
In Mason, one rainfall gauge has recorded almost a foot of rain at 11.16 inches. Over in La Grange, 7 to 9 inches were observed. All that extra rainfall has been a huge benefit to our region, and we saw a major impact on our drought problem.

Above is the Texas drought monitor at the end of April, where the western side of the Interstate 35 corridor was under extreme and exceptional drought.
Below is the same map, just four weeks later. Drought has been completely eradicated east of I-35, and the Hill Country bullseye has shrunk significantly.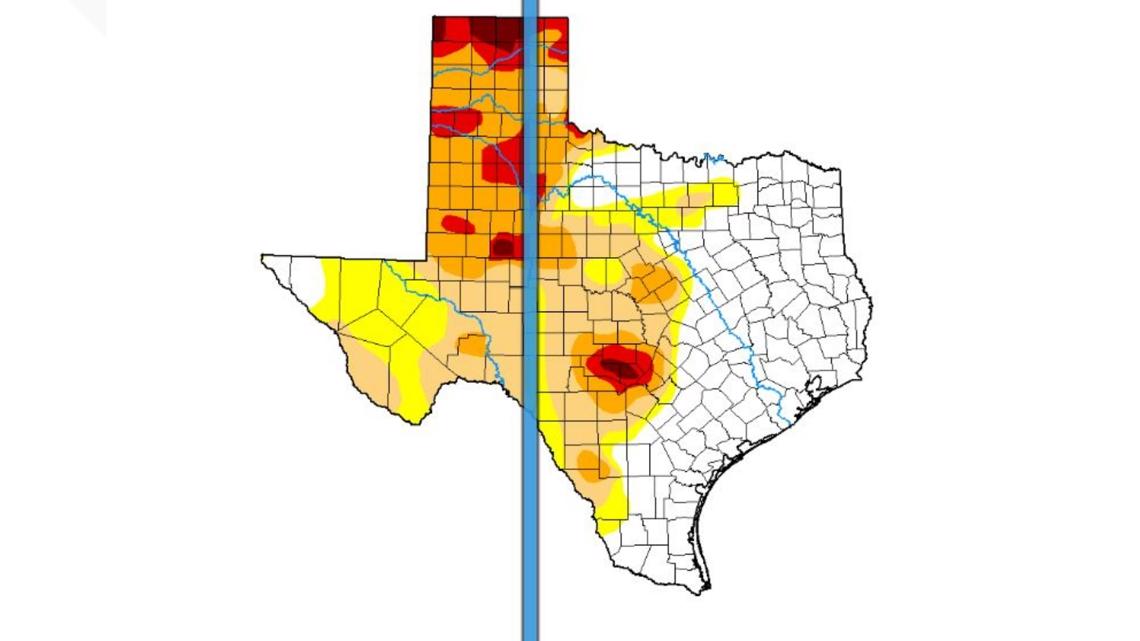 When people look back at the National Weather Service record years from now, May 2023 is not going to immediately jump off the page. At Camp Mabry, it will fall around the 50th place on the list of the wettest Mays in Austin.
However, as explained above, it was a month of transformation for the region. Much of the brown terrain from last summer is now glowing green. The likelihood of El Niño forming over the next few months should make for better chances for good rain around this summer, but we will have to wait and see.