AUSTIN, Texas — We're only a third of the way through May and it's already leading the race for the warmest May on record at Camp Mabry.
The National Weather Service (NWS) has recorded temperatures at Camp Mabry since 1897 and has ranked the following Mays as the warmest on record based on average temperature. These rankings factor in and average the daily highs and low temperatures:
May 2018 - 80.6 degrees
May 1996 – 80.6 degrees
May 1902 – 80.2 degrees
May 2003 – 80.1 degrees
May 1998 – 79.9 degrees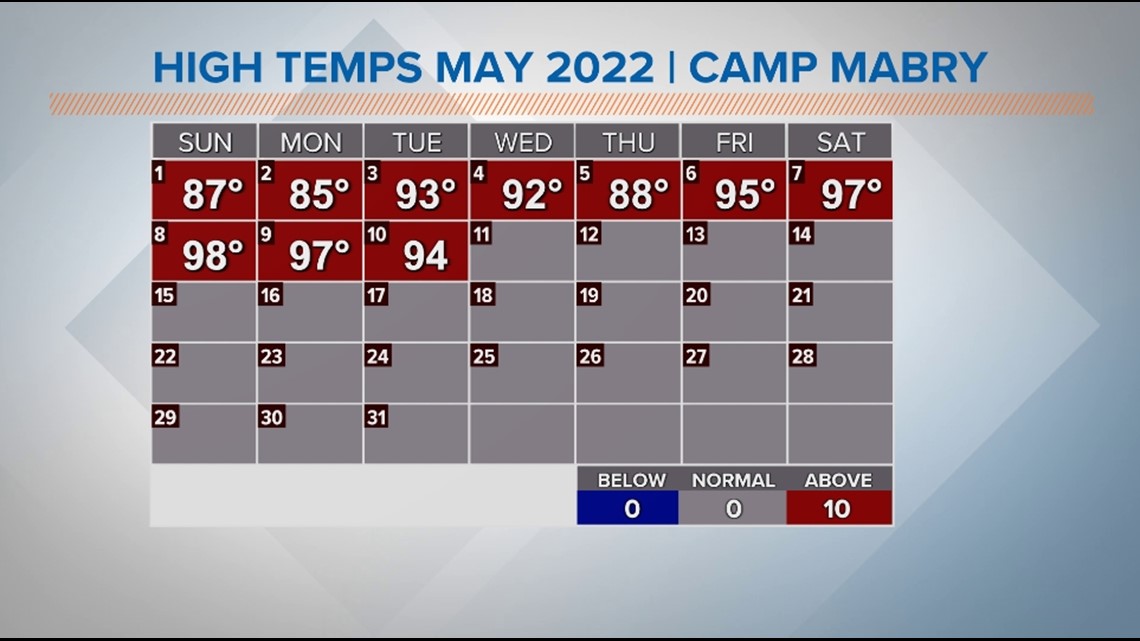 However, when you analyze just the first 10 days from each of these months, this year is already trending warmer than all of them. For the first 10 days of May 2022, our average temperature was 81.95 degrees.
When you analyze the top warmest Mays on record based on their first 10 days, their rankings change quite a bit:
May 2022 – 81.95 degrees
May 2003 – 81.5 degrees
May 1998 – 78.0 degrees
May 1996 – 76.4 degrees
May 2018 – 76.2 degrees
May 1902 – 75.9 degrees
It's not only the heat we're concerned about this year, but the exceptional drought we're experiencing across many portions of the state. Just because the month is excessively hot doesn't necessarily mean it will be dry. In fact, only one of the warmest Mays is included in the driest Mays on record.
May 1998 ended up being the second-driest with a monthly total of 0.78 inches of rainfall. This month started out dry with only four days of a trace of precipitation (an indication from the NWS that light precipitation occurred, but it was so little that it was unmeasurable).
As of May 10, a total of 0.51 inches of measured rainfall has accumulated at Camp Mabry. The driest monthly total was May 1931 with only 0.58 inches recorded. This month only had one trace of rain within the first 10 days.
Many residents of Central Texas have recently been thinking about 2011 and the excessive drought and heat experienced during that time. Regarding temperatures, we are trending well ahead of the 2011 first ten-day average of 73.4 degrees. However, May 2011 was drier with only 0.05 inches measured by May 10.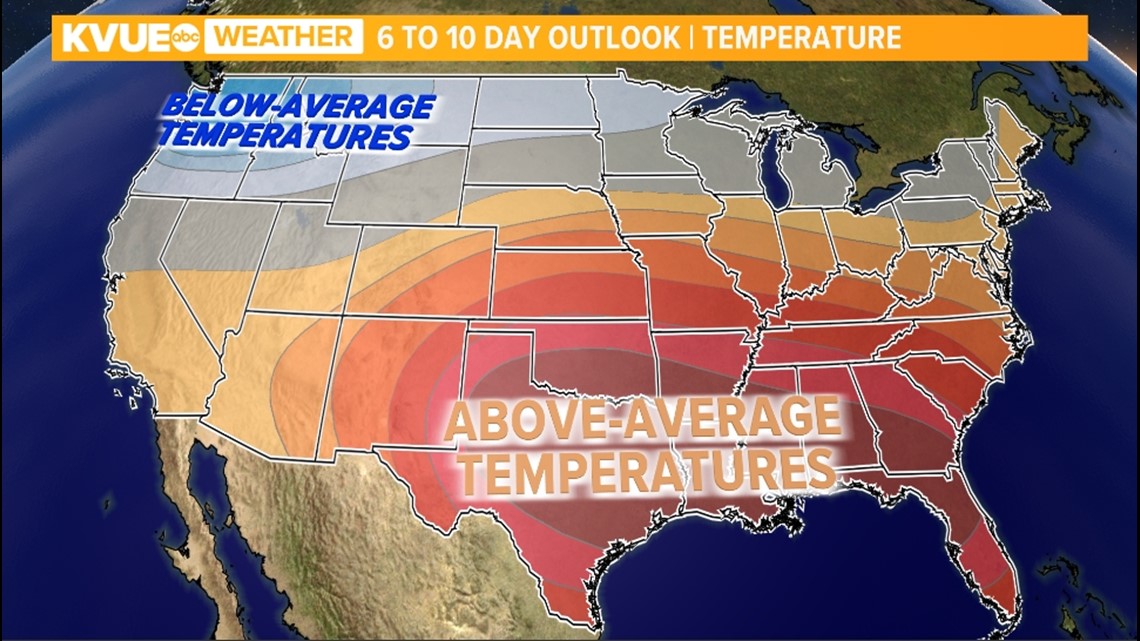 Unfortunately, our forecast doesn't show any relief from the heat or drought within the next 10 days. We experienced temperatures that challenged daily heat records and triple-digits are back in the extended forecast.
If we reach 100 degrees before May 20, it will rank as the third-earliest triple-digit day on record for Camp Mabry. For perspective, the average first 100-degree day is on July 4.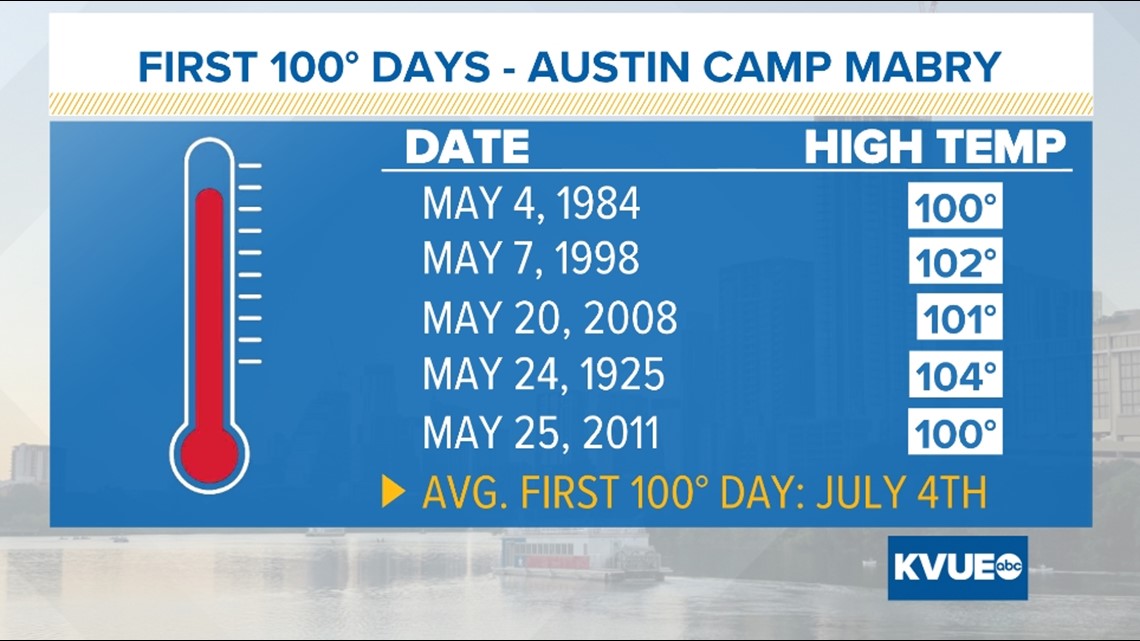 Naturally, there is still plenty of time for this trajectory to change, but if we continue in the direction we've been heading, this May will be one for the record books for all the wrong reasons.