AUSTIN, Texas — Nov. 30 marks the official end of the Atlantic hurricane season, which began on June 1.
While tropical systems can still develop outside of these dates, a majority of them form within this timeframe and the likelihood is lower outside of these months.
Now that the season is wrapped up, let's recap what happened.
The National Oceanic and Atmospheric Administration, commonly referred to as NOAA, initially predicted above-average activity for the 2022 hurricane season in its outlook released in late May. The forecast called for 14 to 21 named storms, with 6 to 10 hurricanes and 3 to 6 becoming major hurricanes.
Higher activity was in part forecast due to the expected La Niña season, which typically means higher tropical activity in the Atlantic Ocean.
In the middle of hurricane season, NOAA released an updated outlook with slight adjustments to its forecast. This update projected 14 to 20 named storms, with 6 to 10 hurricanes and 3 to 5 becoming major hurricanes.
Colorado State University, an institution highly regarded for its annual hurricane season outlooks, projected 8 hurricanes with 4 becoming major hurricanes.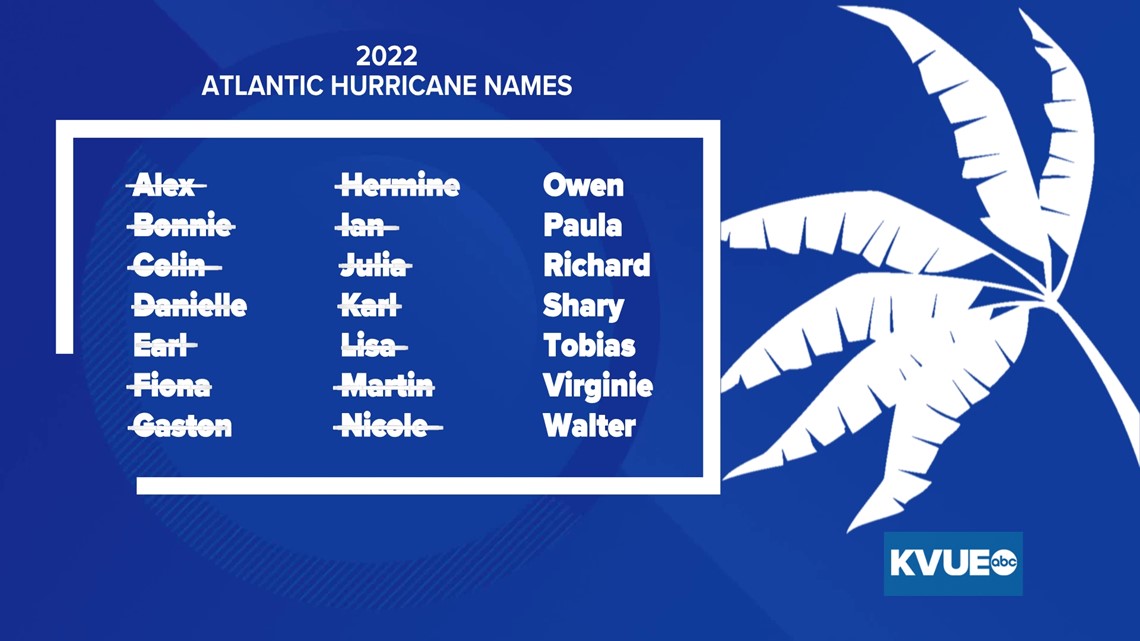 So, how did this hurricane season shape up? Many were surprised to find it was near normal. We recorded 14 named storms with 8 becoming hurricanes and 2 of those becoming major hurricanes. For perspective, an average hurricane season consists of 14 named systems, 7 hurricanes, with 3 becoming major hurricanes.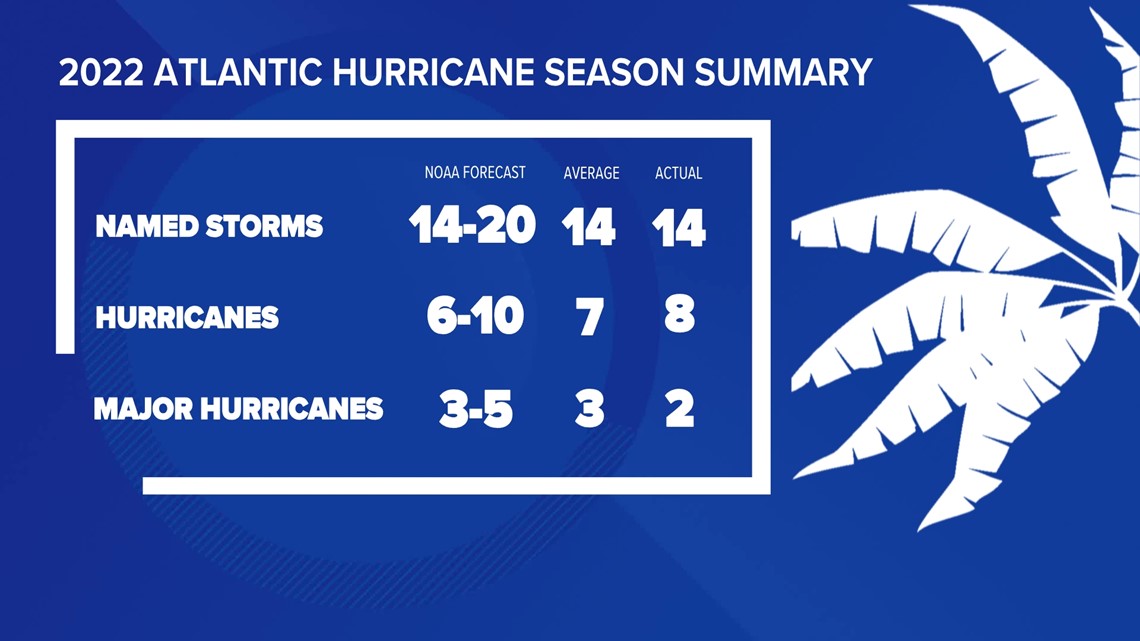 This doesn't mean the 2022 Atlantic Hurricane Season was insignificant. Two hurricanes, Ian and Nicole, made landfall in Florida and Fiona brought devastation to Puerto Rico. Hurricane Ian tied for the fifth-strongest hurricane making landfall in the U.S., as a Category 4 with maximum sustained winds of 150 mph.
Why did the season see less activity than expected? NOAA believes it could be due to a combination of increased wind shear and lower levels of atmospheric moisture over the Atlantic Ocean.