AUSTIN, Texas — Friday looks to be only the beginning of the lengthy heat wave across Central Texas.
In fact, this could lead to our first 100-degree day(s) of 2022, which is much earlier than average (July 4), and would, if the first 100-degree day is Saturday, tie for the second-earliest in recorded history.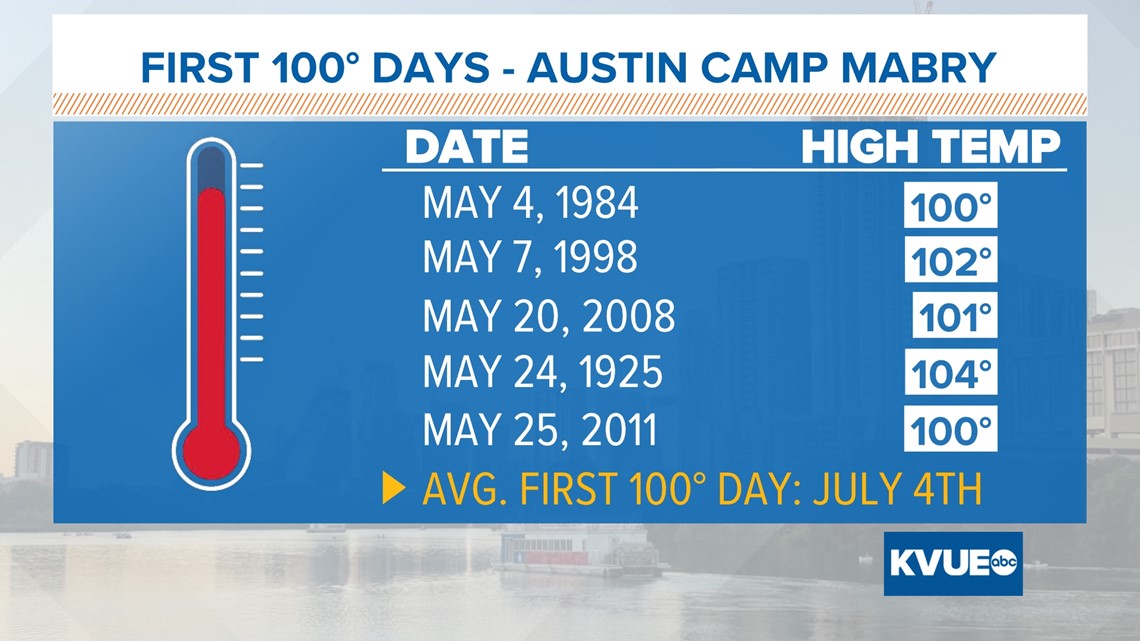 This extreme heat has warranted a Heat Advisory for most of the KVUE viewing area from noon until 7 p.m. on Saturday. Make sure to stay hydrated, wear light, loose-fitting clothing, and wear sunscreen if spending time outdoors.
Additionally, there will not be much of a rain chance across Central Texas, and that's not good news, at least based on the latest drought monitor, for portions of the Hill Country. Now, it's entirely possible that this may change for the better in some spots, given Thursday's storms, but the lack of rain for the weekend into early next week may balance that out.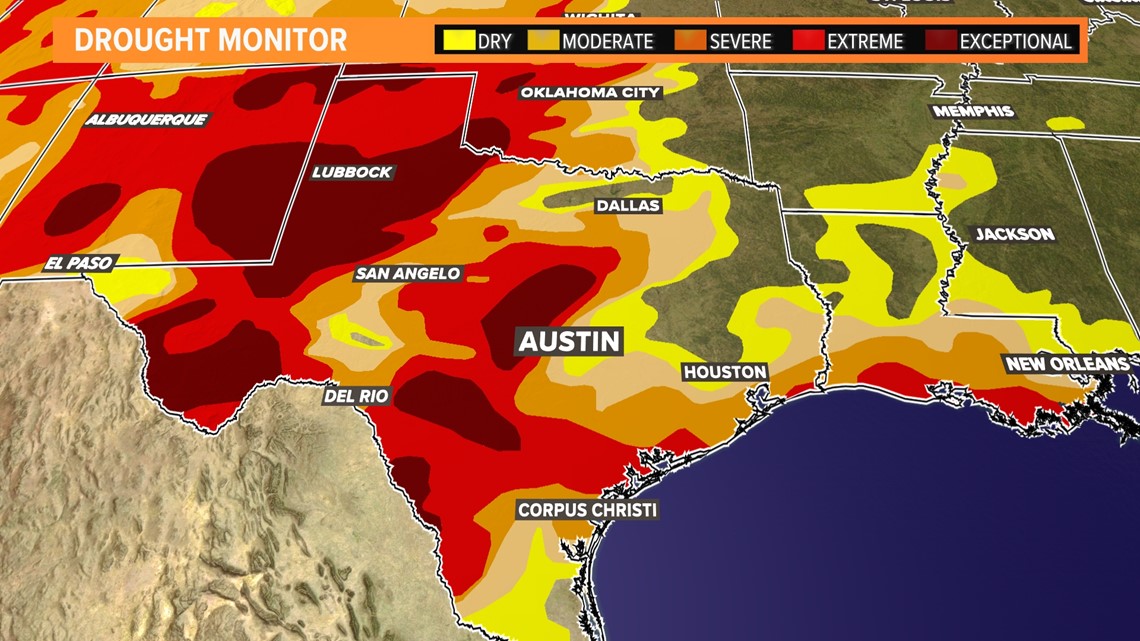 The KVUE Storm Team will closely monitor this and keep you updated on the latest.
In the meantime, the extended forecast can be found below: