AUSTIN, Texas — A change is about to occur in our weather pattern leading it to be warmer and much more humid this weekend with highs in the mid-90s.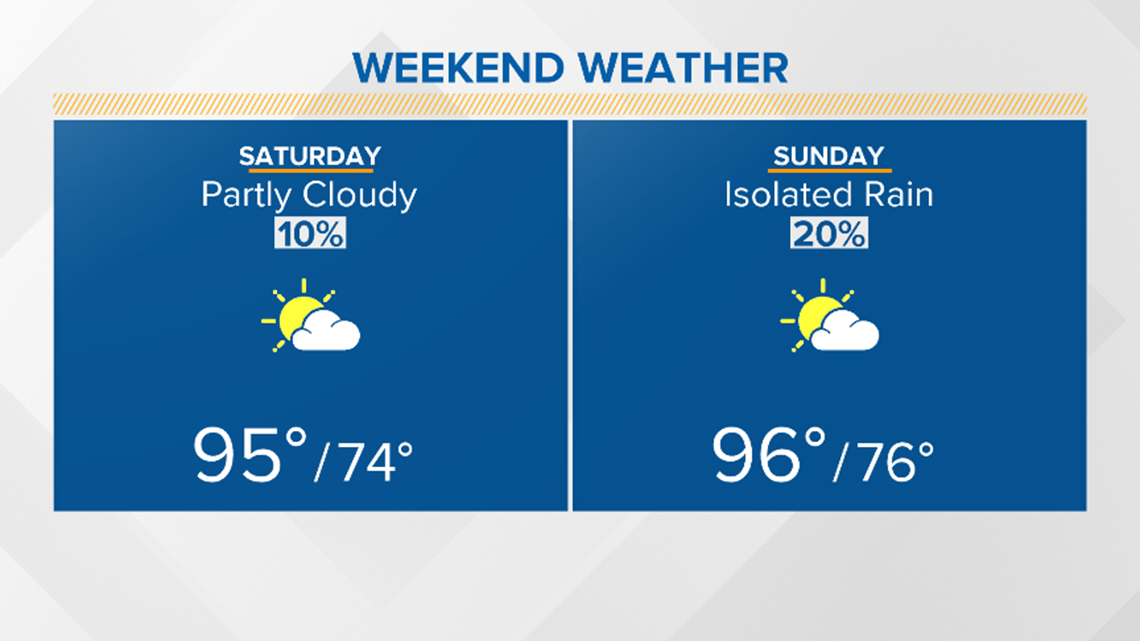 Spotty to isolated showers will be possible during the afternoon hours, but mainly for areas east of Interstate 35.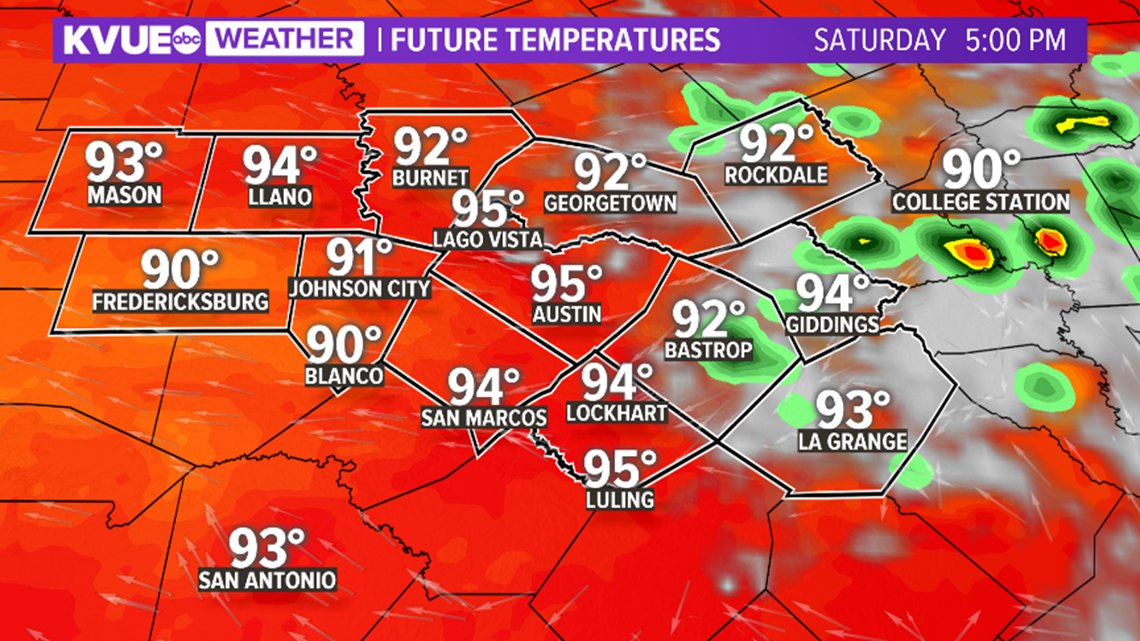 Humidity levels will increase Saturday, then be in the oppressive category for next week.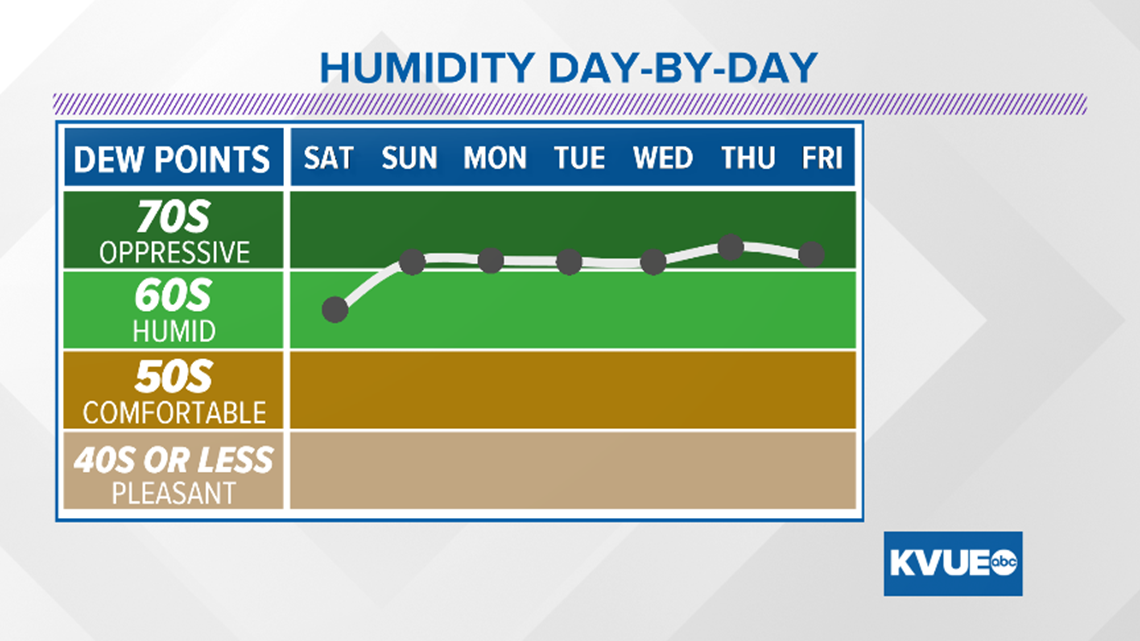 A combination of hotter temperatures and higher amounts of humidity will lead to very high heat index values next week.