AUSTIN, Texas — Tuesday brought record-breaking temperatures to Central Texas as Austin hit an afternoon high of 92 degrees. The high on Wednesday was just four degrees shy of the record with 91 degrees.
Thursday afternoon will be nearly identical to Wednesday, just with a bit more cloud cover.
Afternoon highs will continue to run 10 to 15 degrees or more above average for this time of the year.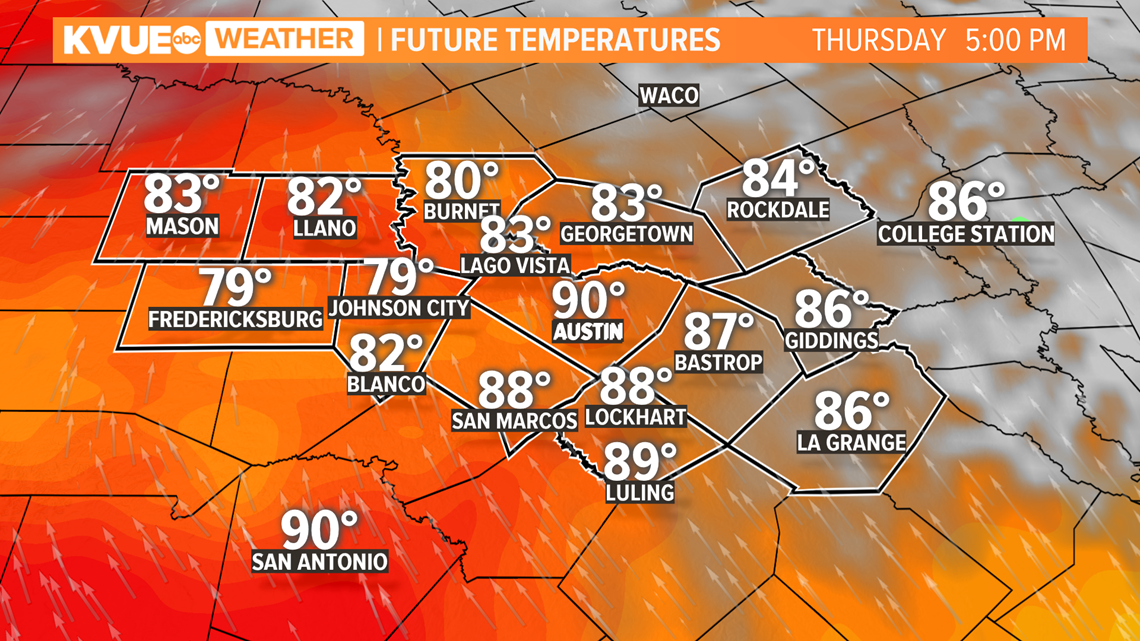 Cold front arrives late week
The day on Friday will remain just about all dry with highs in the upper 80s, but a cold front will move into Central Texas late Friday night and Saturday morning.
This front will bring widely scattered showers and storms, but at this point does not look like a big rainmaker.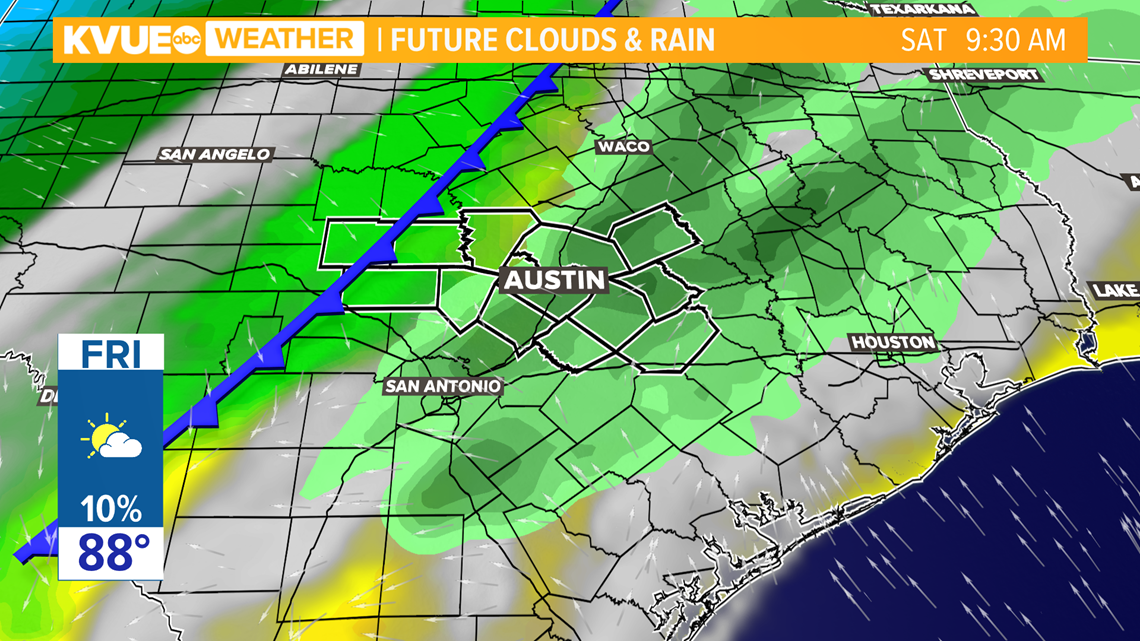 Behind this front, temperatures will likely return to the 70s for Sunday and early next week.
Another system will bring a chance for rain Monday and Tuesday of next week as temperatures remain in the 70s.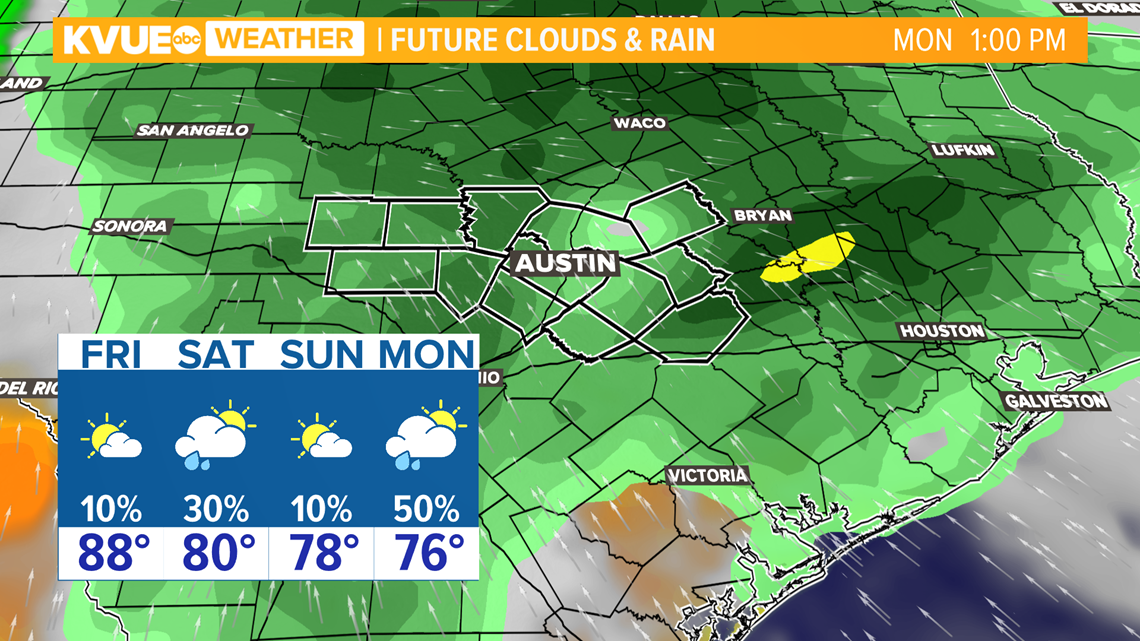 Check out the extended forecast below:
The KVUE Storm Team will continue to monitor this developing forecast.