AUSTIN, Texas — If you've noticed a haze around Central Texas, your eyes aren't deceiving you. Another plume of Saharan dust has arrived in the Lone Star State.
It's not atypical for Saharan dust to migrate into the area this time of year. Dust travels thousands of miles across the Atlantic Ocean from the west coast of Africa. Haziness isn't the only impact we're expecting, though.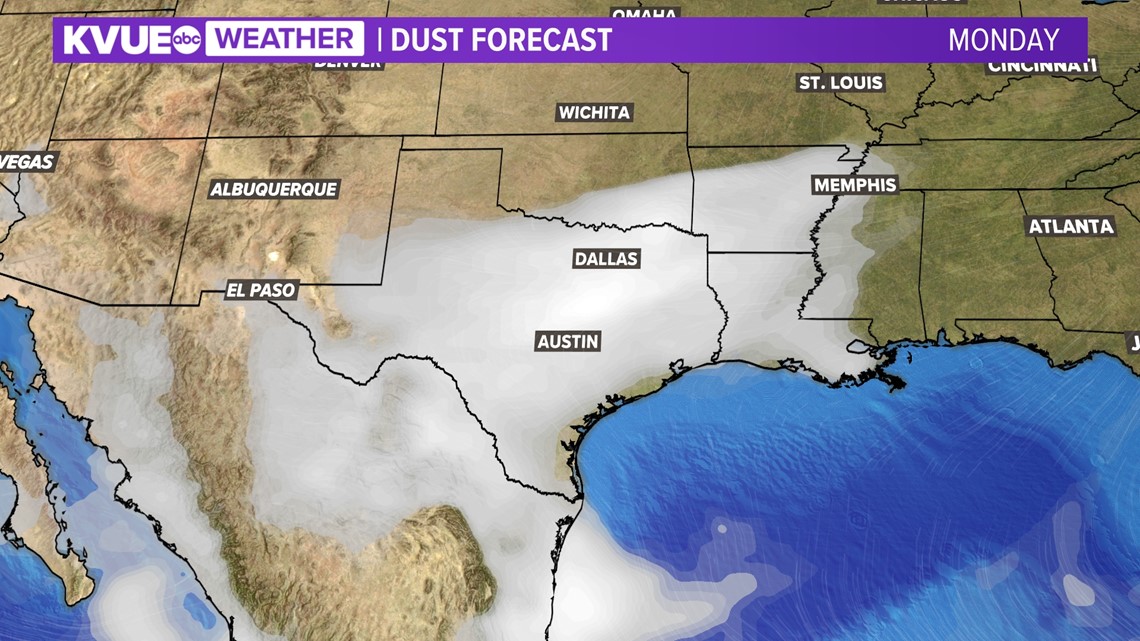 The Air Quality Index is currently in the "moderate" level due to dust particles and slightly elevated levels of ozone. Saharan dust was even present on our air sample during Sunday and Monday morning's allergy count.
Residents with chronic lung conditions might want to consider limiting time outdoors over the next few days if possible.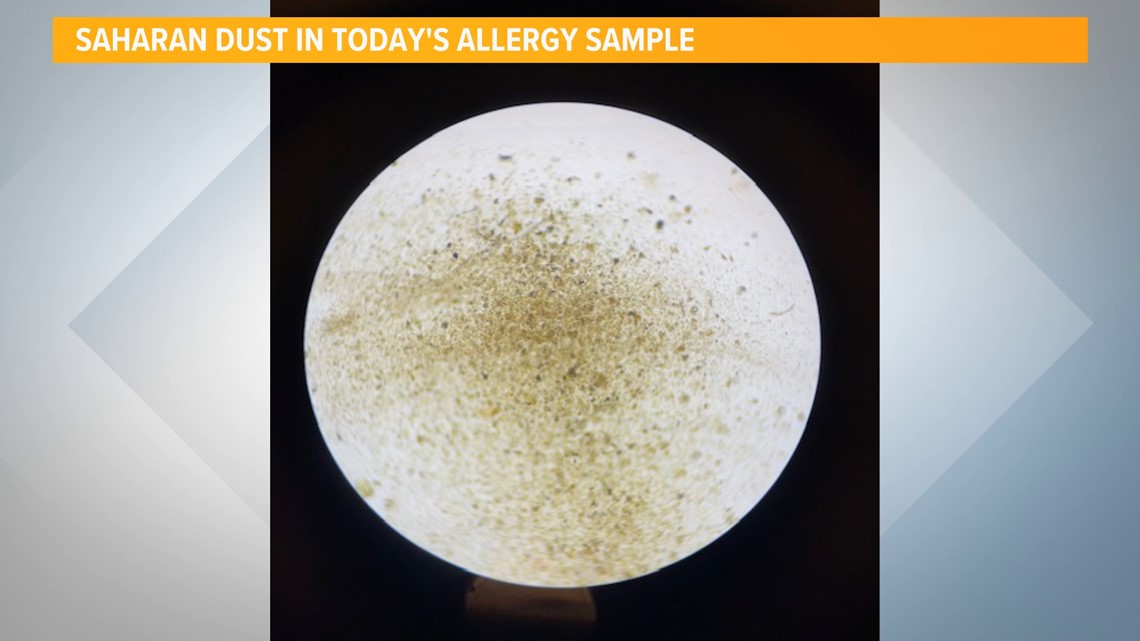 The dust brings along some positive impacts as well. We typically see a lull in tropical activity in the Atlantic basin whenever plumes moves off of Africa's coast. The National Hurricane Center has indicated there are no areas of potential tropical development in the Atlantic Ocean over the next five days, although with this drought, we could use a good bit of the rain associated with a tropical system.
You might also notice more intense colors during sunrises and sunsets over the next couple of days. This is due to the sunlight's interaction with the dust particles in the atmosphere.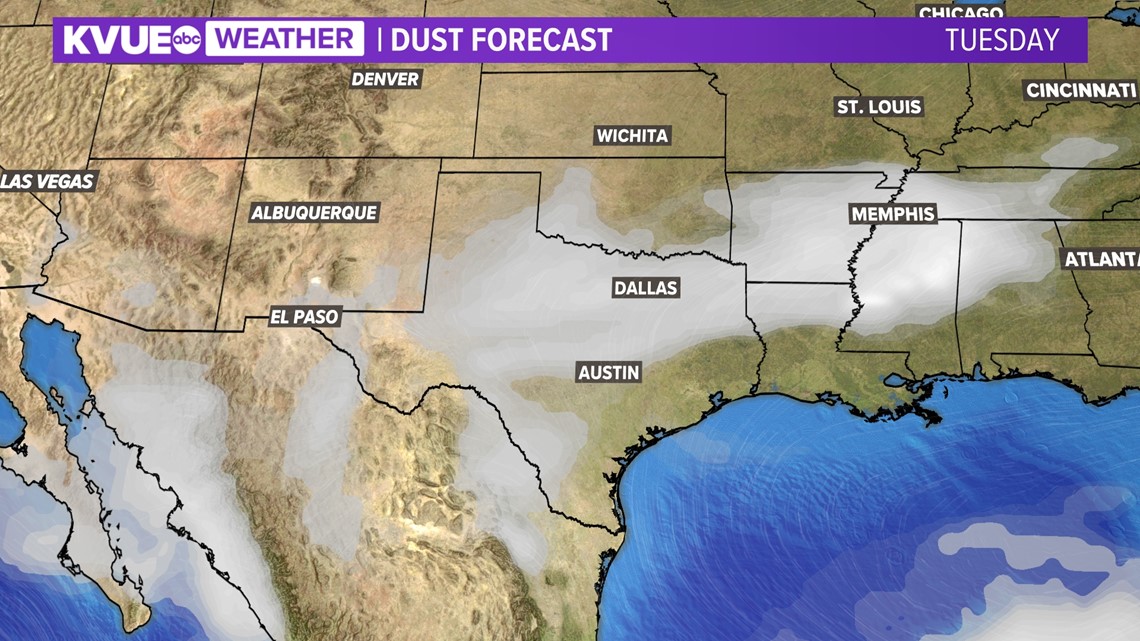 When can we expect conditions to clear? Forecast models depict the dust moving north over the course of the beginning of the workweek and clearing out by late Tuesday or Wednesday.
The dust will help dry out conditions in our atmosphere, allowing temperatures to climb higher through the first half of the workweek. Here is a look at your extended forecast.