AUSTIN, Texas — After experiencing the second-driest July on record in Austin, we're finally starting to see measurable rainfall in the forecast. It's been over a month since Austin received any measureable rainfall, but our best rain chances in quite some time arrive late this week.
We've been watching the "heat dome" all summer long. This strong area of high pressure has kept our forecast hot and mainly dry, but it has finally moved far enough away from Texas to open up the door for daily rain chances.
The clockwise winds around the heat dome will allow several upper-level disturbances to swing into Central Texas between Wednesday and Saturday. The best rain chances of the week will likely be on Thursday.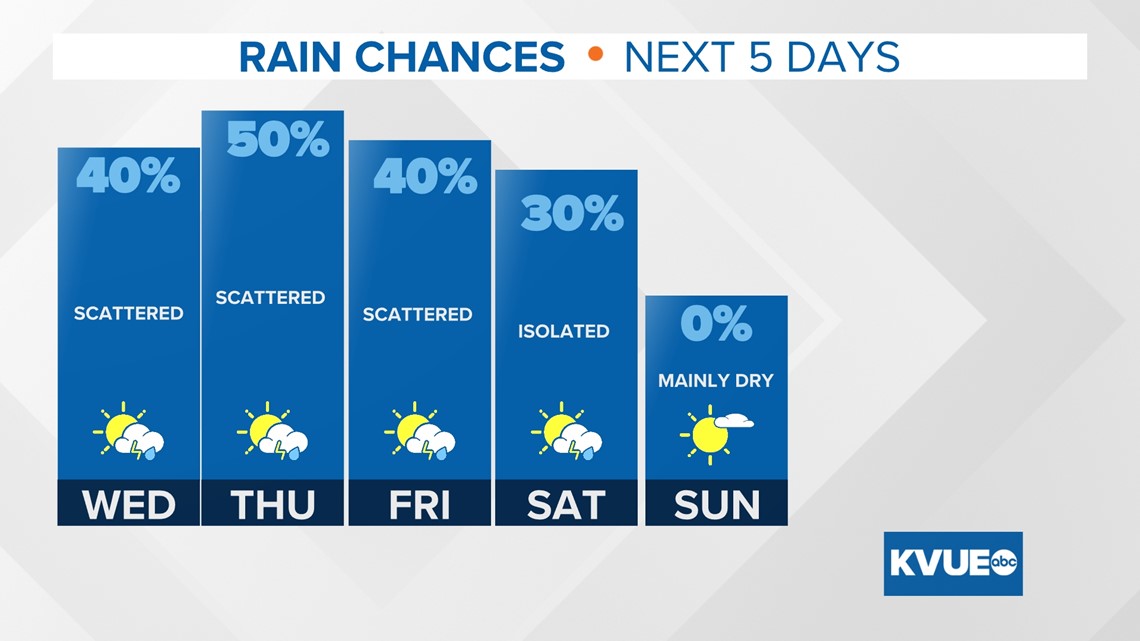 We're not expecting any severe weather this week, but one or two storms each afternoon could be strong. This time of the year, with temperatures above 100, any tall thunderstorms that develop can produce brief, strong winds when they begin to collapse. This will be a possibility in addition to locally heavy rain and lightning.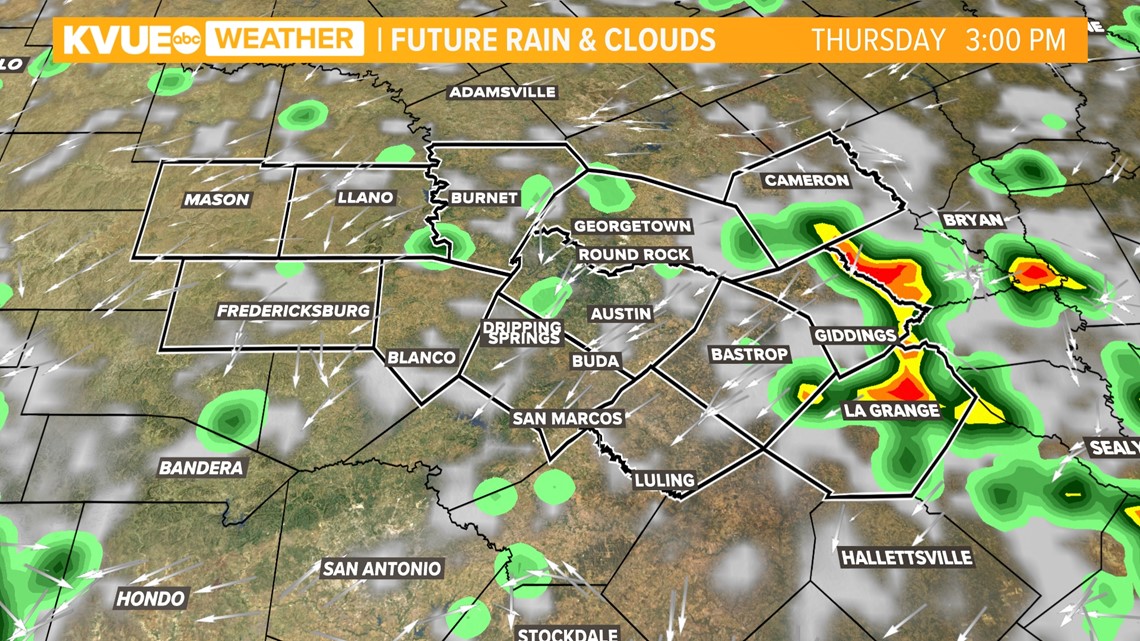 This certainly won't be drought-busting rain by any stretch, but these are the best rain chances we've had in a while. On average, we're expecting a fairly widespread tenth of an inch to a quarter-inch of rain for much of Central Texas between now and the weekend.
Some areas that get under a heavy storm or downpour could exceed this range. A few localized spots could top an inch of rainfall. This is great news, as drought conditions continue to worsen across Central Texas.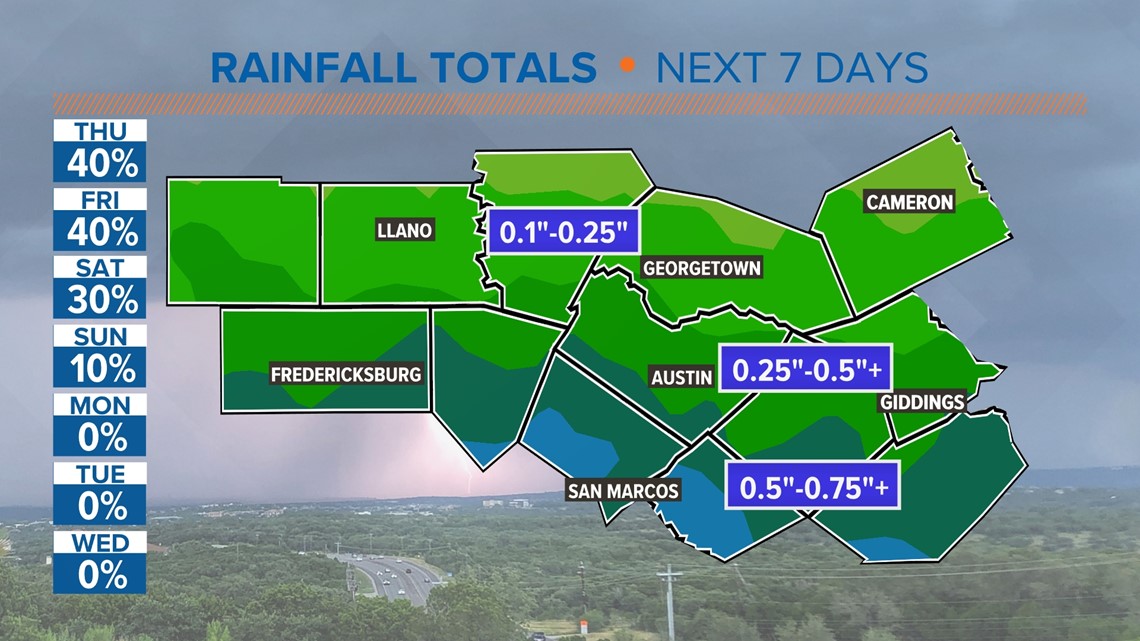 We'll also get a couple of days out of the triple digits with rain chances and added cloud cover.
The KVUE Weather Team will continue to monitor this developing forecast.
In the meantime, the extended forecast can be found below: