AUSTIN, Texas — Editor's note: This blog is no longer updating. For the latest, click here.
We've been enjoying a phenomenal stretch of dry weather for the past several days, but things will be changing quite a bit for the upcoming week as rain chances return to the forecast.
There will be two upper-level systems that will be approaching the Lone Star State this week. This will coincide with a deep tropical air mass and potentially bring the highest rainfall totals we have seen all month long.
System No. 1
The first system will be moving in from the Four Corners region and will bring our first round of showers and storms on Tuesday.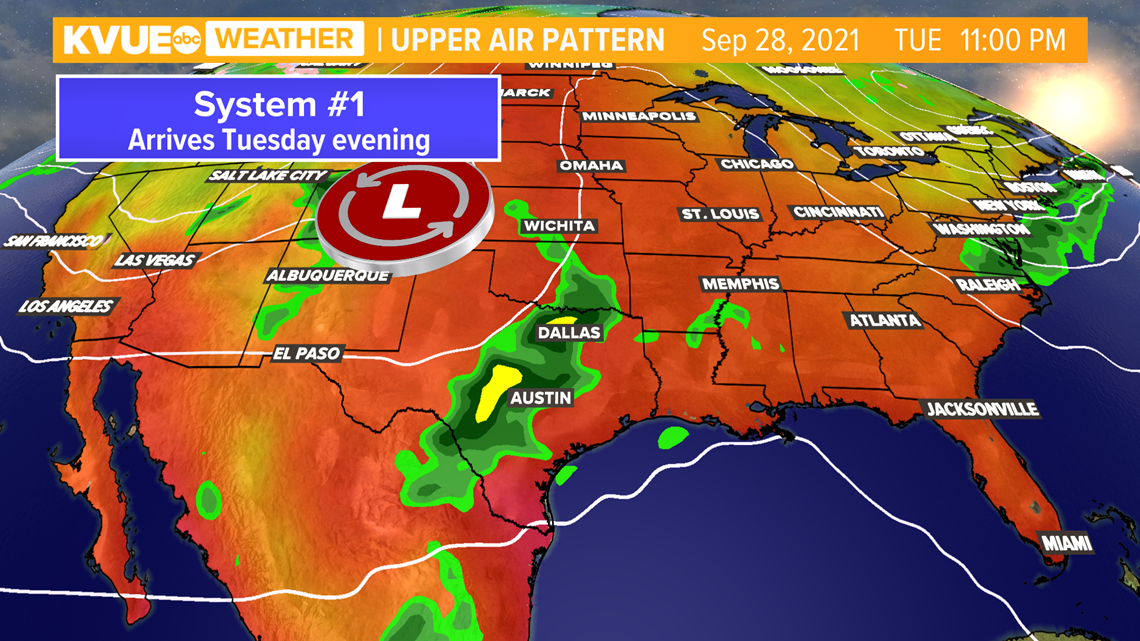 Scattered showers and storms will start to develop on Tuesday afternoon, but computer models are showing a line of strong showers and storms pushing through late Tuesday night. Heavy rain and gusty winds will be the primary concern. Rounds of showers and storms are expected to continue into Wednesday.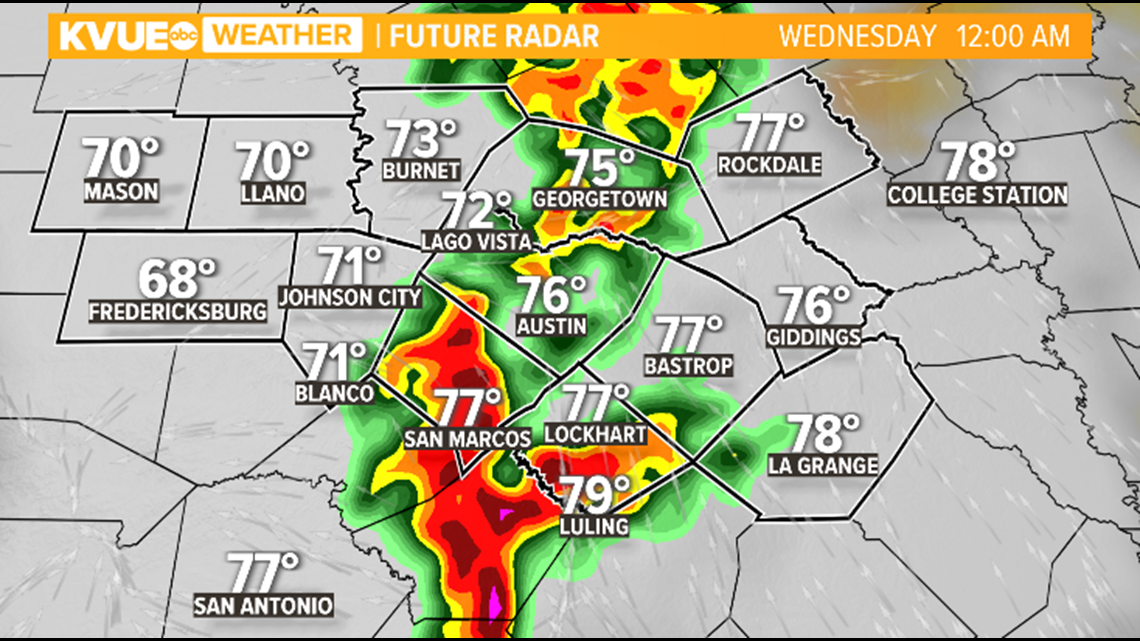 System No. 2
The second system will be approaching on Thursday, bringing the threat for additional rounds of heavy rain and strong storms through the weekend. This will be a concern for Weekend 1 of the ACL Music Festival.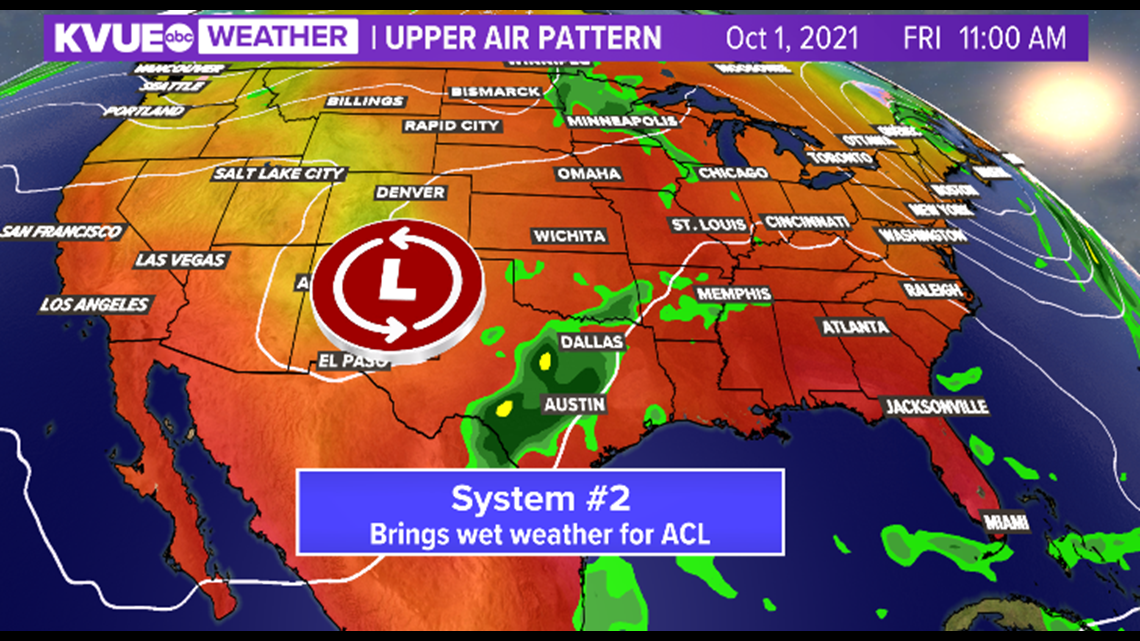 We'll still have to iron out the specific timing for the multiple rounds of rain and storms as we get closer, but overall rainfall totals continue to trend higher, with 2 to 3 inches now possible for a good chunk of Central Texas. Isolated amounts could exceed 4 inches.
We need the beneficial rain after a very dry September, but we'll also have to keep an eye out for some flooding, especially late in the week as the dry soil becomes more saturated.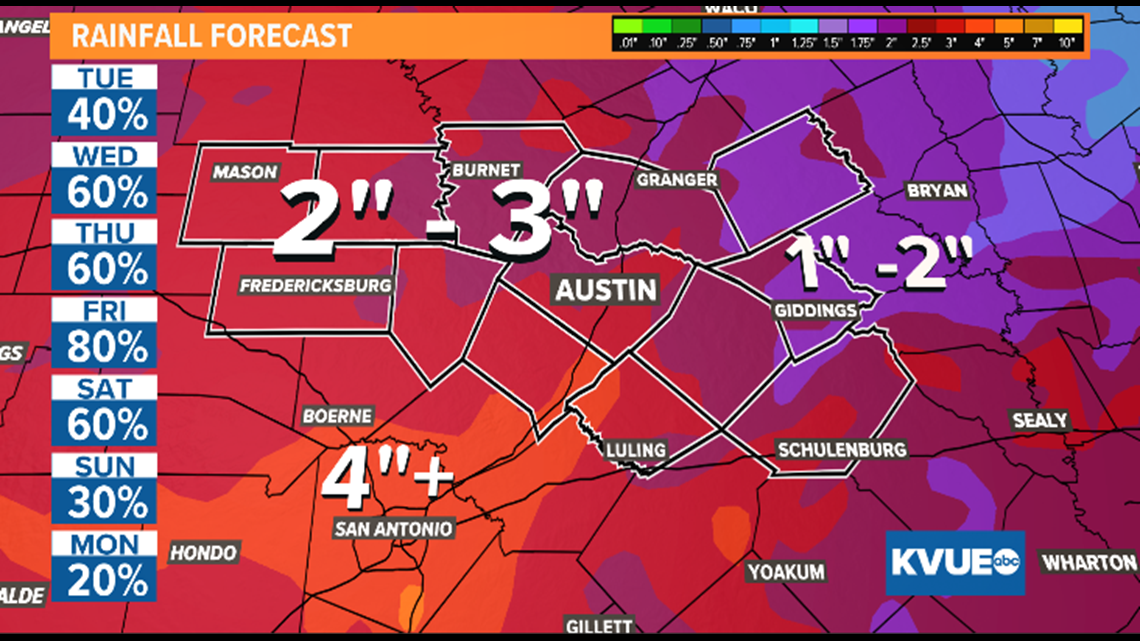 The forecast for this weekend is still subject to some change but, as of now, we're looking at a good bit of wet weather for the first weekend of Austin City Limits Music Festival. The forecast could trend a bit drier by Sunday, but both Friday and Saturday are looking pretty wet.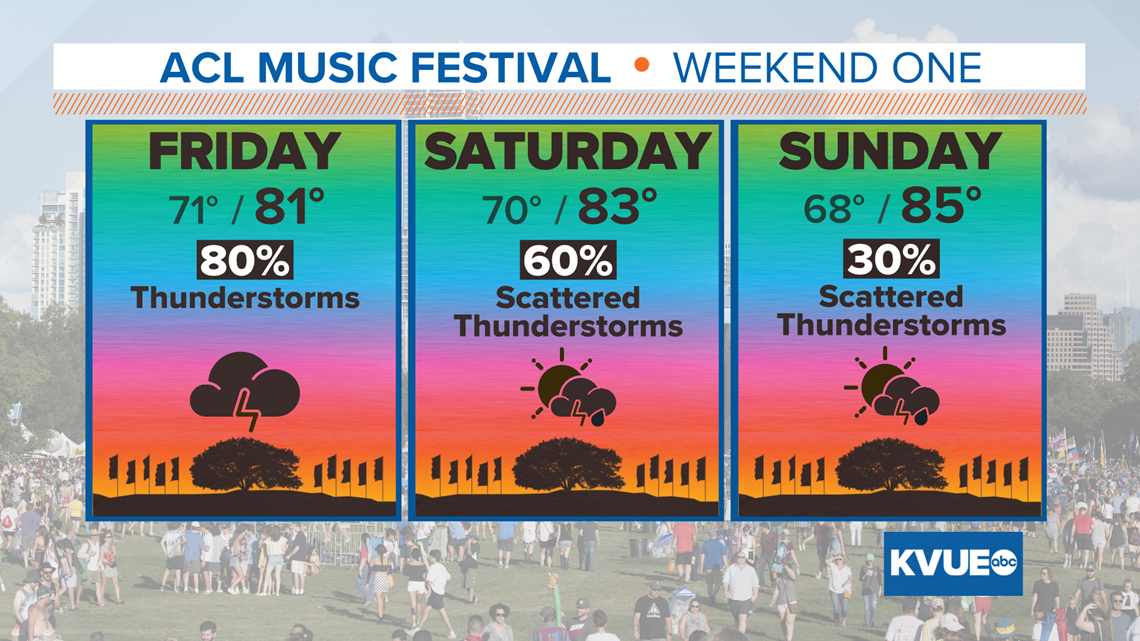 The KVUE Storm Team will continue to closely monitor this developing forecast. In the meantime, the extended forecast can be found below: