AUSTIN, Texas — It's almost time to ring in the new year!
Mother Nature is expected to cooperate this year for any outdoor celebrations this weekend.
Comfortable conditions will last through the evening, with temperatures dropping into the lower 60s and upper 50s by midnight. Clear skies will make for a fantastic backdrop for any firework displays tonight, even with the wind moving from the southwest at 5-10 mph.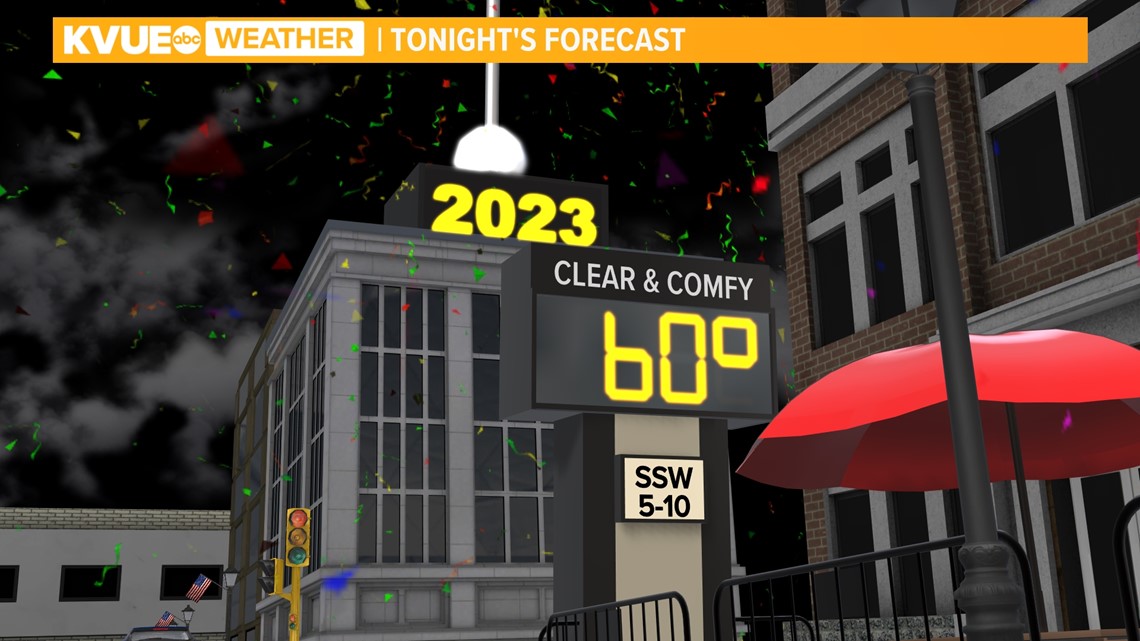 We'll be monitoring the potential for fog to develop late Saturday night through Sunday morning. Mild temperatures in the lower- to mid-50s will start the first day of 2023. We'll track a 10% chance for isolated showers on Sunday as afternoon highs climb into the mid-70s.
Our best chances for rain start on Monday with the passage of a cold front. The KVUE Weather Team will be monitoring the potential for a few strong storms, mostly east of I-35, on Monday.
Here is a look at your extended forecast: