AUSTIN, Texas — Editor's note: This blog is no longer being updated.
Tuesday's high of 109 was the fourth straight day of record heat, and we could once again add to that total Wednesday. The Excessive Heat Warning from Tuesday has been downgraded to a Heat Advisory from 1 p.m. to 8 p.m., but this is still serious heat. In addition to the heat, we'll also be monitoring elevated levels of ozone near the surface in Williamson, Travis, Hays, Caldwell and Bastrop County.
Austin will top out around 108 degrees Wednesday afternoon, which would tie the daily record from 2020. Heat index values could be as high as 111 degrees.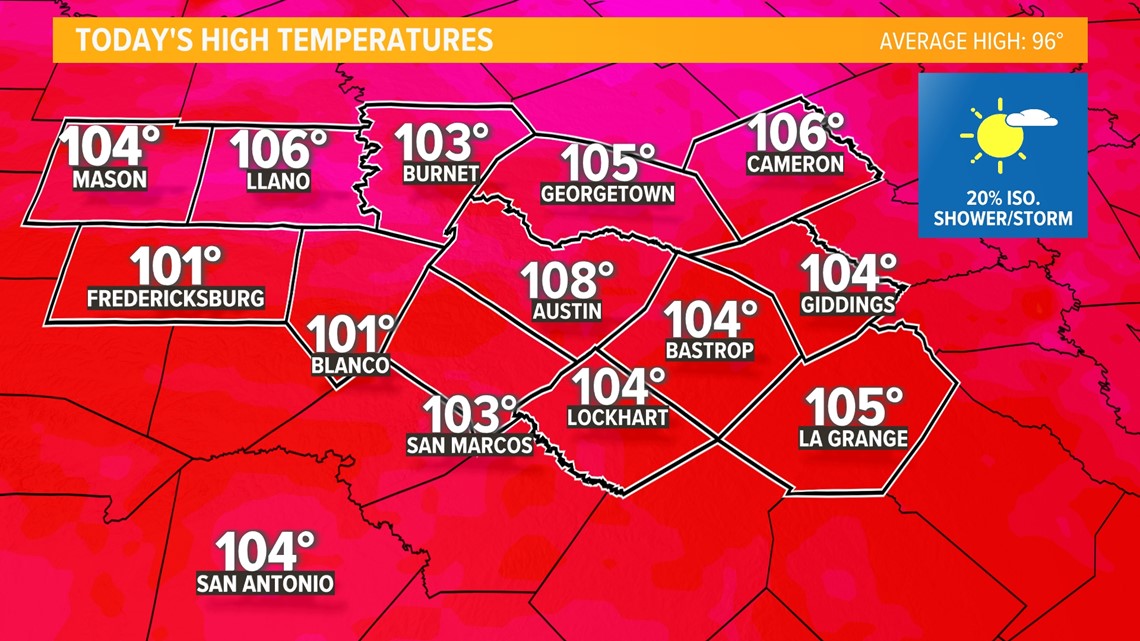 There will also be a few showers and storms during the heat of the day. Like the last few days, most will not see rain with the storm chance only around 20%. However, where storms do develop, they could once again produce strong winds and small hail in addition to heavy rainfall.
Remember: when thunder roars, go indoors!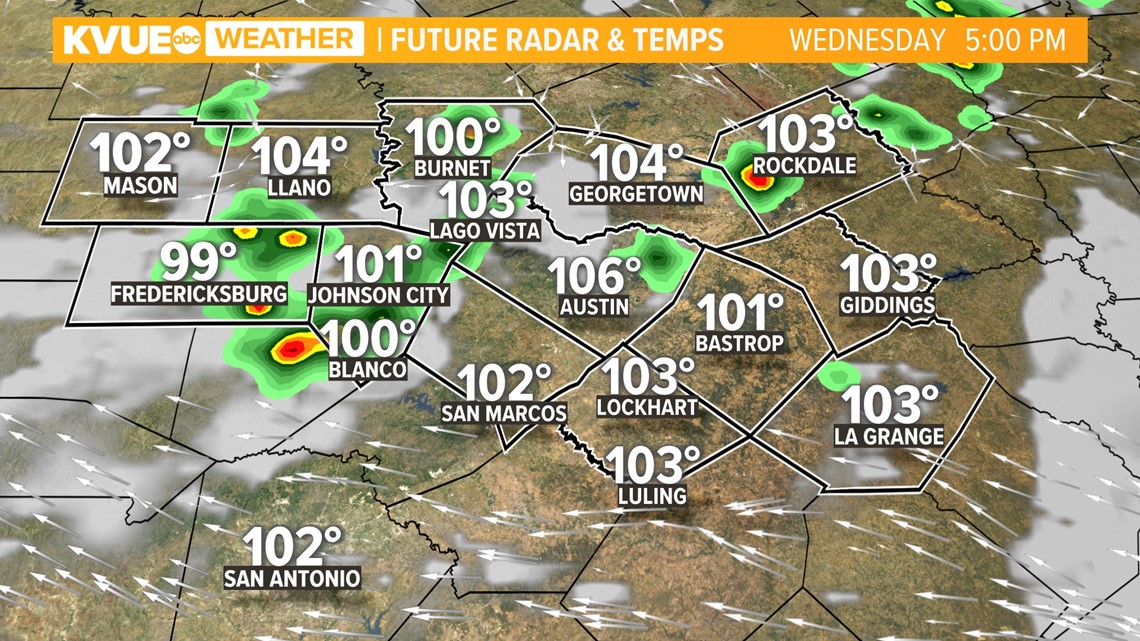 Our highest rain chance of the week will be on Thursday. We're now up to a 30% chance of rain and storms, but it still won't be enough rain to cool us down all too much.
Afternoon highs will still make it to the triple digits on Thursday. The numbers will level off around 103 through the weekend and the beginning of next week.
The KVUE Storm Team will continue to monitor this developing forecast.
In the meantime, the extended forecast can be found below: