AUSTIN, Texas — Editor's note: This story is no longer being updated. For the latest, click here.
We ended the workweek with wonderful weather and temperatures topping out in the upper 80s across Central Texas.
Humidity will start to return to the picture over the weekend but, overall, the forecast still looks pretty stellar. Highs will stay in the upper 80s to near 90 with sunshine and no rain chances. The weather will be great for anyone heading out to the Austin FC match on Sunday.
Another Ozone Action Day will be in effect for Travis, Williamson, Caldwell, Hays, Bastrop counties on Sunday due to elevated levels of ozone near the ground level. Individuals sensitive to ozone or those with chronic lung disease should consider limiting time outdoors.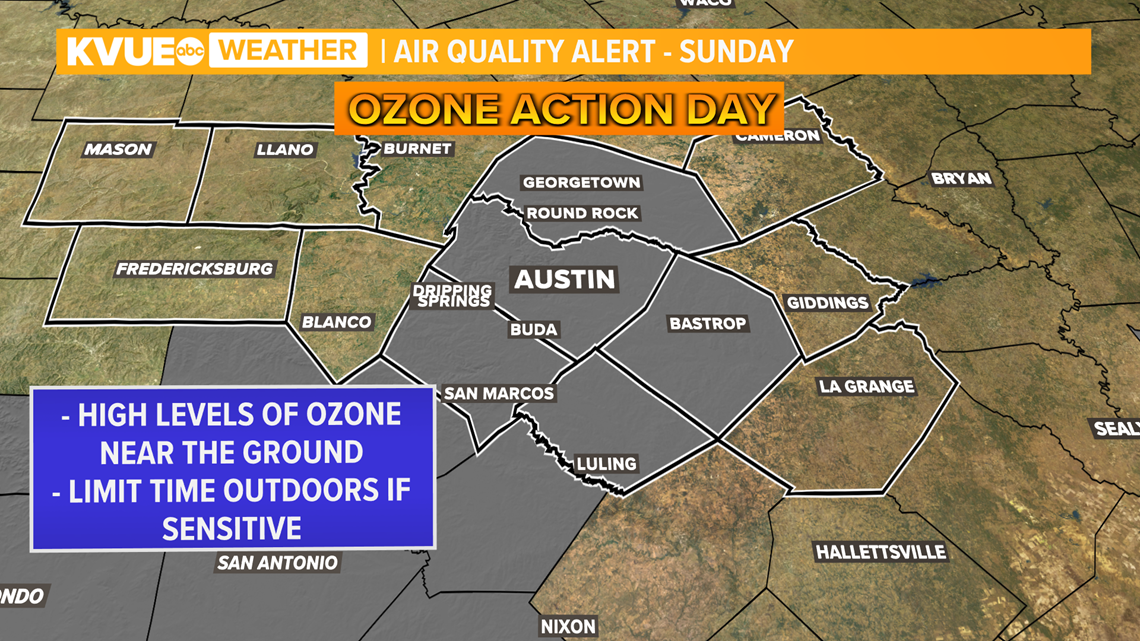 An upper-level disturbance will swing into Texas early next week and bring rain chances back to our forecast, especially on Wednesday and Thursday. Rainfall total projections have slowly started increasing. We could receive one to two inches, and some isolated areas could receive over three inches.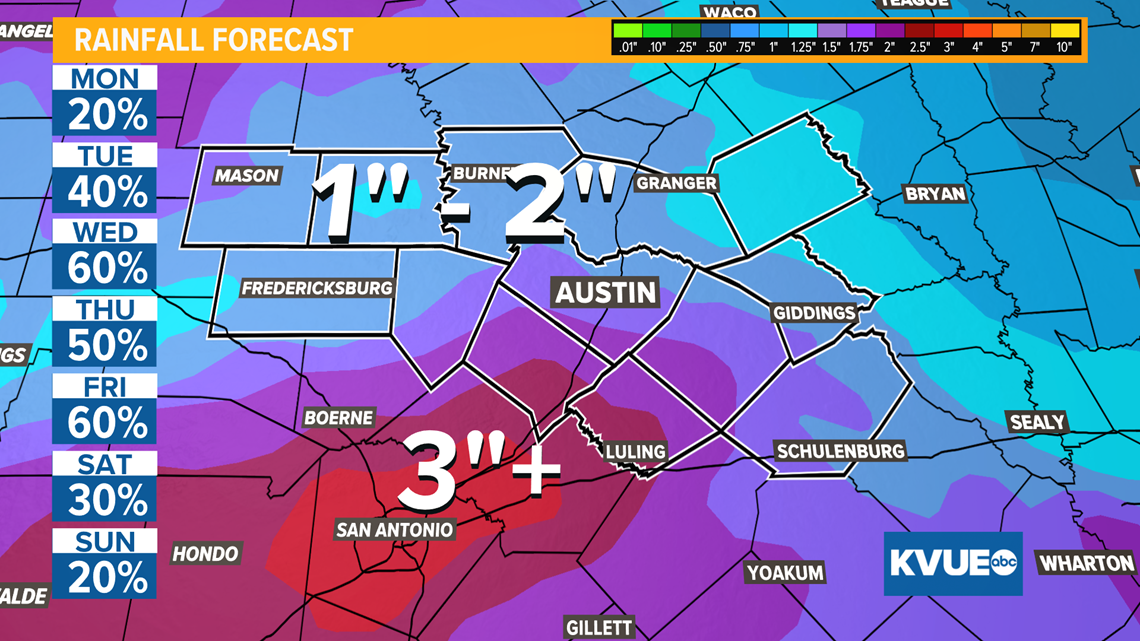 The KVUE Storm Team will continue to closely monitor this developing forecast.
In the meantime, the extended forecast can be found below: