We're now looking ahead to a much warmer forecast through the rest of the week. This will also come along with a springtime risk for a few strong storms late week.
Tuesday will be the transition day with a good bit of cloud cover through the early afternoon. Patchy drizzle in the first part of the day will lead to an isolated shower chance for the afternoon. The afternoon will partially clear, and afternoon highs will reach the low 70s. A few places may stay in the upper 60s.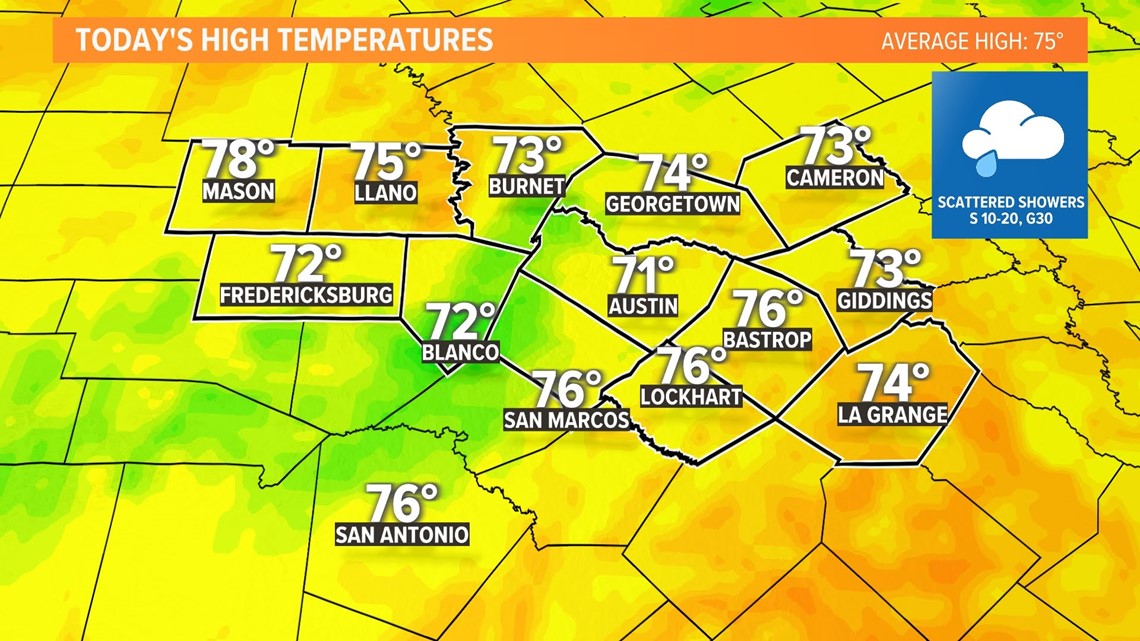 Wednesday and Thursday will accelerate the warming trend, with both afternoons reaching the low to mid-80s! We're also looking at more breezy conditions out of the south as we await our late-week cold front.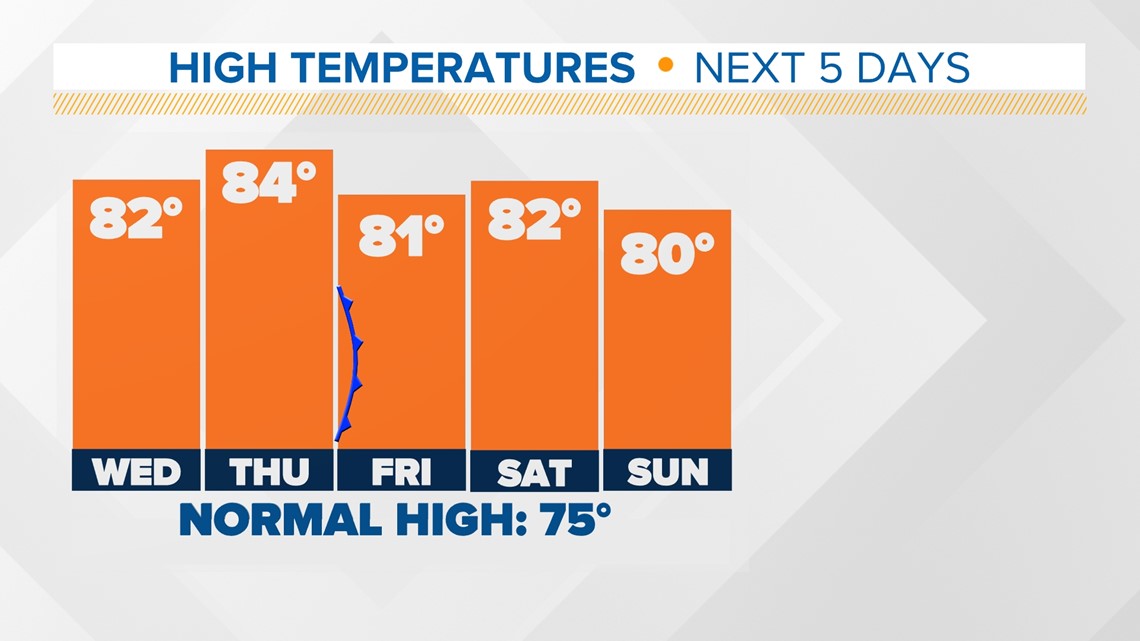 Just like the past few weeks, a cold front will push through Thursday night into Friday morning. This will be a Pacific cold front without any cold air behind it, but we are expecting widespread coverage of rain and embedded storms as the front moves through.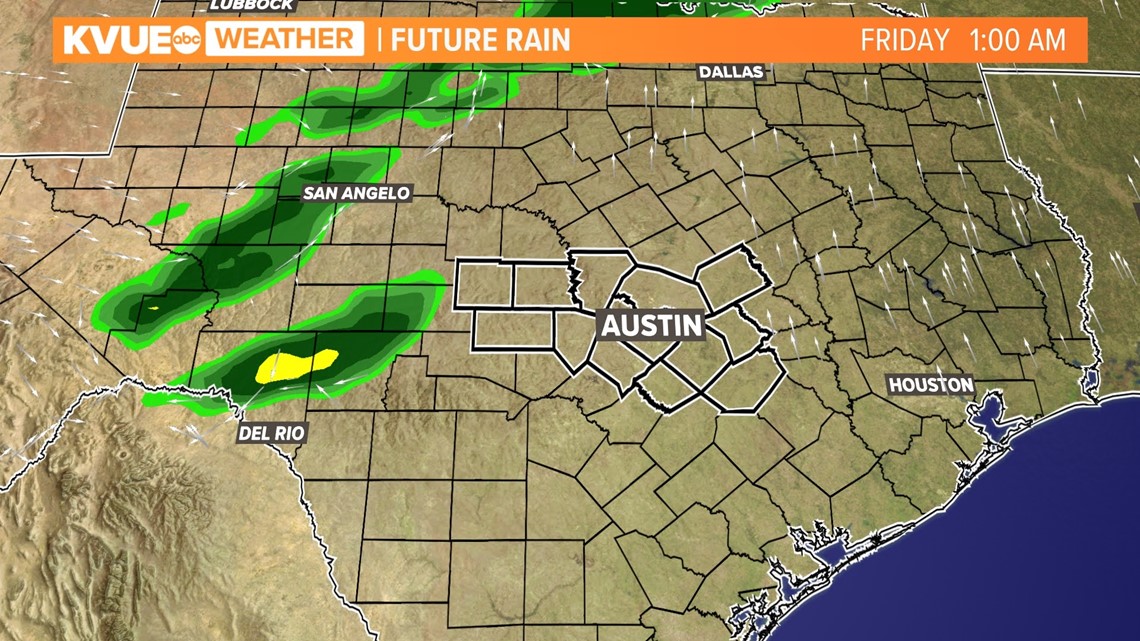 We'll have to iron out the details in the next day or so, but this cold front will likely bring at least some risk for severe weather. The Thursday night storm outlook from the Storm Prediction Center is already highlighting much of the Hill Country, and this will likely be expanded in the coming days.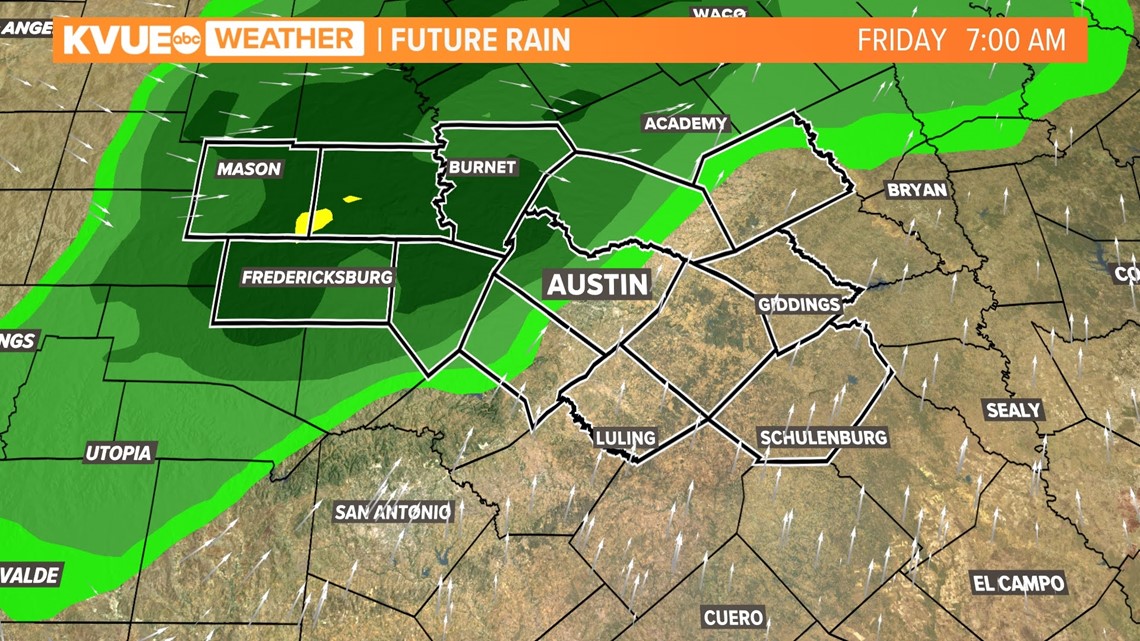 So there is a severe weather risk, but we're also hoping for some beneficial rain. Early projections show a widespread quarter-inch to an inch or more.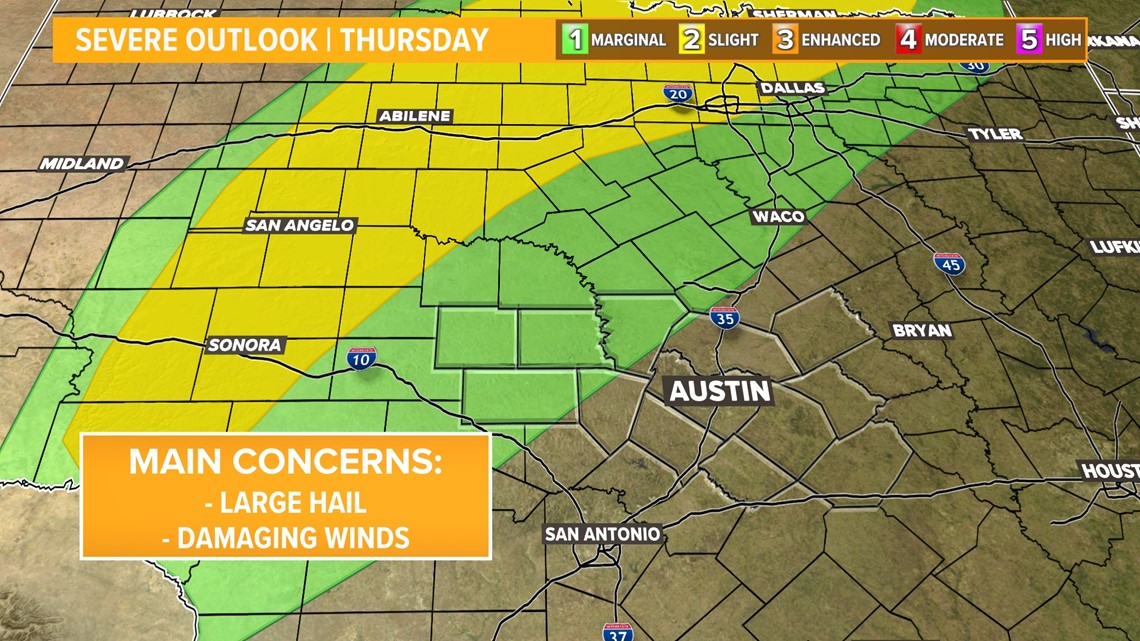 The KVUE Storm Team will continue to closely monitor this developing forecast.
In the meantime, the extended forecast can be found below: