AUSTIN, Texas — The Austin area experienced widespread rain and storms Tuesday night into early Wednesday morning as a cold front pushed through Central Texas.
Several Severe Thunderstorm Warnings were issued as the storms passed through, knocking out power to more than 20,000 Austin Energy customers.
However, the system has since moved out and, as a result, the sky will clear through Wednesday afternoon, and it will actually end up feeling very nice for the late day with highs only around 80 degrees.
How much rainfall are we expecting?
As the rain moves out Wednesday afternoon, the rest of the forecast is dry, similar to the pattern that we had been in during the month of May leading up to this past week's active pattern. The 6-10 day precipitation window does show that precipitation amounts will be about average, although we expect to remain dry through the next seven days, so it is plausible that by the time we get to the latter part of next week, we could see some more rain chances being introduced.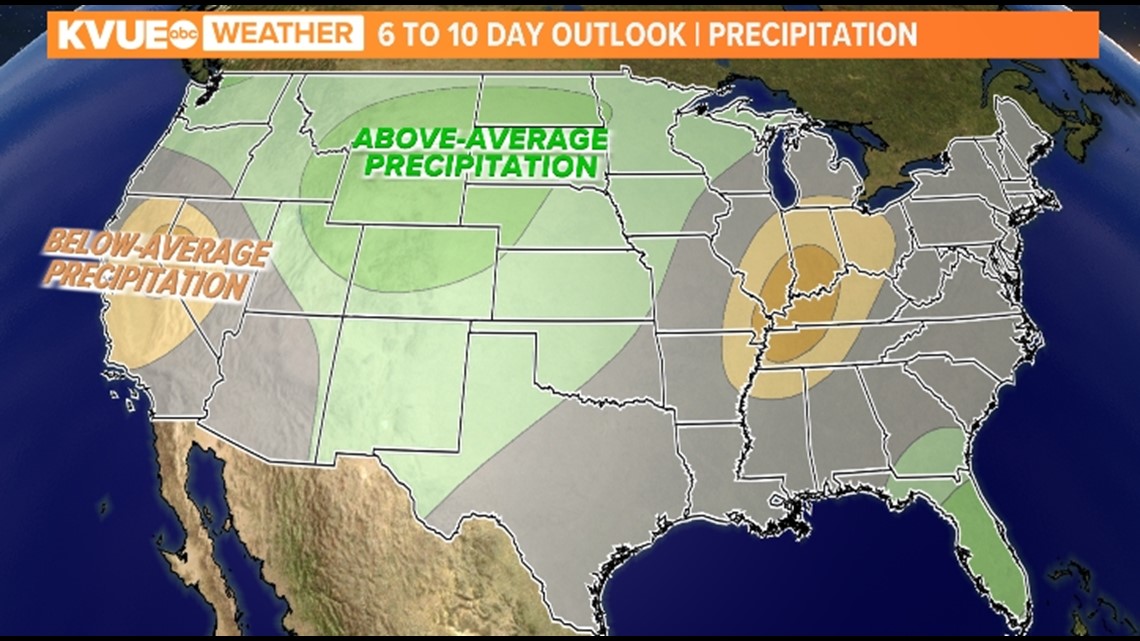 How warm will we get the next seven days?
Behind the aforementioned frontal system, a ridge of high pressure builds in, which not only leads to a drier pattern but a warmer one as well. This is an incursion of what is called a Continental Tropical air mass, which is basically warm air being transported from northern Mexico and other regions of Central America. As such, the six to 10-day temperature outlook shows the Lone Star State receiving above-average temperatures, just like what we had been seeing throughout much of May. This is well illustrated during Memorial Day weekend, with highs then getting to the mid-to-upper 90s.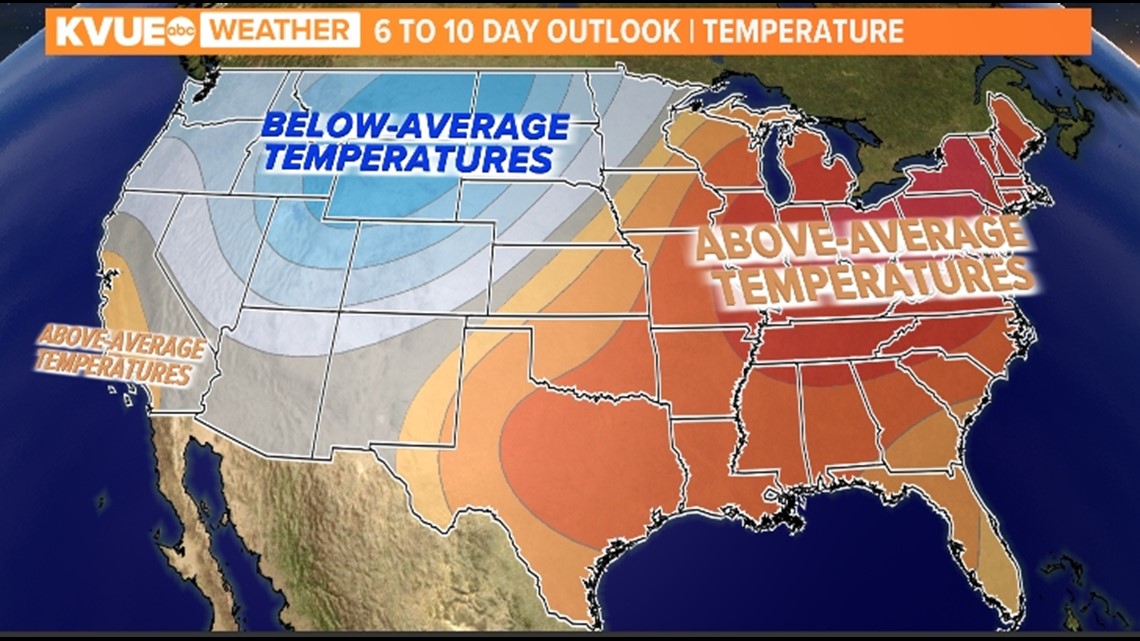 The KVUE Storm Team will continue to closely monitor this developing forecast.
In the meantime, the extended forecast can be found below: