AUSTIN, Texas — After an abnormally cool start to the month, a more typical August weather pattern has returned to Central Texas. This means upper 90s each afternoon and no major rain chances for the workweek.
A ridge of high pressure in the upper levels of our atmosphere remains in place. That's one of the main reasons for the summertime heat this week along with an onshore flow that's cranking in the humidity. An upper-level trough will slowly start to work its way into the region.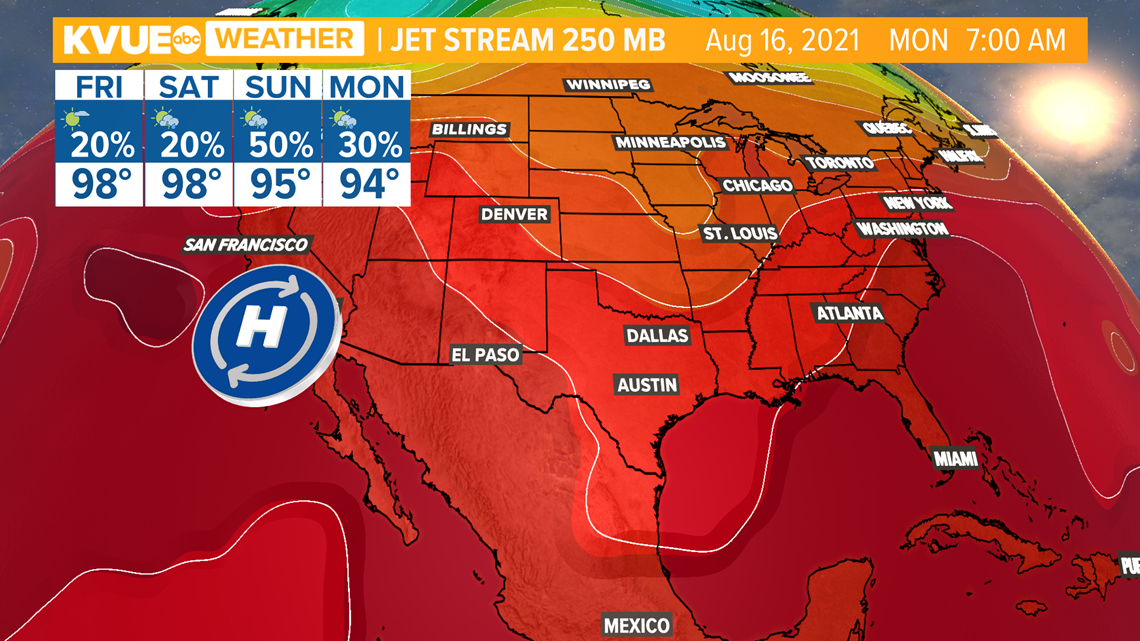 Expect heat index values to continue to range from 100 to 108 degrees each afternoon, with some areas as high as 110 along and east of Interstate 35. Make sure to stay hydrated and stay safe with the heat if you have plans to be outdoors.
Friday brings another seasonably hot day with highs near 100 degrees and mostly sunny skies. Isolated rain chances are back in the forecast as a ridge of high pressure shifts west. This ridge will open up the door for rain chances and a trough of low pressure to settle in starting this weekend.
Expect scattered showers and storms Sunday and Monday as this trough digs as far south as northern Mexico. This will also help temperatures cool down to the mid-90s in the afternoon through the start of next week.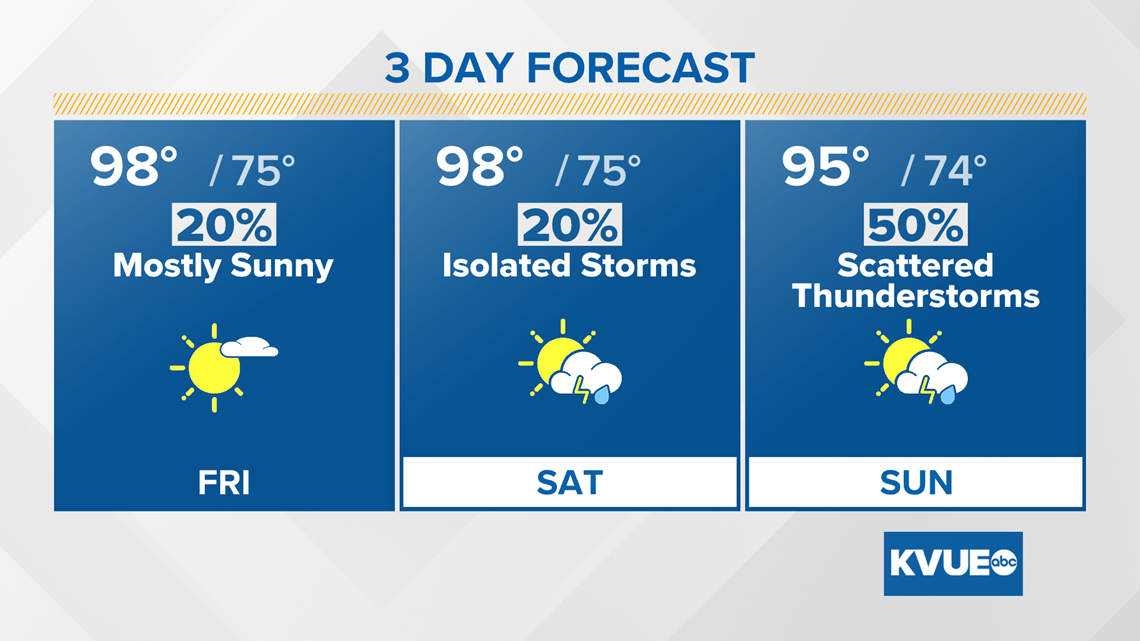 This troughing pattern will be short-lived as another ridge of high pressure builds in by mid-next week, bringing us right back up to mid-August-like conditions.
The KVUE Storm Team will continue to monitor this developing forecast.
In the meantime, the extended forecast can be found below: