AUSTIN, Texas — ***THIS BLOG IS NO LONGER BEING UPDATED. FOR THE LATEST FORECAST, CLICK HERE***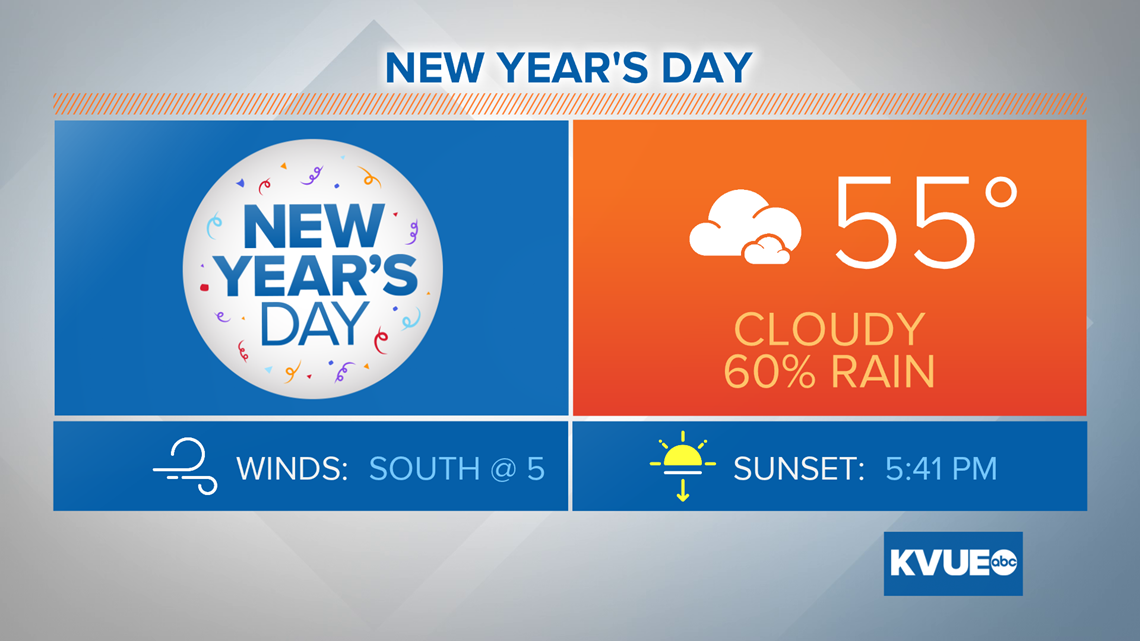 The first day of 2020 will feature increasing drizzle and light showers. Highs will only be in the upper 40s and 50s thanks to the dense cloud cover.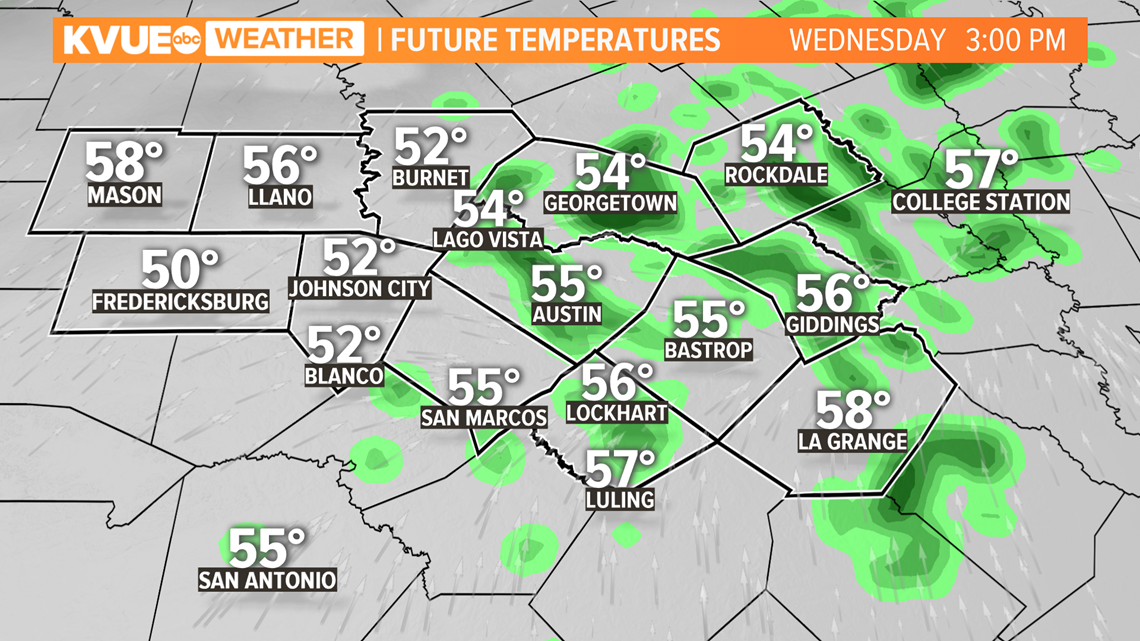 Rain chances will increase Wednesday night through early Thursday. Thursday morning will also see areas of fog.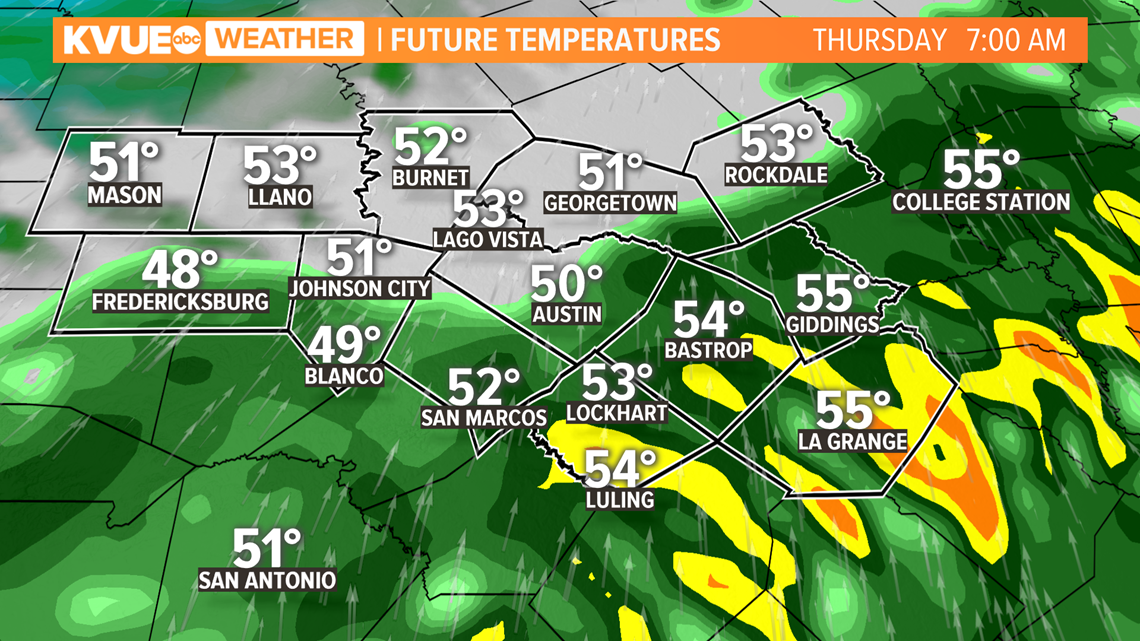 Since much of the rain will be on the light side, we expect most locations to record less than a quarter of an inch.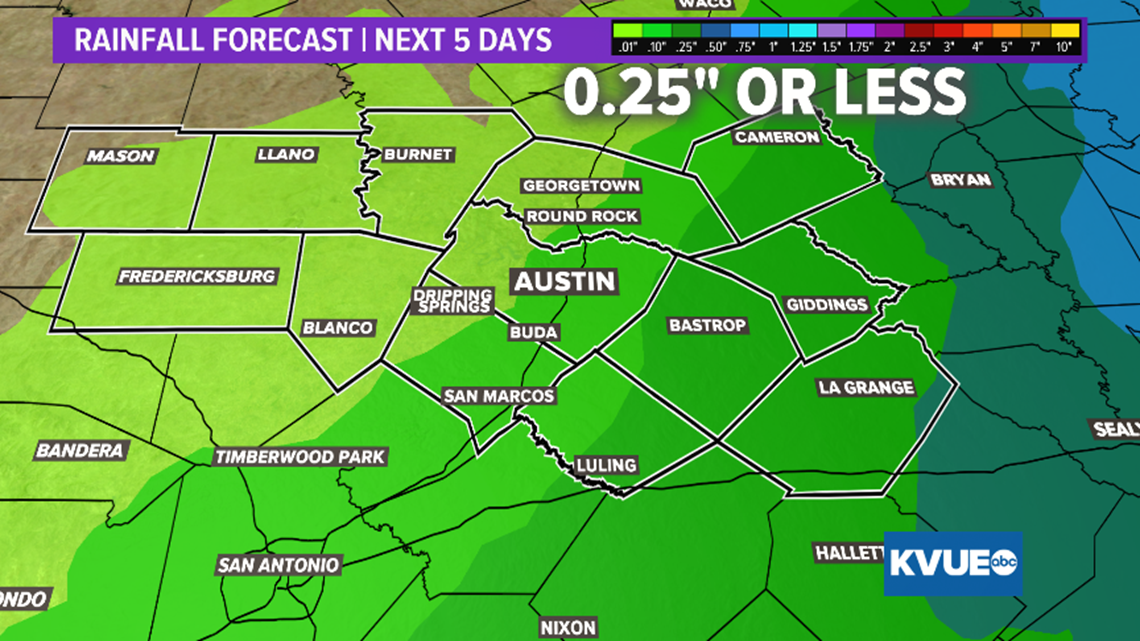 As we look back at the last 12 months, we recorded several extremes in Austin in 2019. The coldest temperature at Austin's Camp Mabry was on the morning of Mar. 5 at 26 degrees. The hottest temperature recorded in 2019 was 105 degrees recorded on Aug. 9, 12 and 13. The wettest day was recorded on Apr. 6, with nearly three and a half inches reported.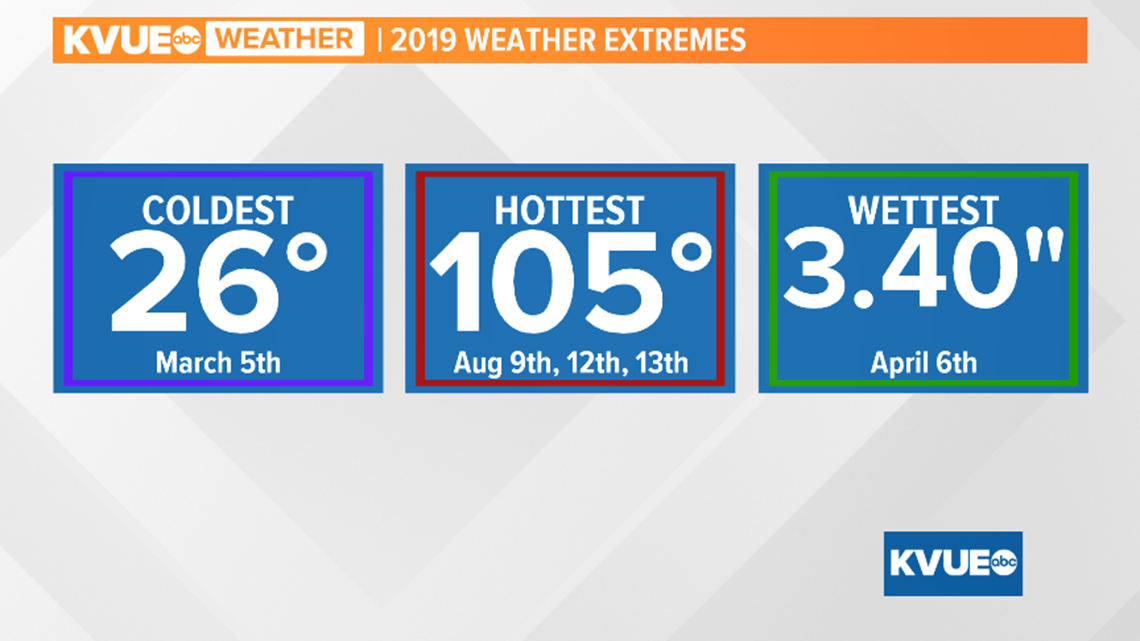 Here's a look at the extended forecast:
Stay with KVUE on social media and download the KVUE News app so you can constantly keep up to date with the weather: kvue.com/app.