AUSTIN, Texas — Breezy northwesterly winds behind the Austin area's last cold front have picked up dust from the Panhandle and West Texas, and this dust has caused some hazy conditions and reduced air quality for portions of Central Texas on Wednesday, March 17. The breezy northwest wind continues for Thursday extending the reduced air quality for another day.
As of Thursday morning, the Air Quality Index in Austin is in the 'moderate' level, but was previously in the 'unhealthy for some' category earlier Wednesday morning. Hi-resolution satellite is showing more lofted dust to the northwest. So hazy conditions will remain possible into the evening.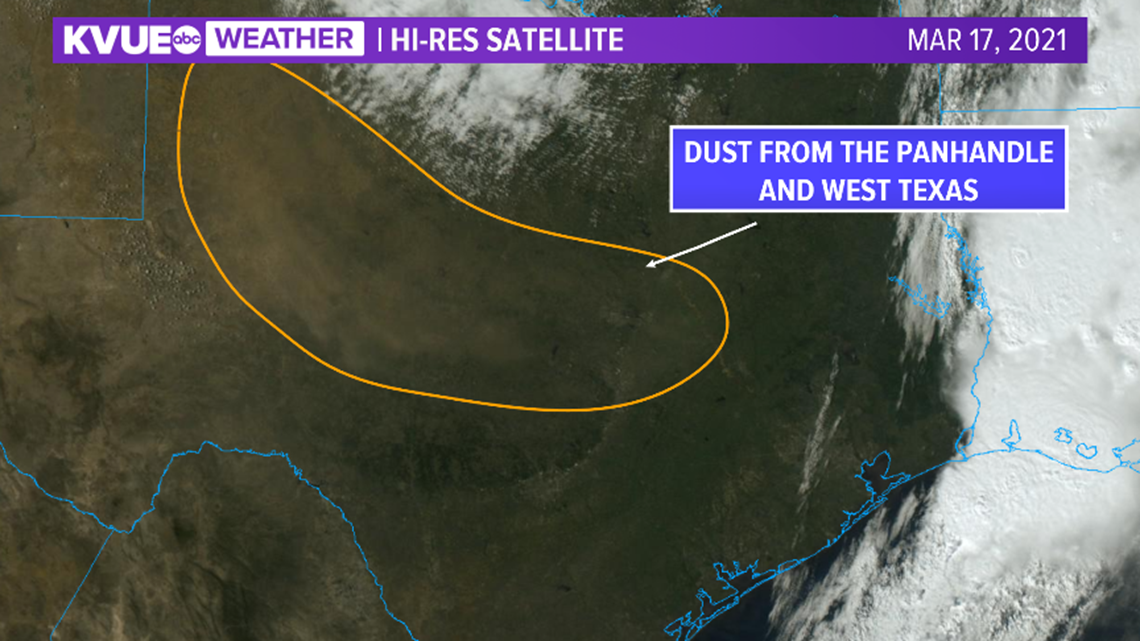 If you're sensitive to air quality issues, it might be a good idea to limit outdoor exposure just to be on the safe side.
The hazy conditions have been visible on some of KVUE's sky cams through the day, and can be seen below from the Oasis camera over Lake Travis.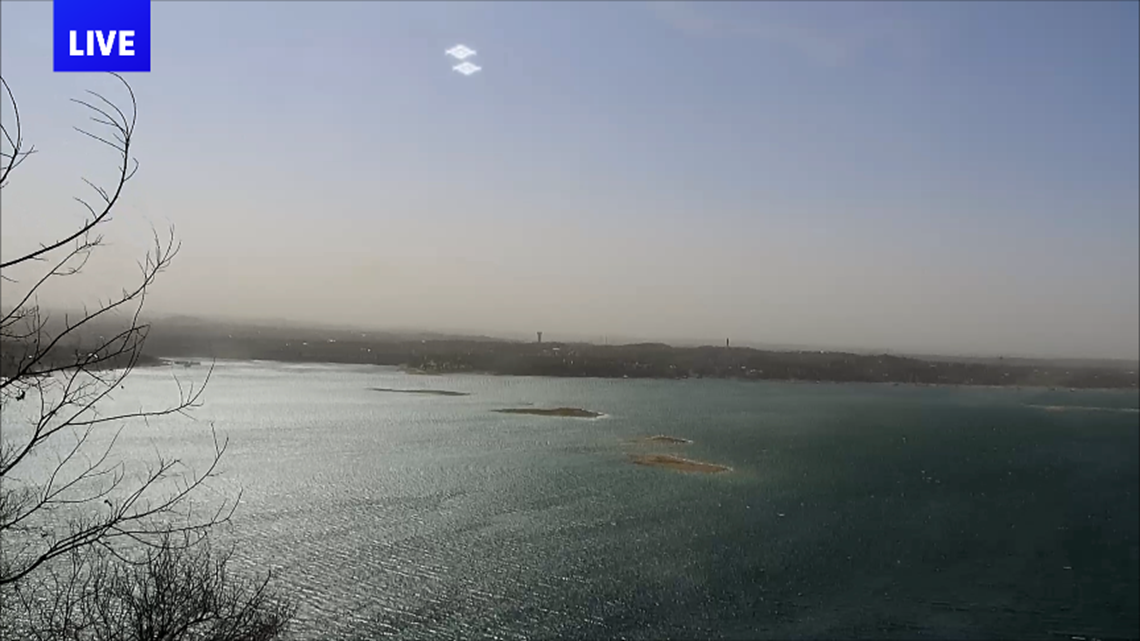 Other than any issues relating to dust, the area's forecast will go quiet for the rest of the week with chilly mornings and pleasant afternoons.
The extended forecast can be found below: