CENTRAL TEXAS — Heads up: More heavy rain will be possible this week around Central Texas and with soil still very saturated, more flooding will be possible.
A Flash Flood Watch will be in place from 1 a.m. to 7 p.m. Wednesday. The watch includes the Austin metro and the Hill Country. One to two inches of rain will be possible with isolated spots seeing more.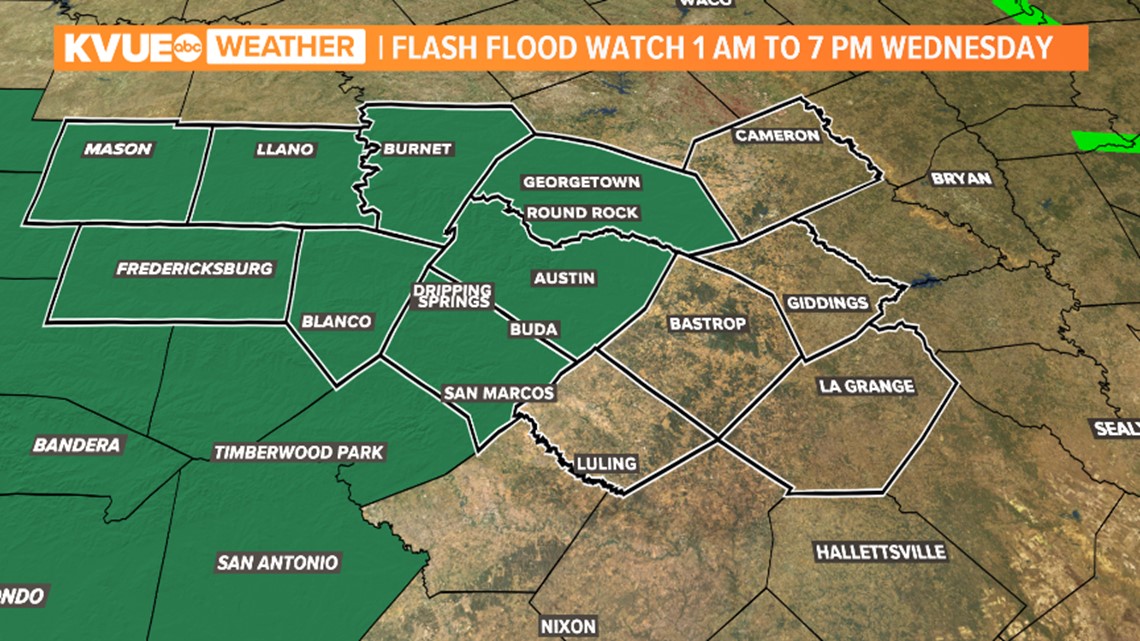 Abundant moisture arrives into Texas mainly from Hurricane Willa which is, as of this writing, making landfall in Mexico. Weather models show bands of heavy rain moving through Central Texas on Wednesday with the heaviest likely coming in the late afternoon and evening.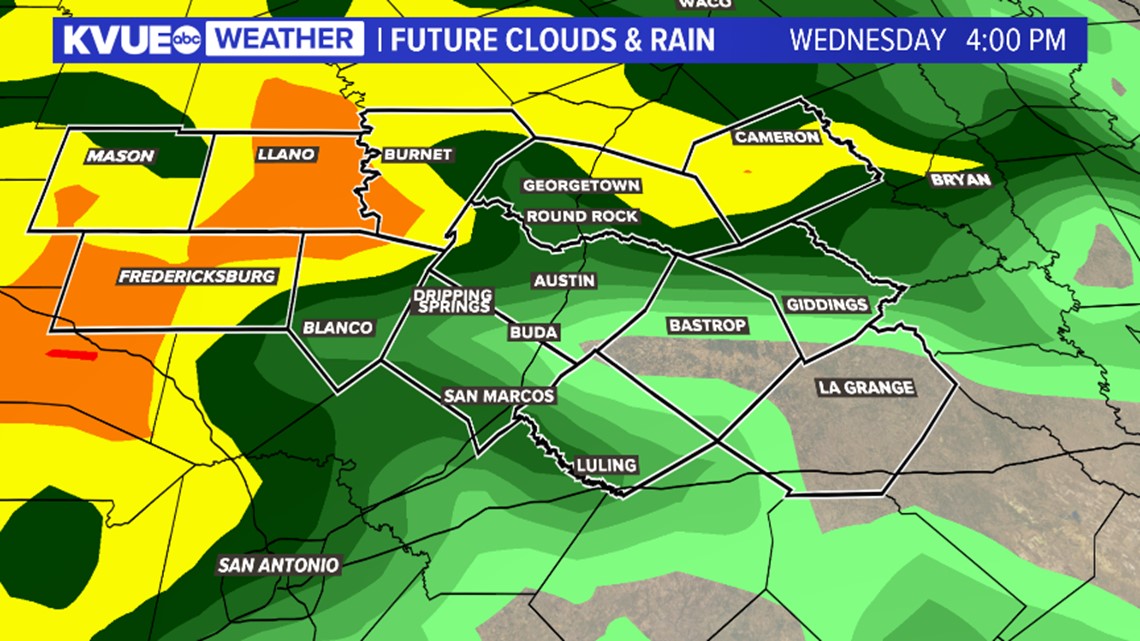 Much of this water could empty out into the Highland Lakes and cause additional trouble for already swollen waterways. As of Tuesday afternoon, about one to two inches of rain is expected with isolated spots seeing more.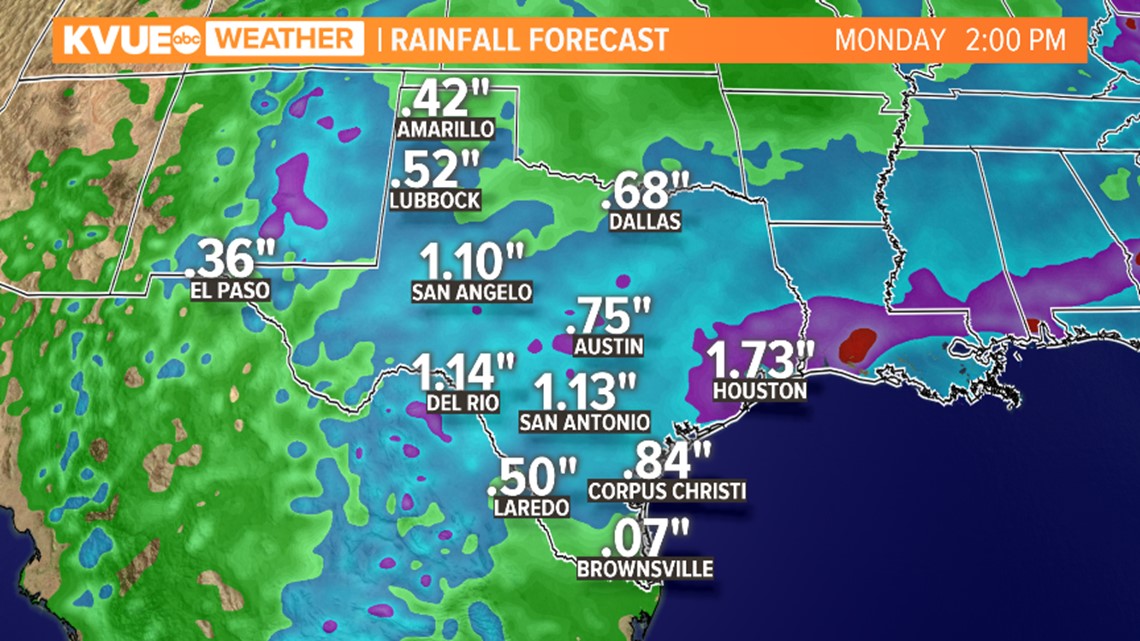 There will be some lingering showers early on Thursday across the eastern part of the area followed by dry weather and lots of sunshine.
Stay with KVUE for the latest weather updates.