AUSTIN, Texas — Stargazers in Texas will be thrilled to know the first of two total lunar eclipses is just around the corner!
According to Space.com, a total lunar eclipse will occur on the evening of Sunday, May 15. A total lunar eclipse happens when the entire moon passes through Earth's shadow, also known as the "umbra." Before totality occurs, the moon will pass through the penumbra, the outer part of Earth's shadow.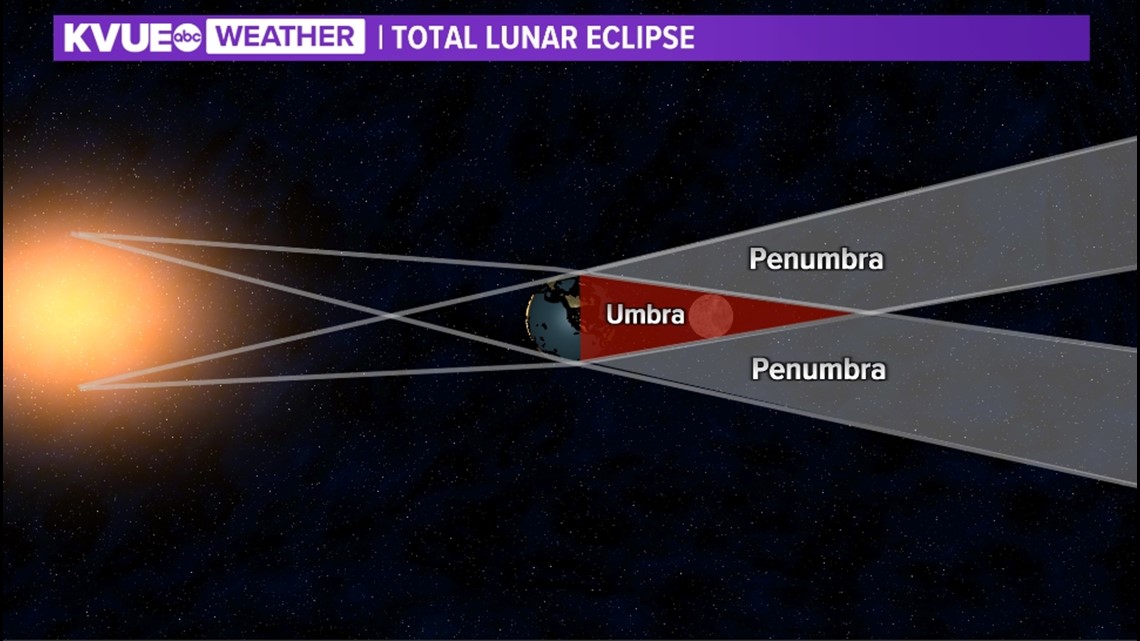 This eclipse will occur during the full moon phase while it is closest to Earth, meaning it will also be a supermoon. During this event, the moon will appear slightly red due to the effect of refracted light around the atmosphere. Therefore, this will be a Super Blood Moon eclipse! May's full moon is also known as the "Flower Moon."
8:32 p.m. – Penumbral eclipse begins
9:27 p.m. – Partial eclipse begins
10:29 p.m. – Full eclipse begins
11:11 p.m. – Maximum eclipse
11:53 p.m. – Full eclipse ends
12:55 a.m. – Partial eclipse ends
1:50 a.m. – Penumbral eclipse ends
The duration of the entire lunar event will be 5 hours and 19 minutes, with totality lasting roughly 1 hour and 25 minutes.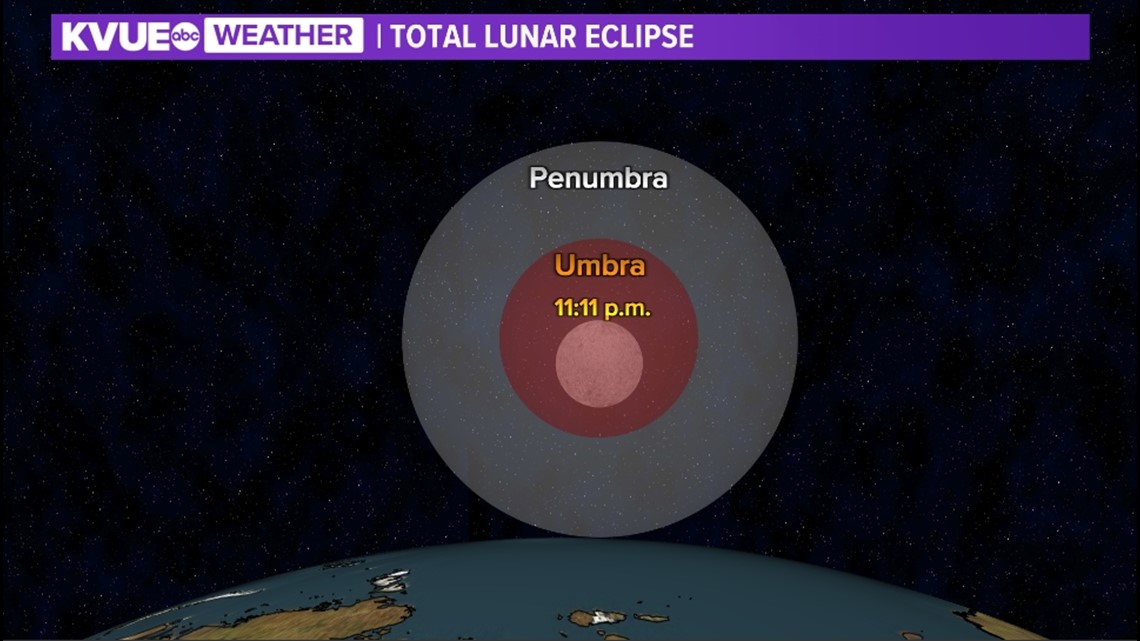 We'll continue to monitor the forecast and hope for clear skies for viewing conditions since cloud coverage could obscure the event.
Don't forget to share any great photos you take with KVUE!
The next total lunar eclipse occurs on Nov. 8, 2022, but is expected to only be partially visible in Central Texas due to the moon being located below the horizon at the time of the event.