AUSTIN — Cedar pollen hasn't been much of an issue so far this month, but a gusty northwest wind will change things later this week.
Cedar season typically starts in early December, peeks in mid-January and is usually over by mid-February.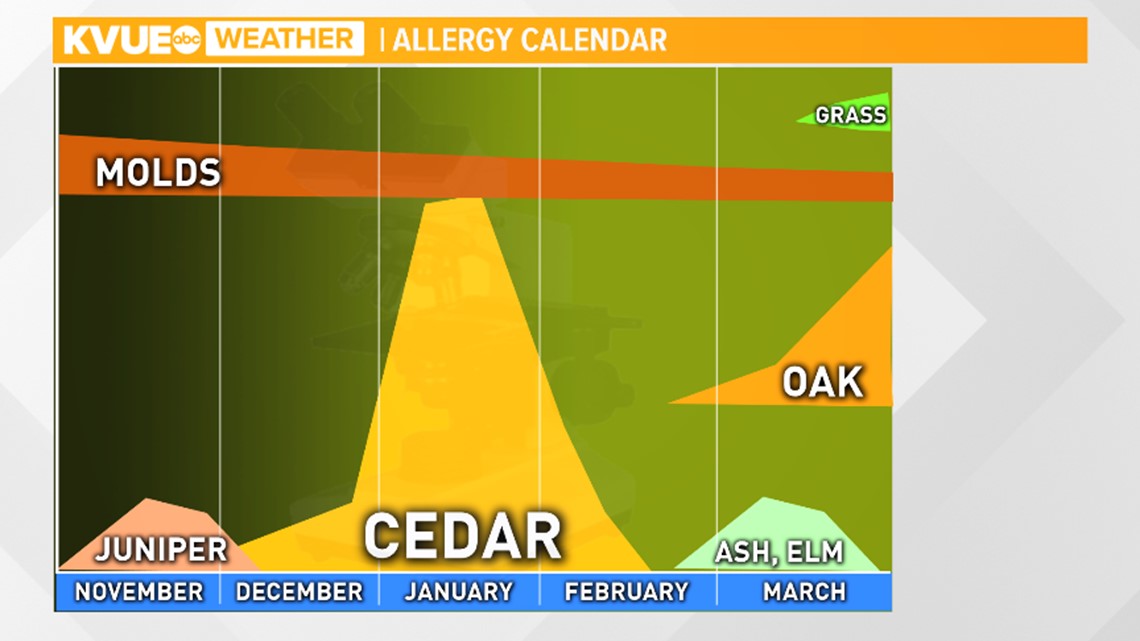 "Usually the first major cedar pollen spike is between Christmas and New Year's Day," Dr. William Howland, with the Allergy and Asthma Center of Austin, said.
A damp weather pattern will reduce pollen levels, but dry and windy conditions will allow for the pollen to spread. With a windy forecast later this week, we could see cedar levels climb to their highest levels so far this season.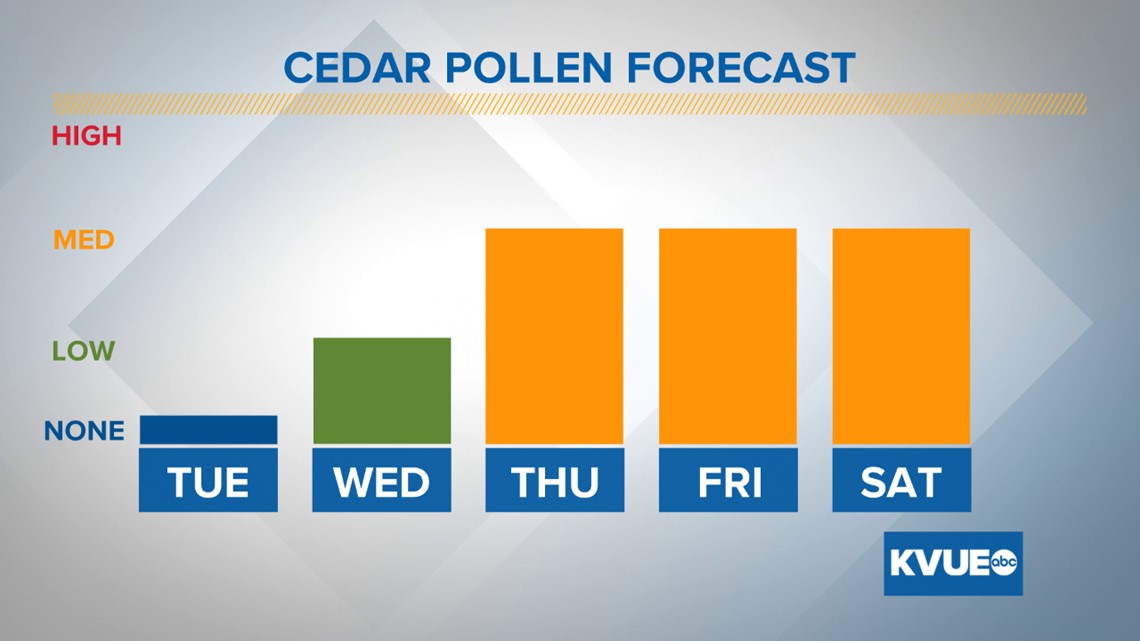 A Pacific Cold front will increase winds from the northwest on Thursday, producing wind gusts between 30 to 40 miles per hour in the Austin metro and as high as 50 mile per hour wind gusts in the Hill Country Thursday afternoon and Thursday night.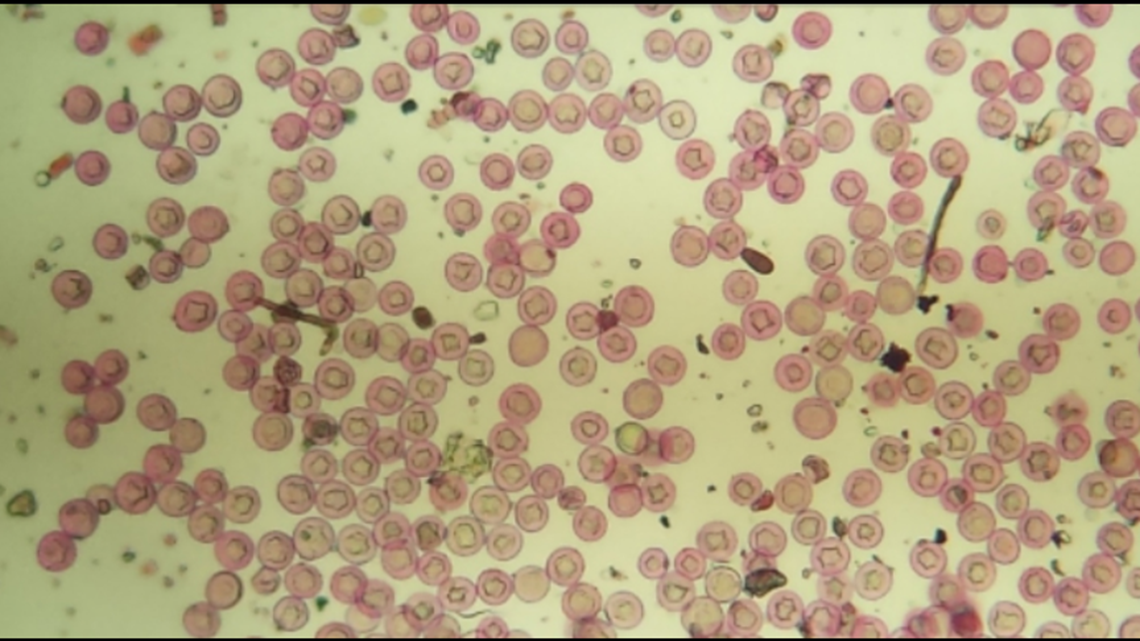 So, now is the time to prepare for the spike in cedar before it reaches the medium to high category later this week.
"It is best to start steroid nasal sprays, like over-the-counter Flonase, before the pollen is high. Recent national guidelines suggest that steroid nasal sprays are the first-line treatment for nasal allergies, even before antihistamine pills like Claritin," Dr. Howland said.
Since 1997, KVUE is the only station in the region that takes their own allergy counts seven days a week from our North Austin studios. Latest pollen counts and forecasts can be found here.