AUSTIN — You may have heard ozone is a good thing. And it is good when it's found in the stratosphere, but when it's found where we live in the troposphere, it's bad.
With near-normal temperatures, lots of sunshine and light winds in the immediate forecast, these are critical ingredients that can impact our ozone and increase levels.
Ozone in the air we breathe can certainly impact those that already struggle with breathing issues. Even low levels can impact us all and cause health effects. That's why the Texas Commission on Environmental Quality (TCEQ) has enacted an "Ozone Action Day" for the Austin metro area for Saturday.
Ozone, also known as O3, can be especially harmful in the tissues of plants and animals.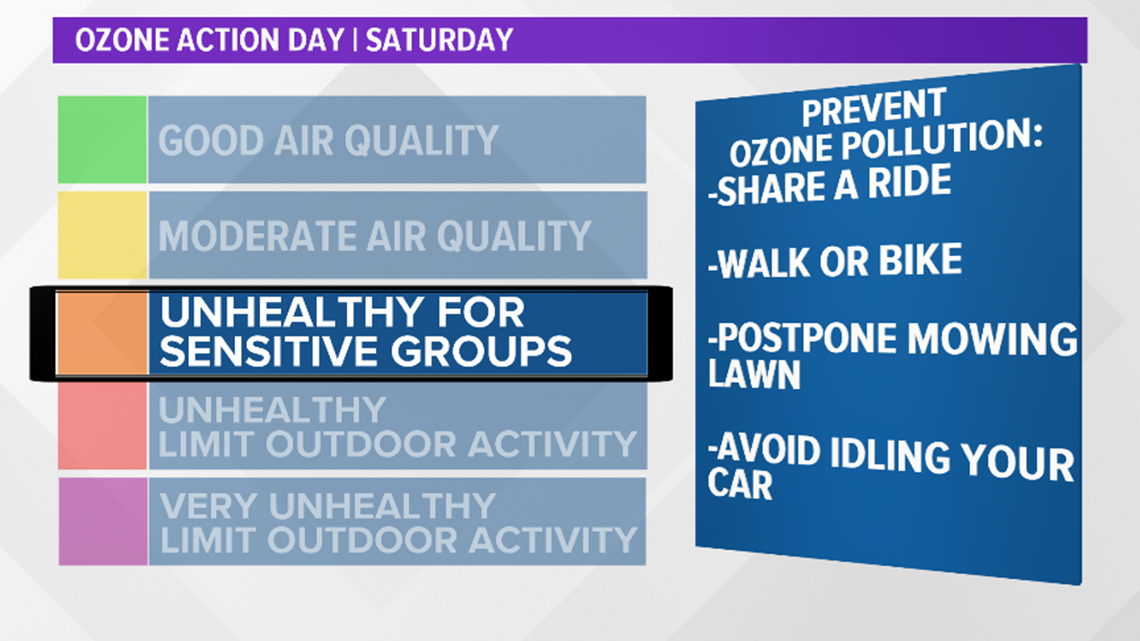 People with asthma, children and older adults are most at risk of ozone effects. Children tend to be most affected because their lungs are still developing and they are more likely to partake in outdoor and rigorous activities. However, this can affect all age groups depending on your health condition.
What do symptoms look like?
Difficulty breathing
Shortness of breath
Pain with deep breath
Inflamed and damaged airways
Increased frequency in asthma attacks
Coughing, sore or scratchy throat
Aggravation of lung diseases such as asthma, emphysema and chronic bronchitis
How to prevent ozone pollution
You can share a ride, walk or bike; postpone mowing the lawn; and avoid idling your car to prevent more ozone pollution.