AUSTIN, Texas — El Niño is back and that means the next few months could feature above-average rainfall and possibly below-average temperatures.
El Niño is characterized by above-average sea water temperatures along the equator in the Pacific Ocean. This temperature anomaly allows for a weather pattern shift over parts of the world, including the U.S.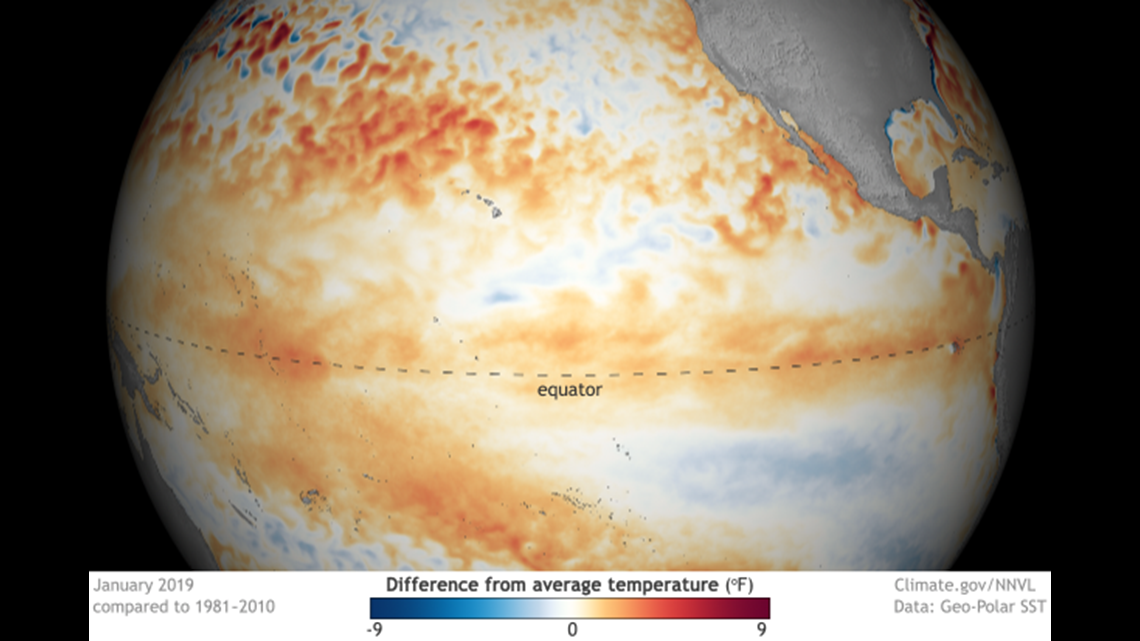 "Weak El Niño conditions are present in the tropical Pacific and are likely to persist through spring 2019. Due to the expected weak strength, widespread or significant global impacts are not anticipated," the NOAA (National Oceanic and Atmospheric Administration) said Thursday.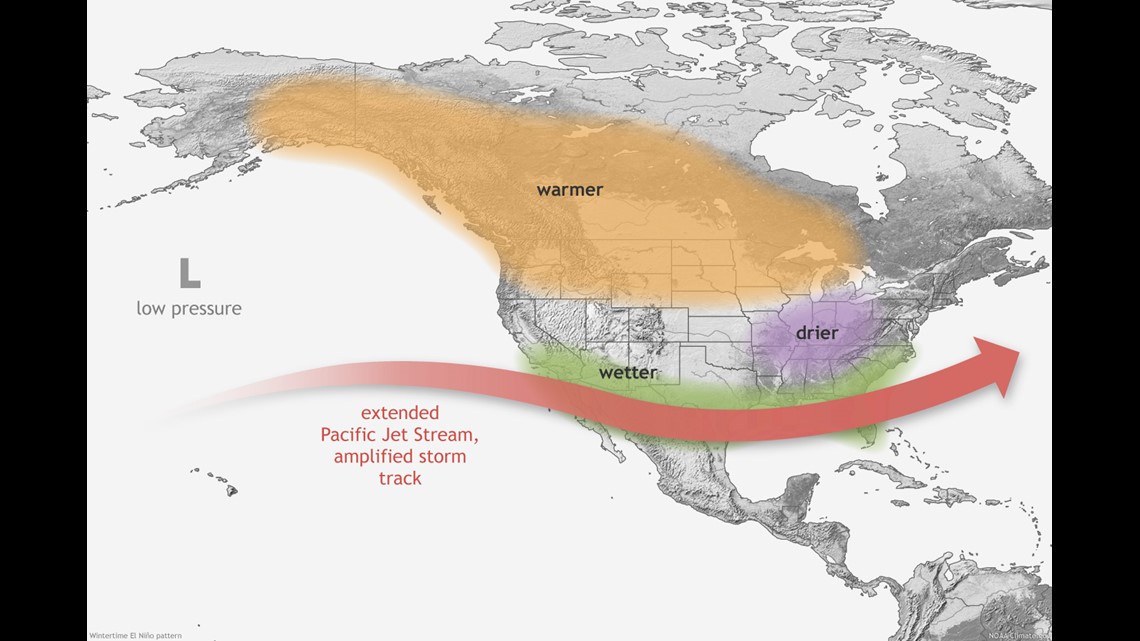 During a typical El Niño, Texas experiences a wetter-than-average weather pattern and a cooler-than-normal weather pattern. This is because the southern branch of the jet stream moves over the state. This is the weather pattern Texas has already been dealing with for several weeks and it's likely it will continue through the spring months.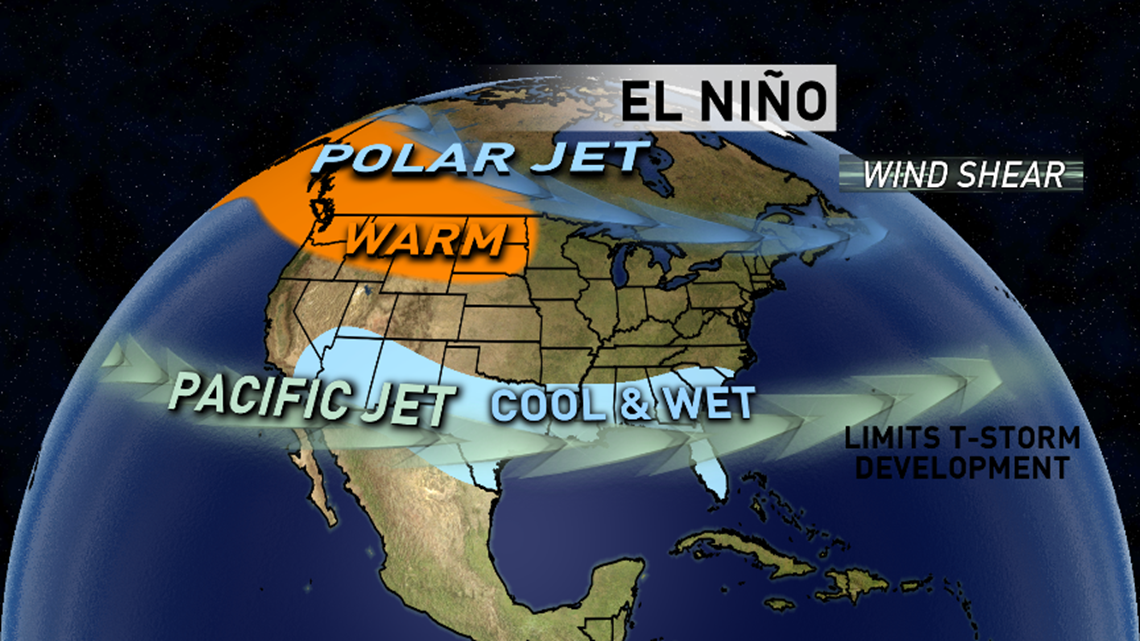 An El Niño weather pattern was responsible for a very wet and stormy spring and fall in 2015 (including record flooding in May and October) and a wet spring in 2016. That particular El Niño was strong, and the current El Niño is expected to be much weaker, therefore impacts should not be as severe.