Have the sniffles and and sneezes been irritating you recently? This time around, its likely not the dreaded cedar pollen. Despite the calendar still reading the middle of winter....spring allergies appear to be in full bloom all across central Texas.
This is the time of year where cedar takes a sharp downward turn and such pollens as oak, ash, and elm begin to rise.
Every morning at KVUE, in north Austin, we analyze and hand count each gain of pollen. This morning illustrated that most trees are pollinating quickly and earlier than average.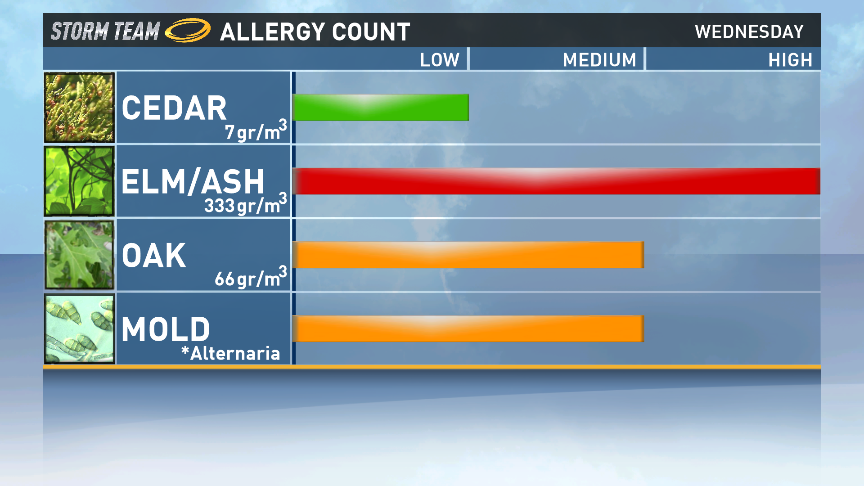 Notice how low cedar counts were low with ash, elm, oak, and even mold in the medium to high range. Elm and ash pollens typically get going this time of year, but oak is unusually high.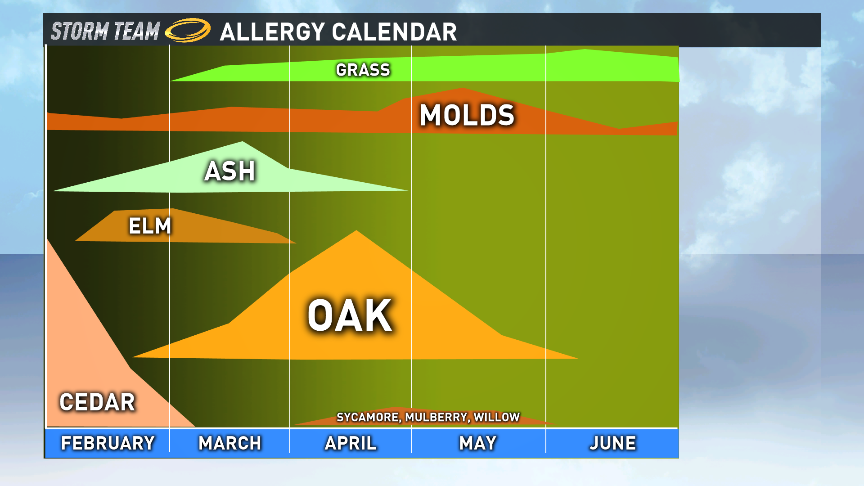 Oak pollen typically takes off in March, with a peak in April, before fading out during May. An additional pollen that will begin to crop up next month will be grass. As we all know, oak will take the cake when it comes to spring irritation in two respects. One, it makes many of us sneeze uncontrollably at times and two, it can change the color of our cars to a neon yellow.
There are several ways during this season to try and combat allergies. I am no doctor, so if your allergies are very bad, make sure to consult an allergist. In the meantime, antihistamines will help your body block a response from allergies. Chinese herbal teas have properties that can help. Plus, keeping your windows shut during prime pollinating hours (late morning to mid-afternoon), and using air conditioning can reduce the influx of allergies.
These tips can help out during the prolonged spring allergy season. Once the middle of spring hits in May, most allergens slide off and we take a nice summer break before we do this all over again next fall.