CORPUS CHRISTI, Texas — TUESDAY NIGHT: Partly cloudy with a few areas of patchy fog possible overnight. Southerly winds will be up at 7-14 mph, which should keep dense/widespread fog from developing. Temperatures stay in the middle to upper 60s overnight - about 15-20 degrees above seasonal average. Thanks, humidity!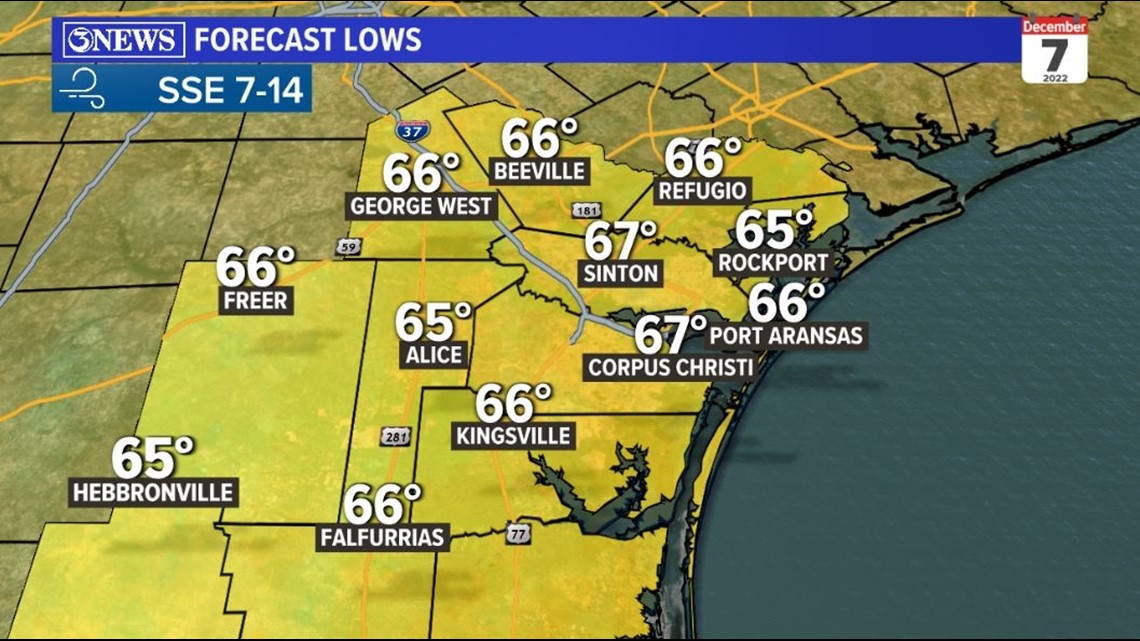 WEDNESDAY: Clouds in the morning will give way to mainly sunny to partly cloudy conditions in the afternoon. Temperatures top out near 80; about 10 degrees above seasonal average. Southerly winds will again be breezy at 15-25 mph, which will keep humidity levels elevated.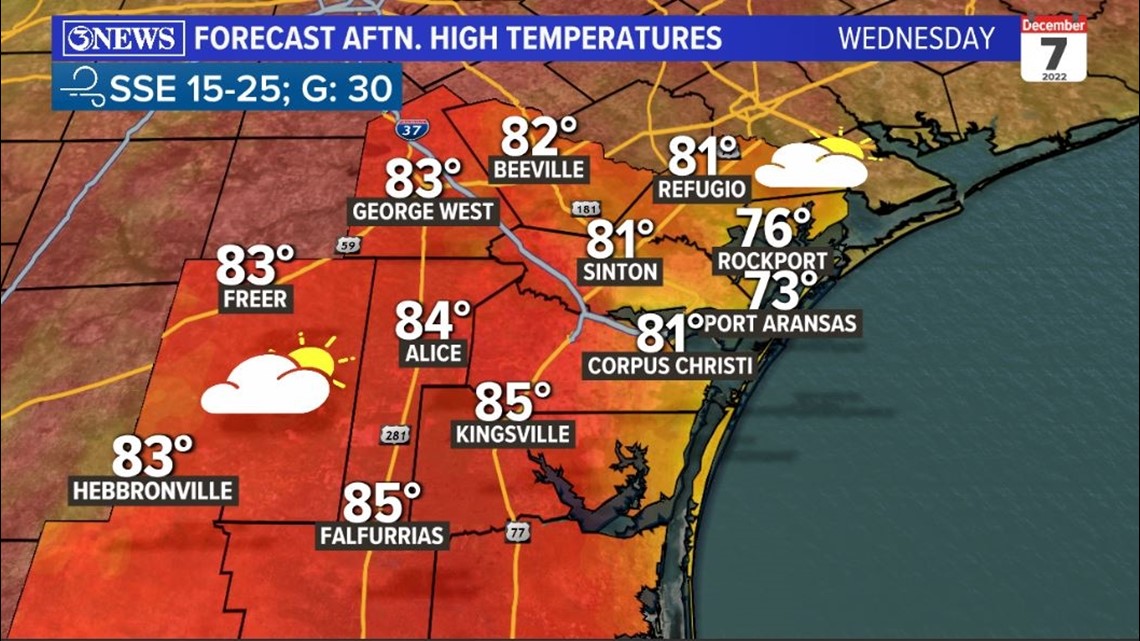 LOOKING AHEAD: We're stuck in a warm and humid pattern with a stubborn, large ridge of high pressure in the gulf.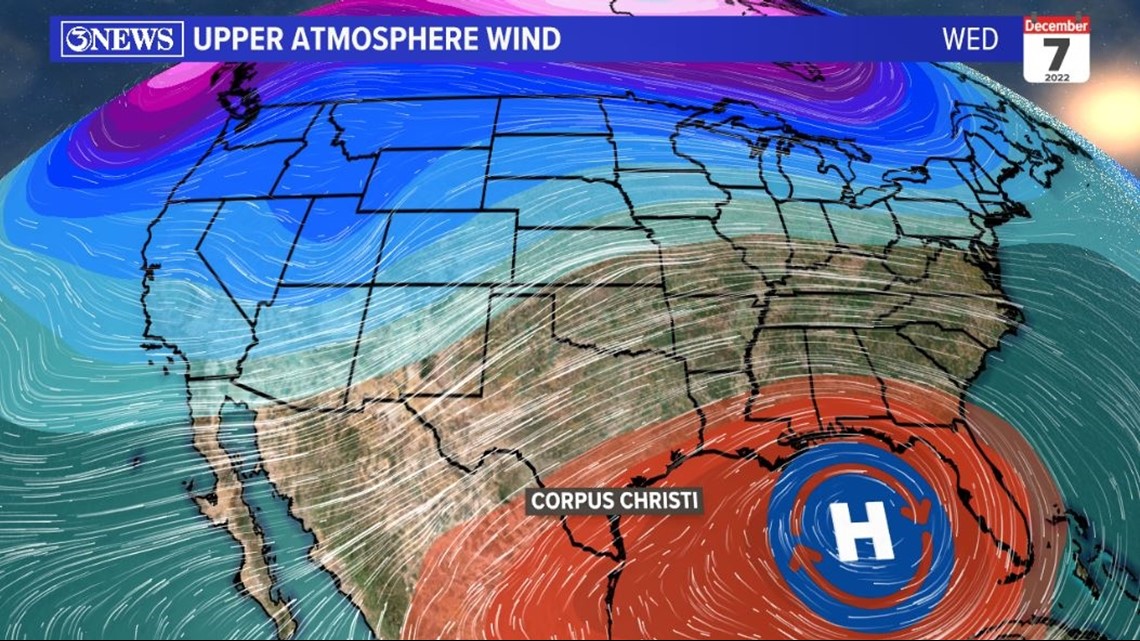 A weak front gets in to north Texas on Friday, which will relax our winds a touch. The front becomes stationary on Saturday and may drift a little farther south on Sunday - toward the coastal Bend.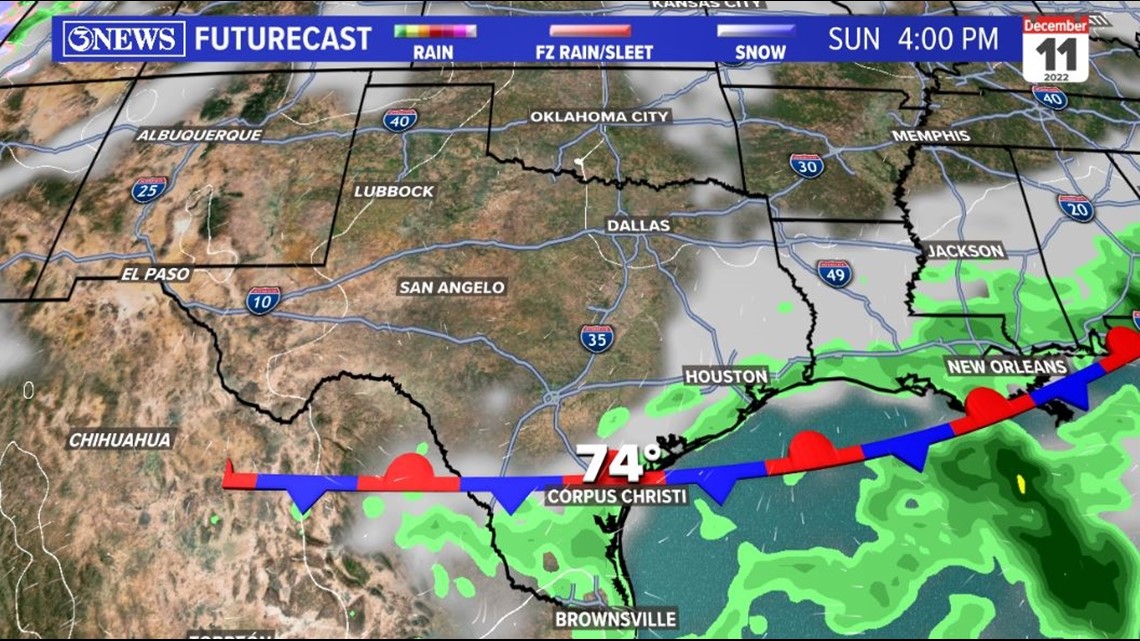 However, even if it does make it, it will not change temperatures much, with middle to upper 70s in the forecast. It could yield a spotty shower or two.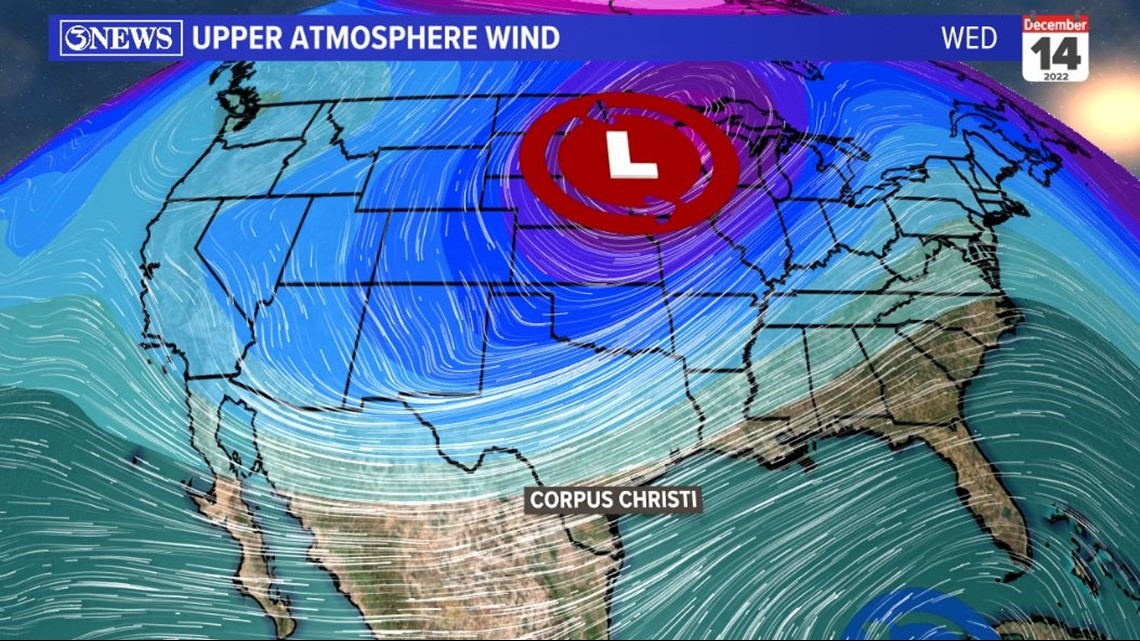 It's looking like the next opportunity to break out of the warm, humid weather won't come until the middle of next week; Dec 13-15 timeframe. The gulf ridge breaks down and a large area of low pressure is projected to swing into the Plains. That would send cooler air our way sometime in the middle of next week. How strong the front would be and rain chances are still to be determined.