A weak cold front will move through Central Texas tonight, and will bring just a few isolated showers for areas east of the I-35 corridor prior to about 2 a.m. This will not be a big rain maker at all, and any rainfall totals will be very light.

Thankfully, this cold front only brings a minor cool down for Monday. Monday morning will be chilly, but all except for the coldest locations in the Hill Country should remain above freezing. The afternoon on Monday will be fairly nice with highs still in the mid to upper 60s.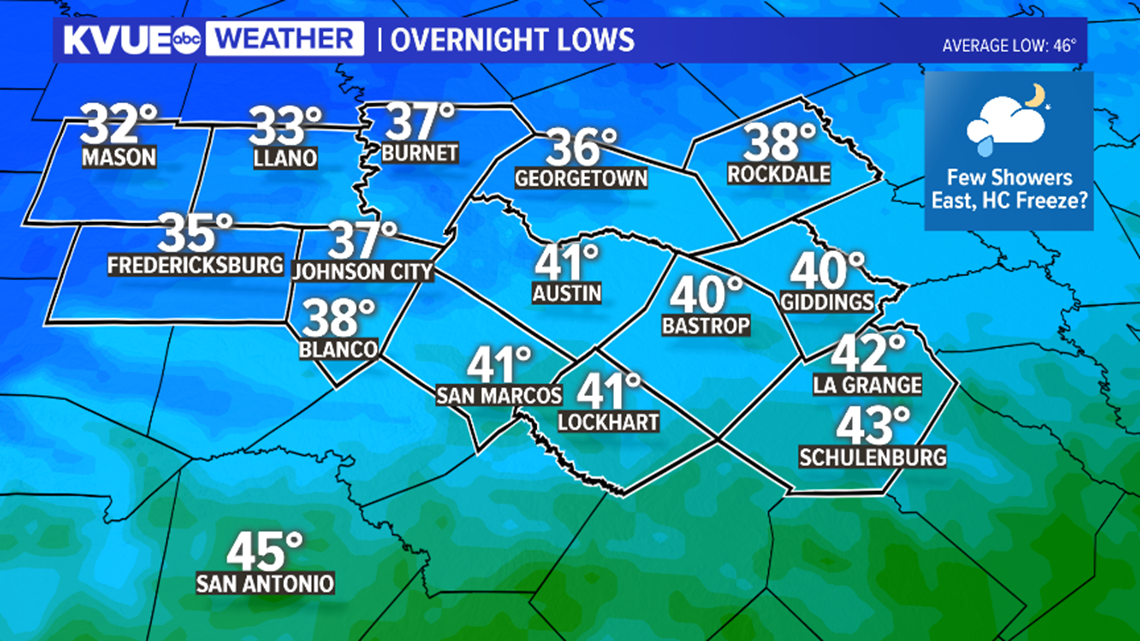 After a brief halt to the warming trend Monday, it quickly resumes heading into mid-week. Both Tuesday and Wednesday will have highs in the 70s prior to our next cold front.
This second front will move through Wednesday night. Behind it, highs drop to the 50s and low 60s for Thursday and Friday, but even with the cooler air the morning temperatures should stay safely above freezing.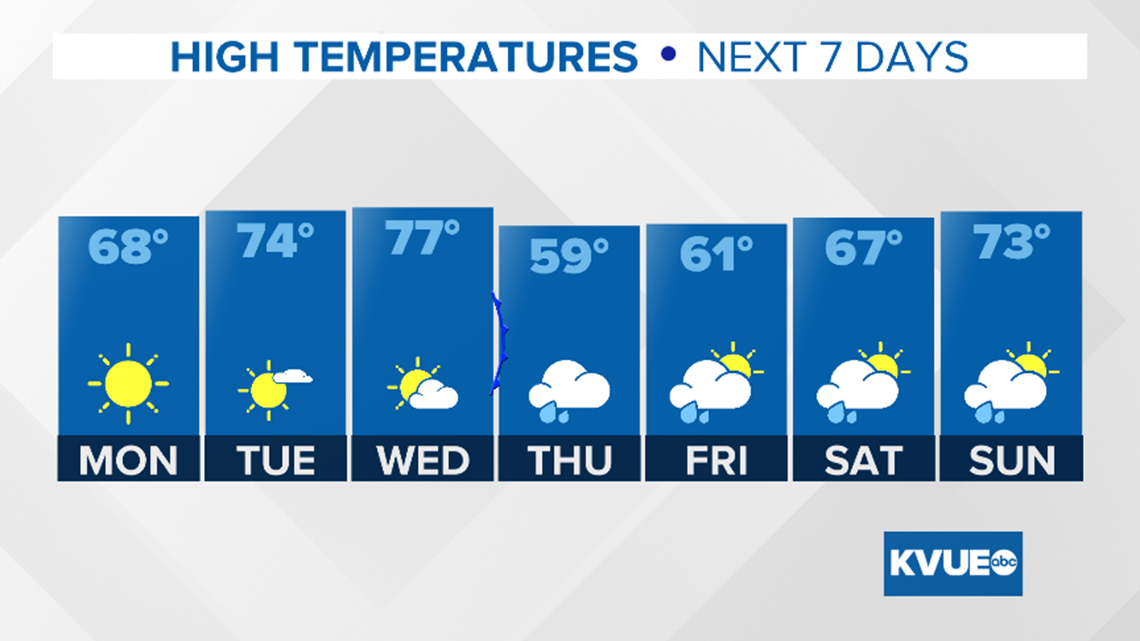 Rain chances will return starting on Thursday with a 40% chance of showers, especially for the afternoon and Thursday night. Beyond that, models are not in great agreement, but for now we'll keep at least isolated shower chances in the forecast through the weekend as temperatures again trend warmer.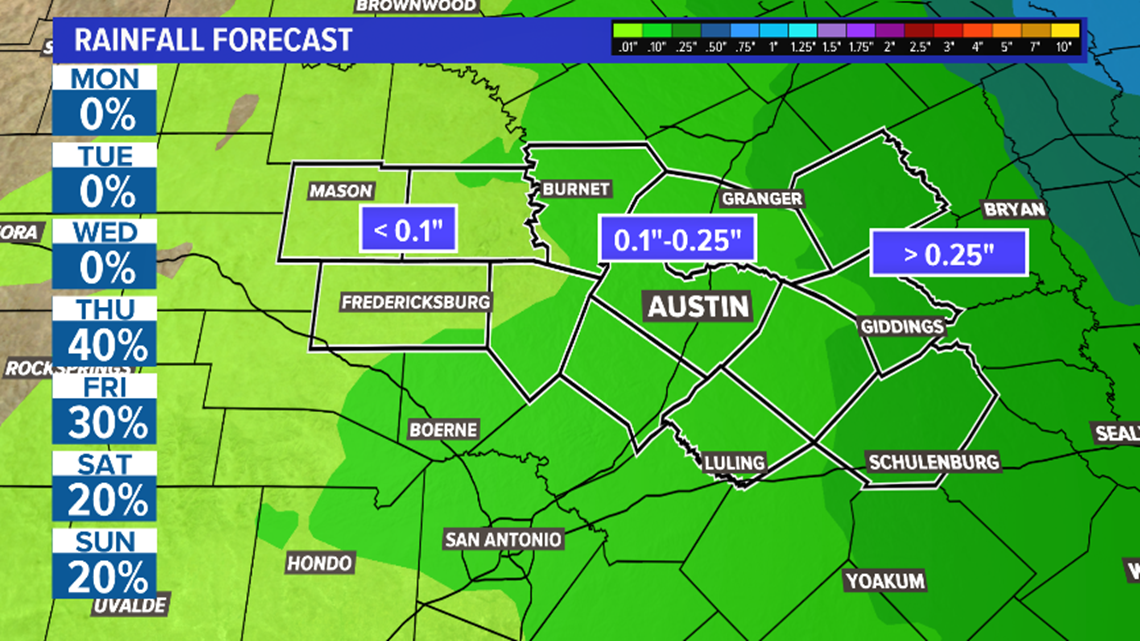 The KVUE Storm Team will continue to watch this developing forecast. In the meantime, the extended forecast can be found below: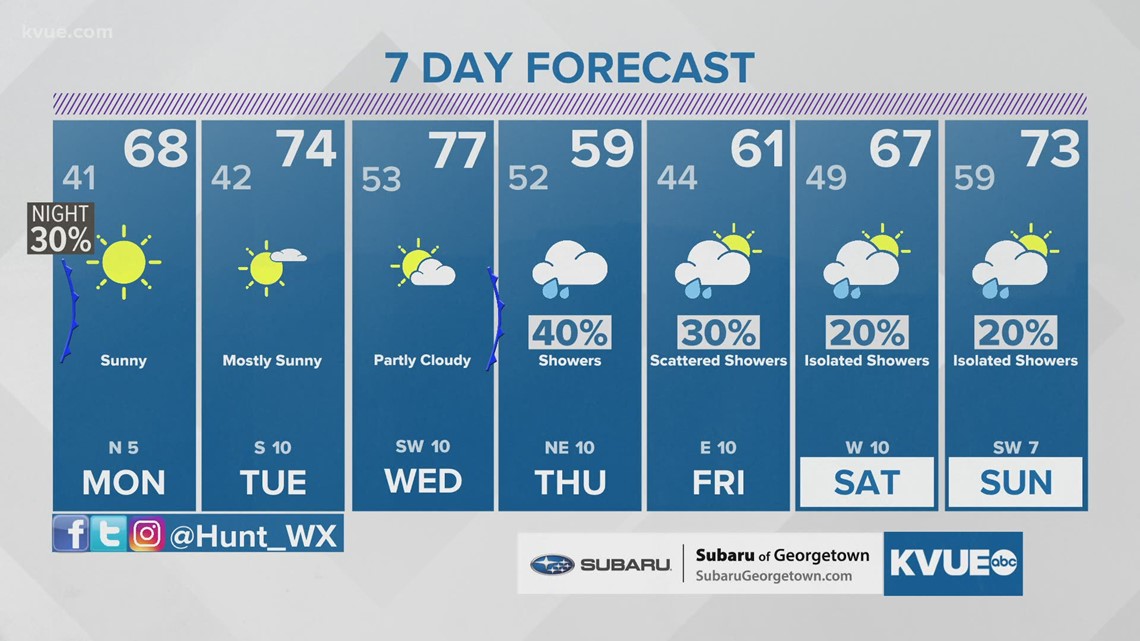 PHOTOS: A look at your photos as winter weather hits Central Texas