AUSTIN, Texas — Comet Leonard is said to be the brightest and best comet of 2021. So, how can you watch from Austin, Texas?
We broke it down for you.
How do you catch a glimpse of Comet Leonard?
You'll need binoculars or a telescope! Comet Leonard has been visible during the month of December in the morning sky. Look toward the southwest horizon an hour to 30 minutes before sunrise. As it makes its journey toward the sun, it passes by Earth and then Venus.
On Sunday, Dec. 12, it'll be the closest to Earth at just over 21 million miles away. It'll then trek toward Venus and get much closer to the planet at 2.6 million miles.
Then on Tuesday, Dec. 14, it'll be visible in the night sky. At this time look toward the southwest horizon just after sunset.
The best time for viewing will be Dec. 12. Be sure to find a dark sky with little to no light pollution. While this comet is referred to as an ultrafast comet, traveling at 158,084 mph relative to Earth, it will not look like a shooting star. Instead, it'll appear more like a fuzzy star.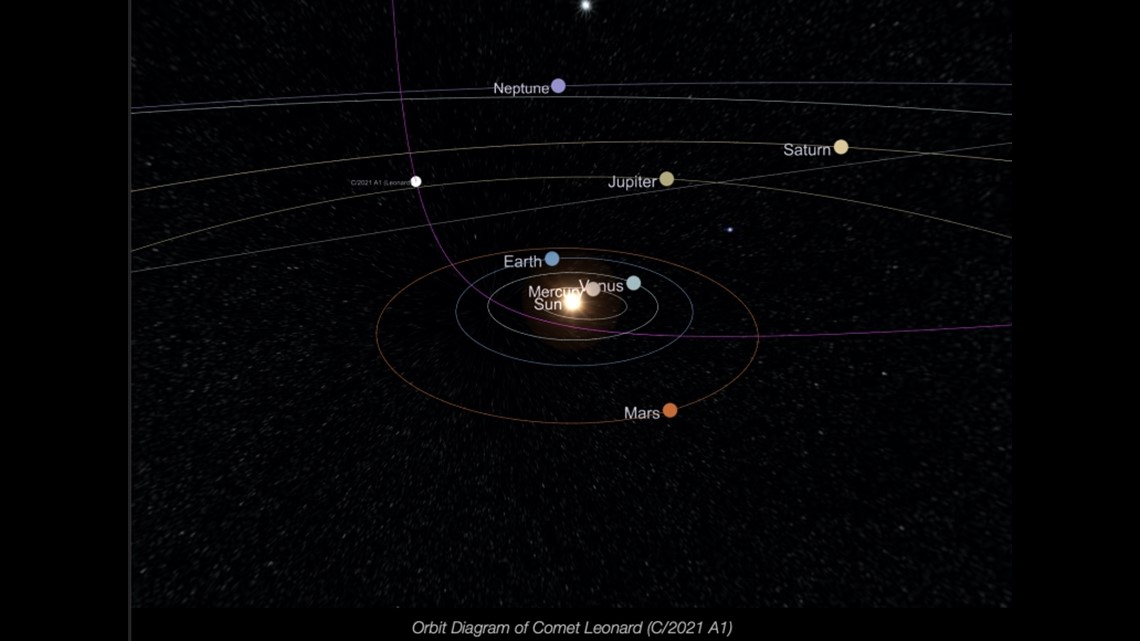 KVUE viewer Whit Siever caught a glimpse of the comet before Sunday. If you get a shot of Comet Leonard, upload directly to the KVUE app in the "Near Me" section.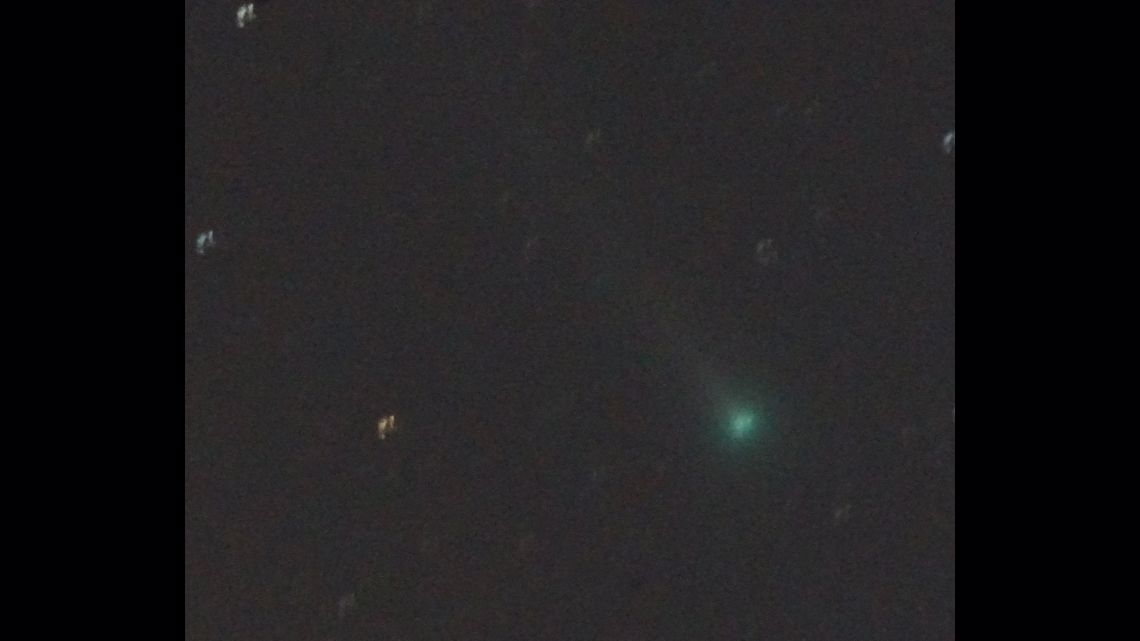 What's the story behind Comet Leonard?
Astronomer Greg Leonard discovered the comet at the beginning of 2021 at the Mount Lemmon Observatory in Tucson, Arizona. A comet is characterized by its tail. According to NASA, comets are balls of frozen gases, rock and dust that orbit the sun. As a comet approaches the sun, it heats up and its dust and gases take the shape of a glowing head with a tail that stretches away from the Sun for millions of miles.
Comet Leonard has been approaching the Sun all year. It is heading to its perihelion, or its closest point to the sun, in its orbit. The comet is projected to reach perihelion on Jan. 3, 2022, according to earthsky.org. This is especially exciting because comets are typically the brightest around perihelion.