AUSTIN, Texas — We've had yet another hard freeze Saturday night into early Sunday morning, and as such, the Hard Freeze Warning is still in effect until 10 a.m.
This means residents need to continue the hard freeze precautions, including dripping the indoor faucets through Christmas morning.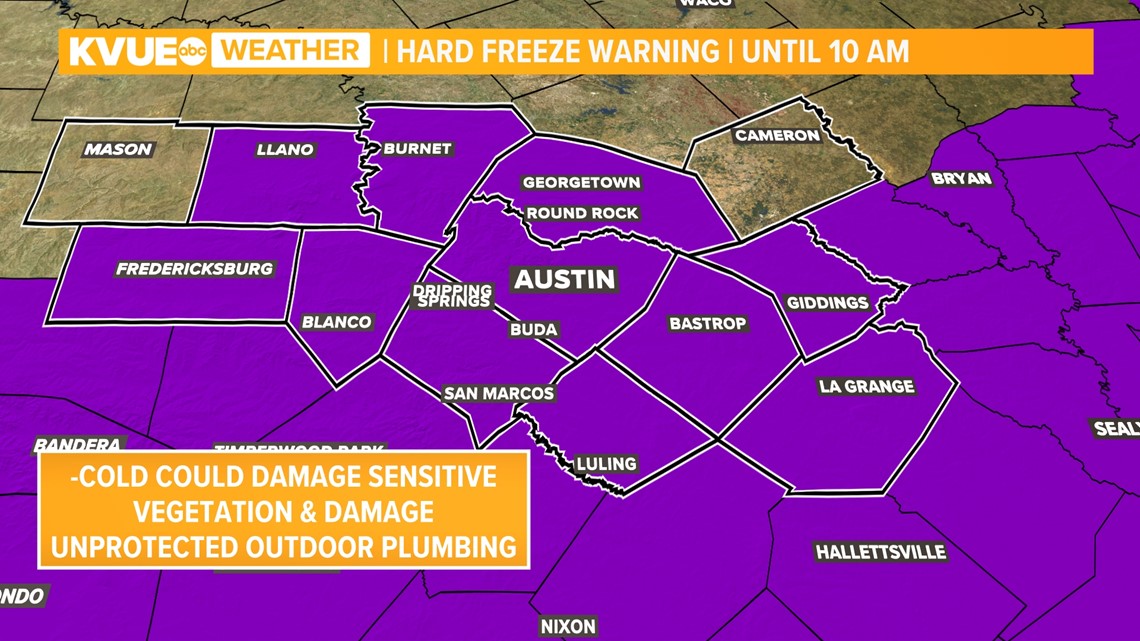 Let's go over the latest on the forecast, and look ahead to the return of warmer weather.
Christmas afternoon will quickly warm well above freezing with highs in the mid to upper 40s or even 50 under a mostly sunny sky.
This will feel nice compared to our recent weather!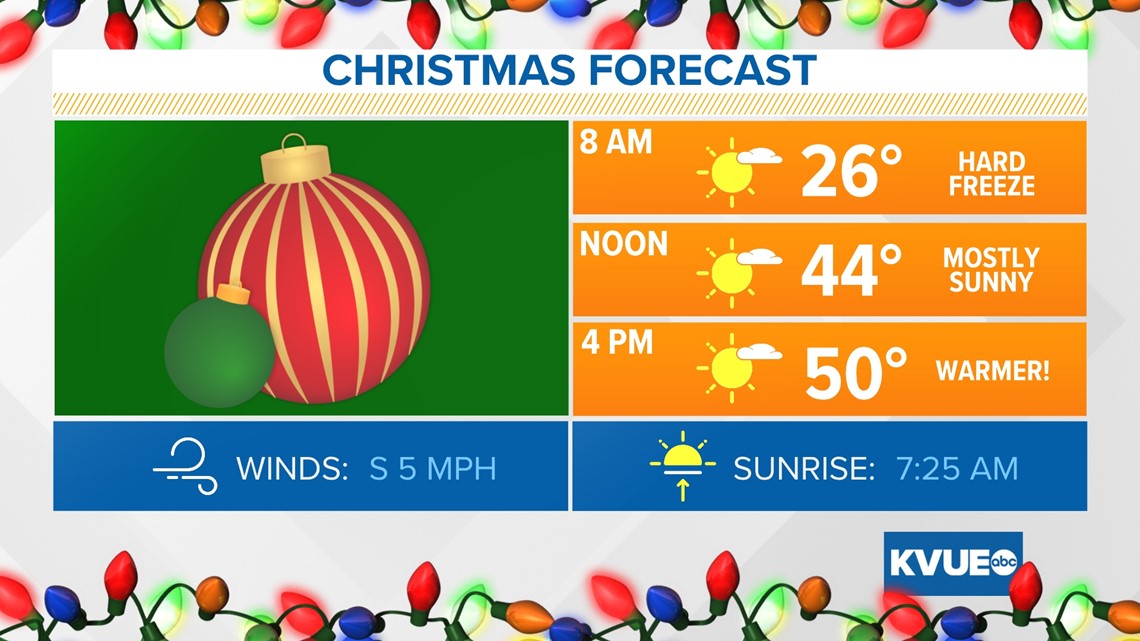 Mornings will still be chilly, even with some light freezes early next week, especially Monday, but Christmas morning should be the last morning where we need to take our hard freeze precautions.
Afternoon highs trend much warmer by the middle of next week with low 70s now back in our forecast! However, we are tracking a weak system that could bring in a few isolated rain chances for Thursday and Friday before partly cloudy skies for New Year's Eve with lower 70s.
These next seven days, when compared to the last few we've had, is Texas winter in a nutshell, so the KVUE Storm Team will continue to monitor this developing forecast.
In the meantime, the extended forecast can be found below: