TEXAS, USA — Editor's note: This blog is no longer updating. For the latest, click here.
Monday brought a pleasant start to the workweek after overnight storms, but we're still tracking a busy weather week ahead with two additional systems on the way.
A warm front brought in the clouds, high humidity and warm weather. Early fog will lift late Tuesday morning with a mostly cloudy sky the rest of the day. The warm front is also keeping scattered rain chances in the mix through the day Tuesday.
Next cold front arrives mid-week with more rain and storms
Rain chances increase Wednesday and Thursday due to our second front of the week. As a result, a Flash Flood Watch will be in effect for Williamson, Travis and Hays counties in addition to areas out west. It will be in effect Wednesday morning through Thursday evening.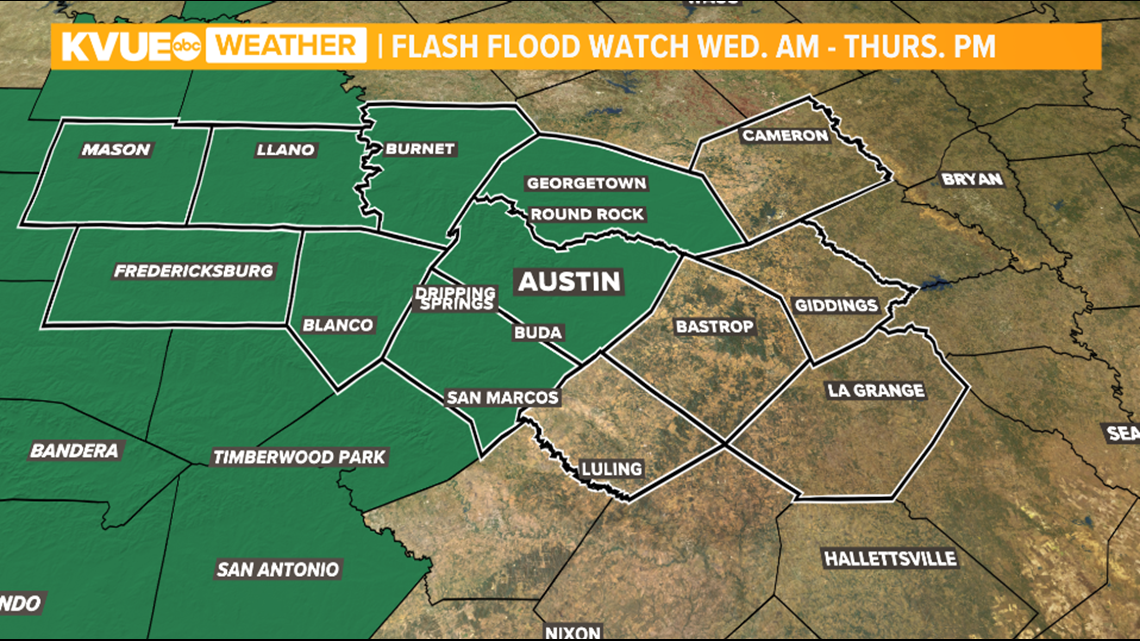 The potential for heavy rainfall in this timeframe could also be enhanced by an influx of Pacific moisture from Tropical Storm Pamela that is expected to make landfall in western Mexico. An additional two to five inches of rain will be possible with isolated higher amounts.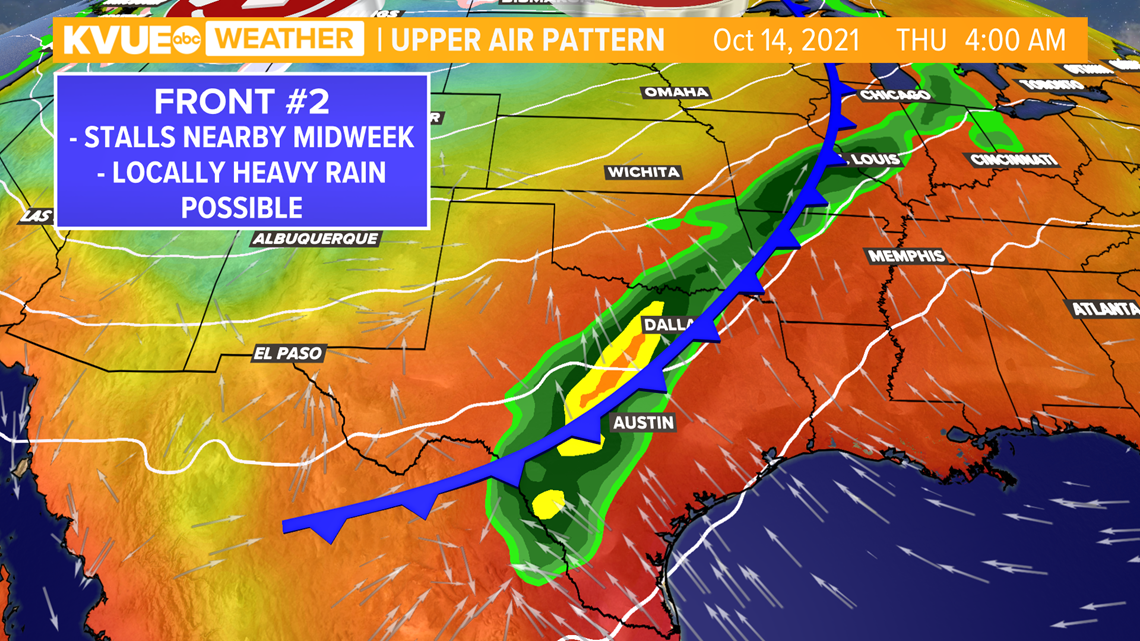 We're now looking at the potential for two to four inches of rainfall for the Interstate 35 corridor and Hill Country over the next seven days. Lower totals of one to two inches will be possible southeast of Austin. This means we will have to be on the lookout for some potential flooding for the second half of next week.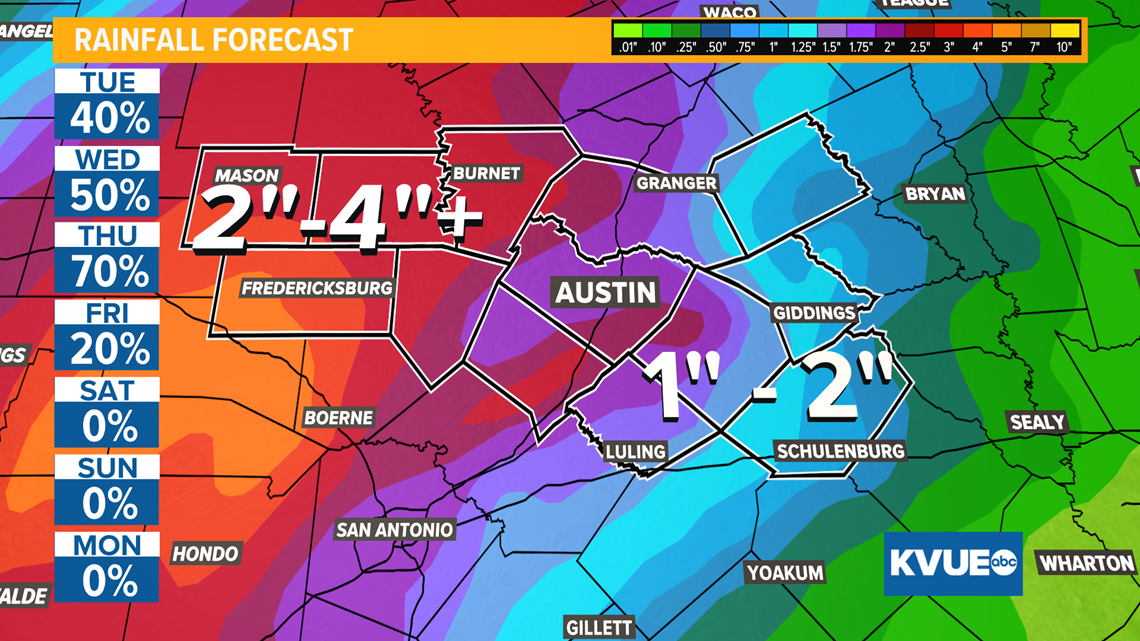 Another cold front arrives Friday with cooler weather
Another cold front moves through Friday and brings our first true taste of fall for next weekend! This means a huge cooldown with highs dropping to the 70s and morning lows in the 40s and 50s.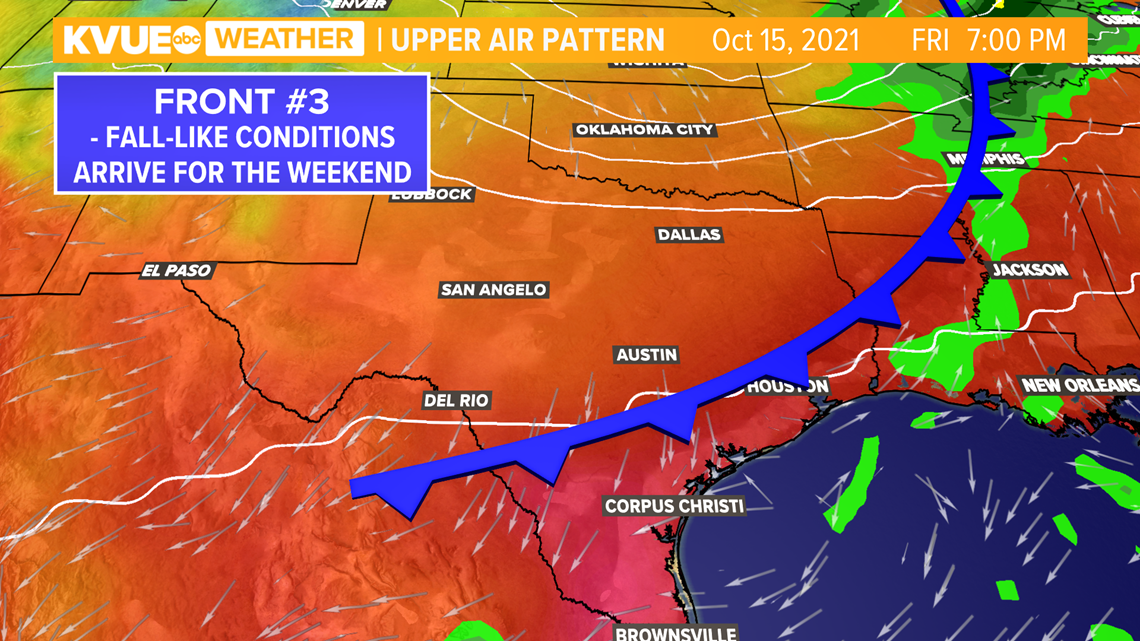 A strong northerly breeze also brings drier air to Central Texas, so overall we're expecting a sunny and cool weekend that finally feels like actual fall.
The KVUE Storm Team will continue to closely monitor this developing forecast.
In the meantime, the extended forecast can be found below: