AUSTIN, Texas — Temperatures across Central Texas will resemble a rollercoaster this week: full of ups and downs. The week started on a seasonal note but a warming trend has started and will continue for the majority of the workweek.
In fact, by Wednesday and Thursday, we have afternoon highs back in the 70s. Recent forecast models have started trending even warmer for Thursday with some locations approaching the mid-80s. This means we could see some temperature records challenged or even broken for Thursday afternoon.
The first of two cold fronts this week will move through late Thursday night and Friday morning. The latest models have really backed off on the rain chances with this system, so, for now, we'll mention just a 10% shower chance late Thursday and early Friday.
Behind the front, it looks like highs will be in the 60s for Friday and Saturday afternoon.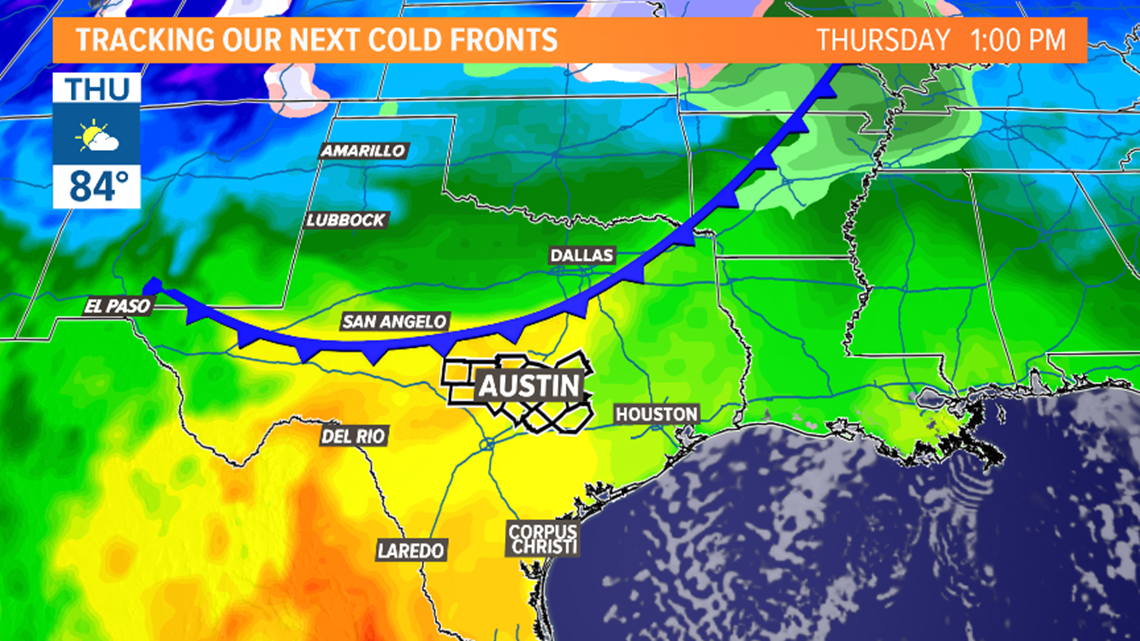 A better chance for some much more substantial cold air for this upcoming Sunday arrives with the passage of a second front. The front is expected to pass through Central Texas Saturday into Sunday. The current forecast calls for highs closer to seasonal averages to close out the weekend, but this part of the forecast is still subject to change.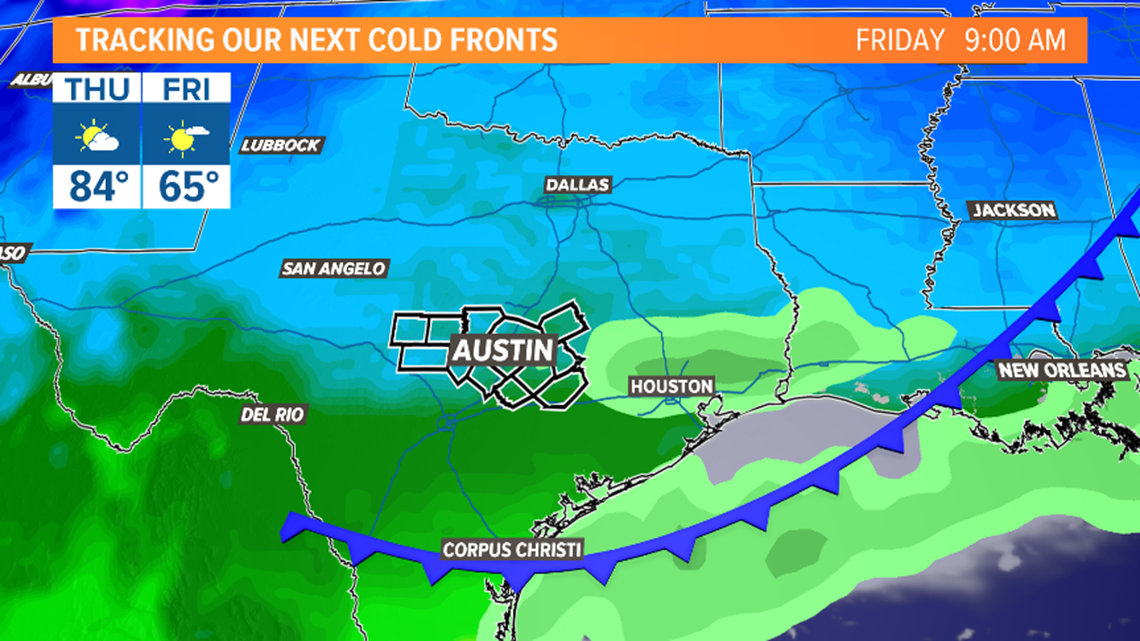 The bottom line is that it looks like the door will at least be open for a pretty good cool down Sunday into early next week. The six- to 10-day temperature outlook from the Climate Prediction Center suggests that cooler-than-average temperatures are likely for Central Texas next week.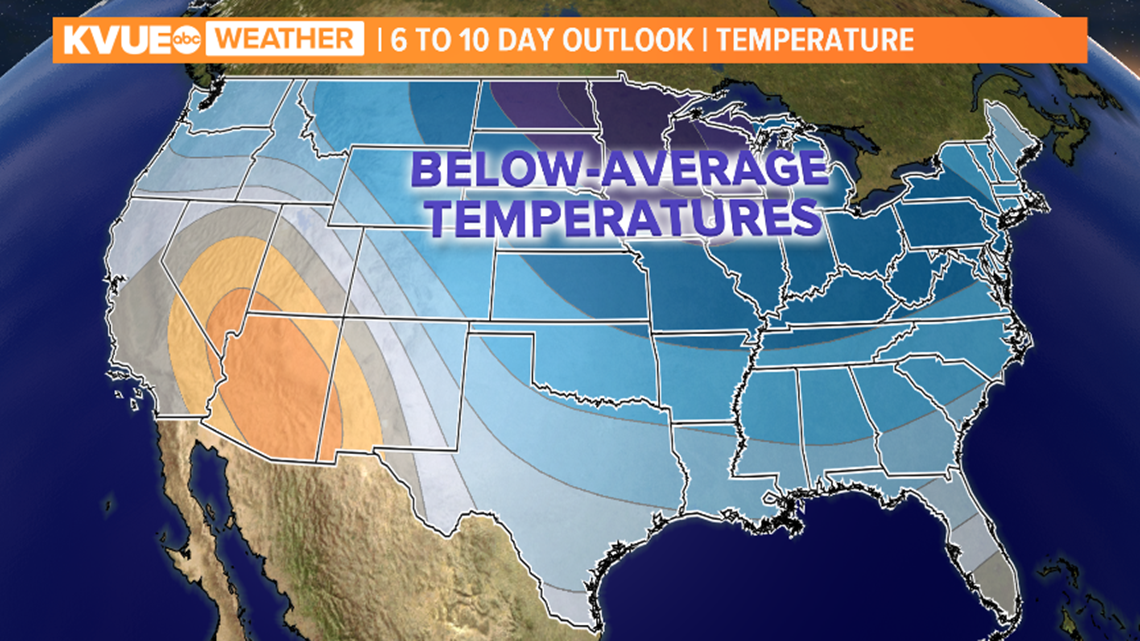 The KVUE Storm Team will continue to watch this developing forecast. In the meantime, the extended forecast can be found below: