AUSTIN, Texas — Spring is a transitional season for a majority of U.S. regions. Here in Central Texas, it includes everything from pulses of leftover arctic air, days over 90 degrees, severe storms and, most recently, extreme drought.
Meteorological spring began on March 1and extends through May. March through May is the portion of the year when Texas experiences its most active weather – and this spring, severe weather could be even more active.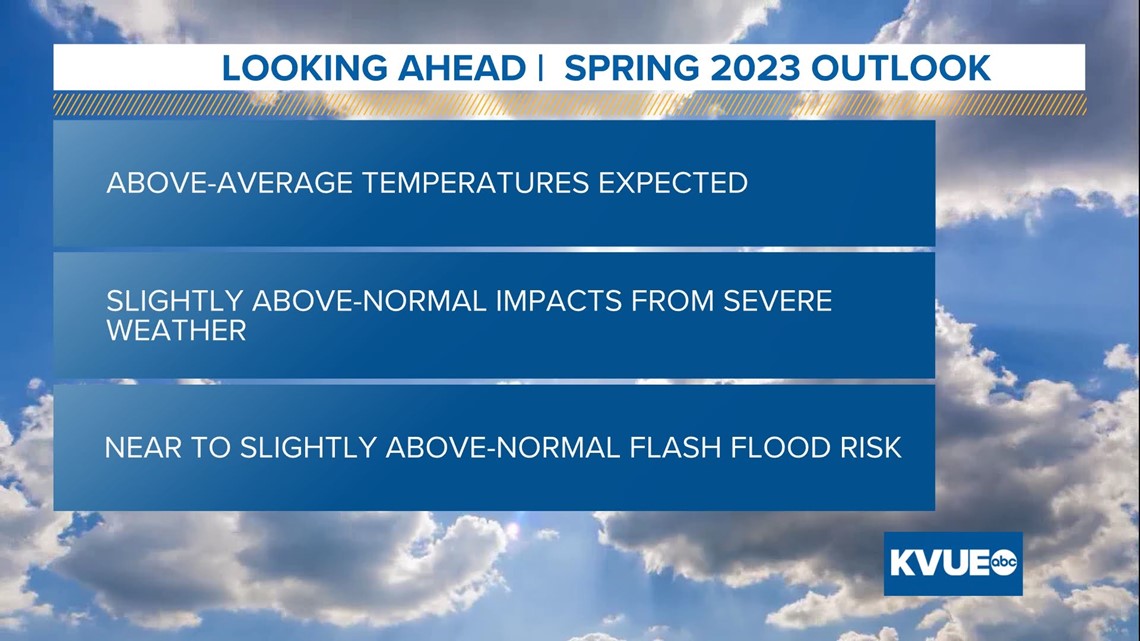 On top of the above-average severe weather, the National Weather Service Office of San Antonio and Austin is predicting a greater flash flood risk and above-average temperatures through the 2023 spring season.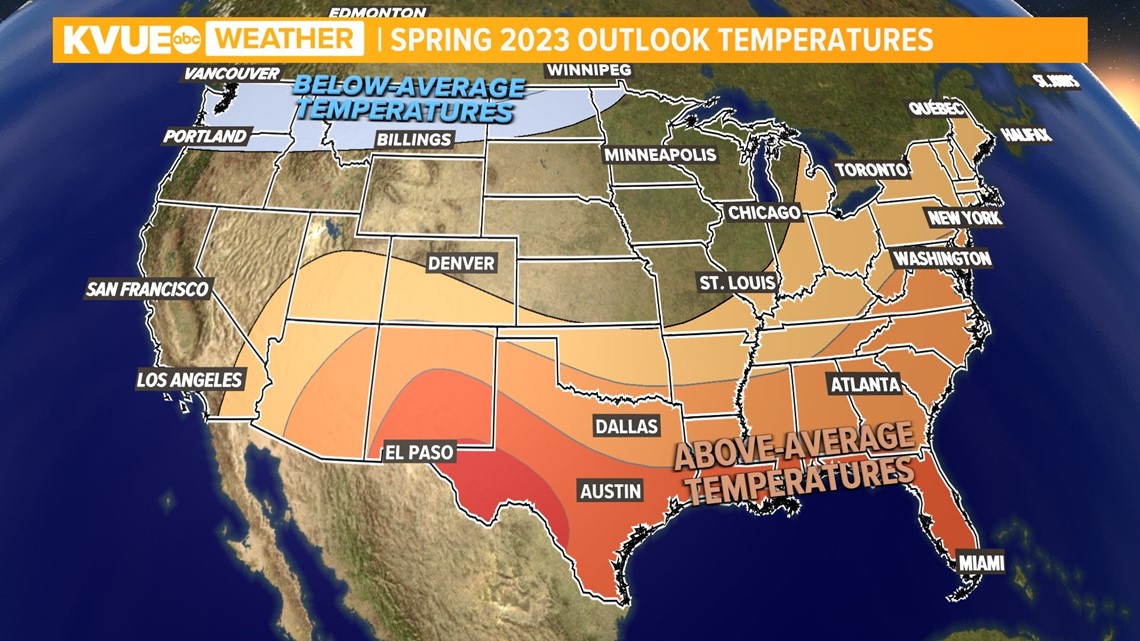 The most confident portion of the forecast is above-average temperatures. The National Weather Service puts Central Texas in the 50% to 60% chance of above-average temperatures occurring through May, and southwestern Texas enters very high confidence, within the 60% to 70% range.
There are changes we can anticipate this spring season due to a shift in a major global weather driver called ENSO (El Niño Southern Oscillation), the driving force behind El Niño and La Niña, which have a big impact on U.S. weather season to season. One of those anticipated changes is warmer temperatures.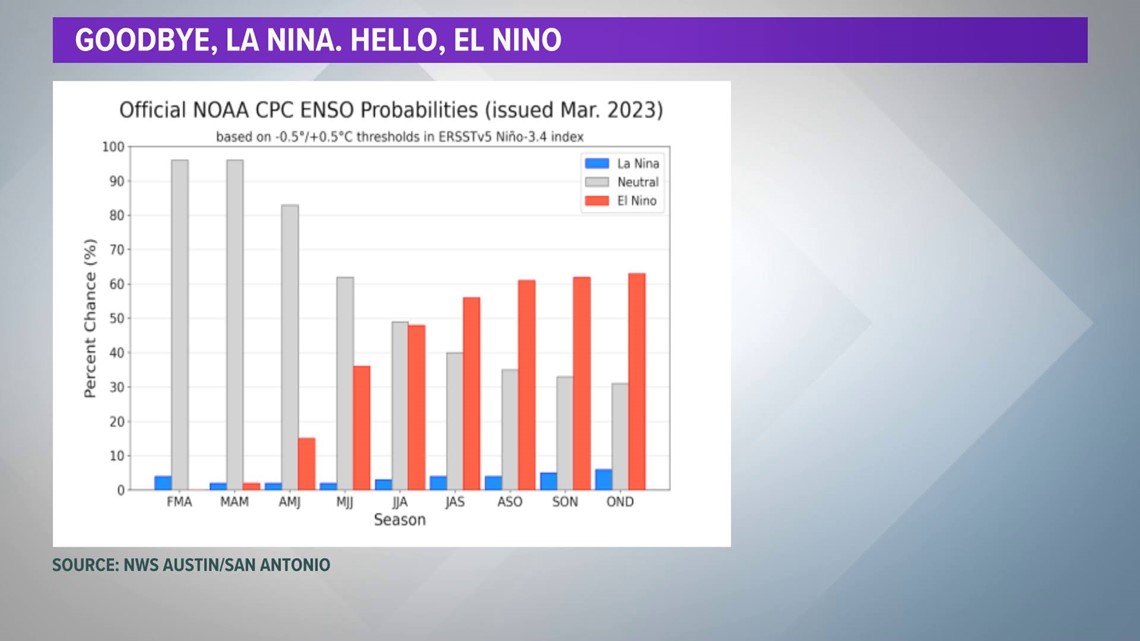 Throughout the next several months, the ENSO weather pattern will not be El Niño or La Niña – it will be in a neutral phase. In general, this can cause above-average temperatures to favor the southern half of the U.S. This gives the National Weather Service better confidence in an already warm forecast for the upcoming spring.
More above-average temperatures would mean more potential energy for storms to feed off and develop. This may be a reason for the above-normal severe weather activity the NWS is forecasting.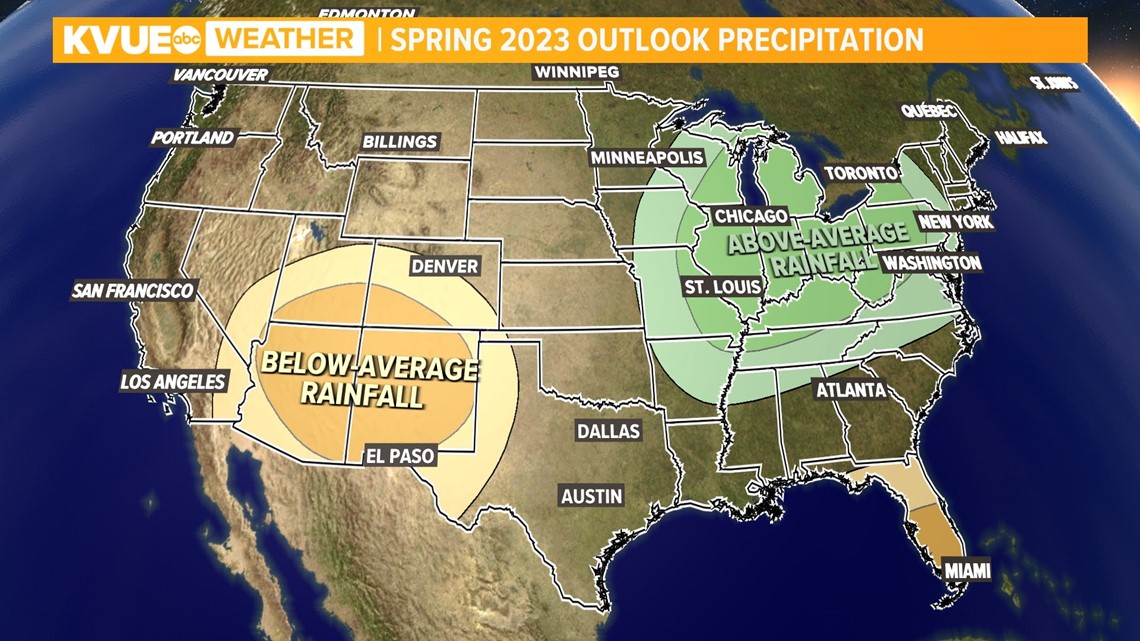 However, overall rainfall is expected to be near average across most of Texas. We are expecting about the same amount of accumulated precipitation as any other year, while the weather systems that bring rainfall could be stronger and produce greater severity of storms.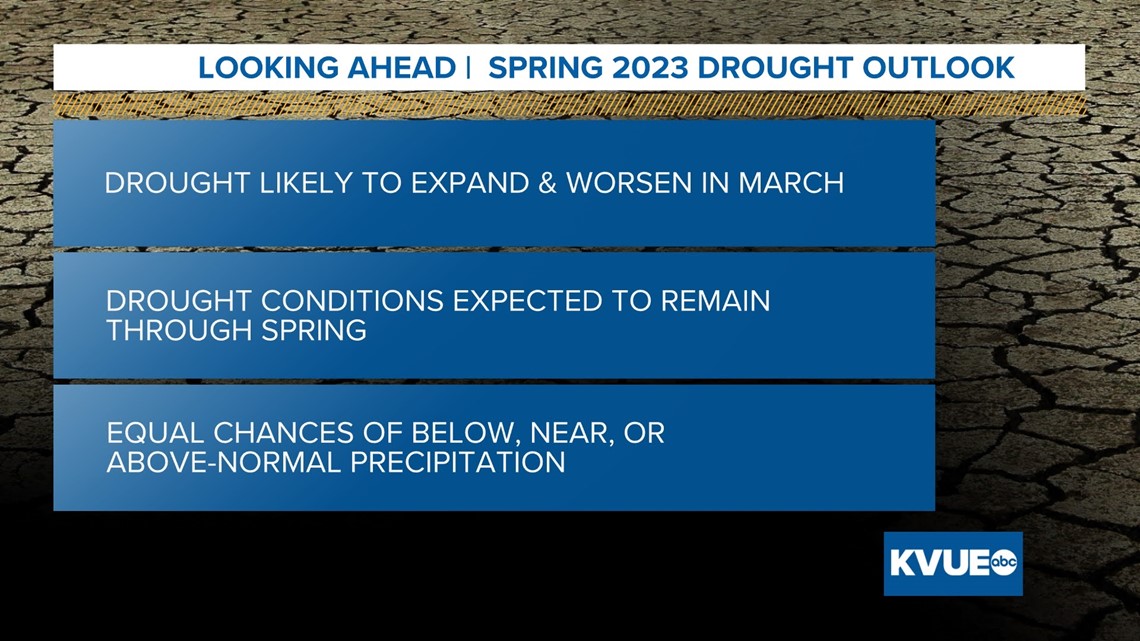 Now onto drought. Central Texas has flirted with exceptional to extreme drought conditions since last spring. Meteorologists are expecting rainfall over the next three months to be average. An average rainy season will not be enough to reverse any large-scale problems.
It's possible drought conditions across small areas could ease up, but this will depend on how consistent rainfall is at any given location throughout the spring – a near-impossible forecast to predict.
Another thing to note about the above-normal severe weather season and ongoing drought is that when you mix heavy rainfall with very dry ground, flash flooding can become an issue, so we will have a greater probability of experiencing flash flooding in the coming months.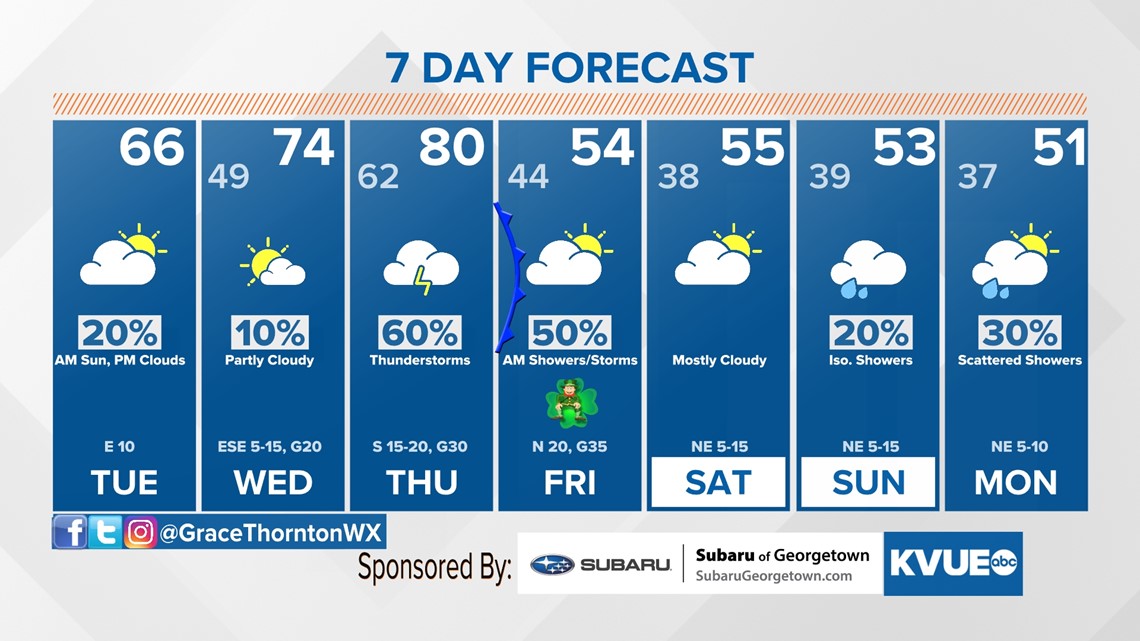 Active weather is already in the forecast this week. Stay tuned to KVUE for details in the coming days.