AUSTIN, Texas — 'Tis the season! No, not Christmas: cedar season.
That's right. One of the peskiest allergens for Central Texans was detected in our daily allergen sample this week, as the season officially kicks off.
On Thursday, 7 gr/m3 was detected in our allergy count. On Friday, the total increased to 47 gr/m3.
While this is still a low amount, it's an important reminder that cedar levels will be on the rise over the coming months.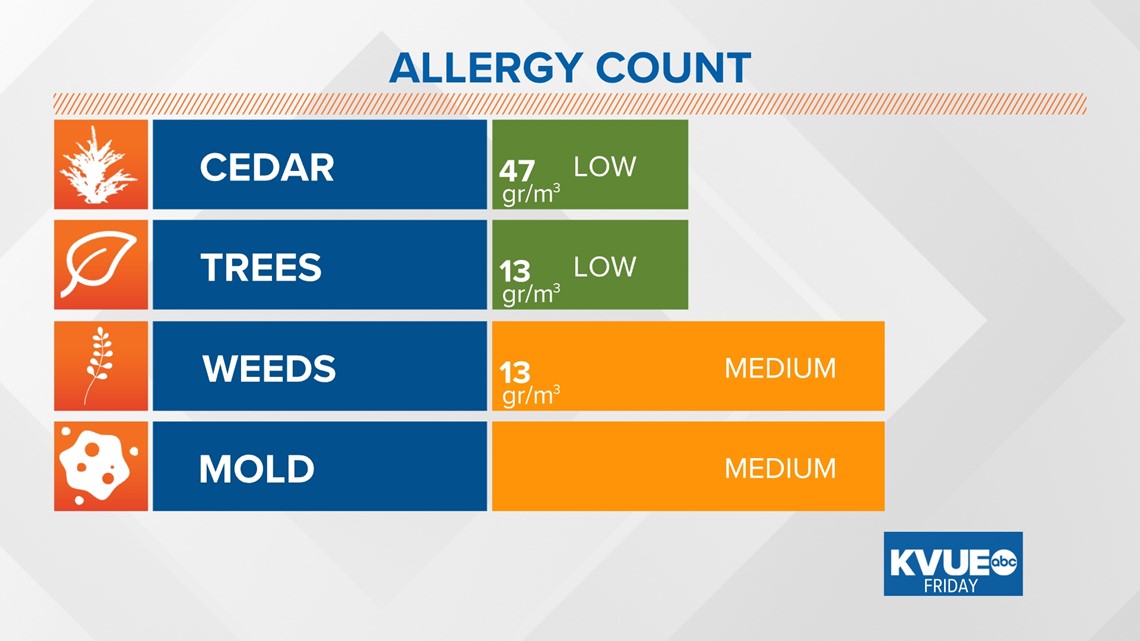 Cedar season typically runs from late November through mid-March. The peak of the season occurs in late December through January.
If it seems like cedar arrived a little earlier than usual this year, it's likely due to the unseasonably cold conditions in Texas recently.
According to the Texas A&M Forest Service, cedar trees release pollen after a cold front. Strong winds behind the front help transport the allergen into Central Texas.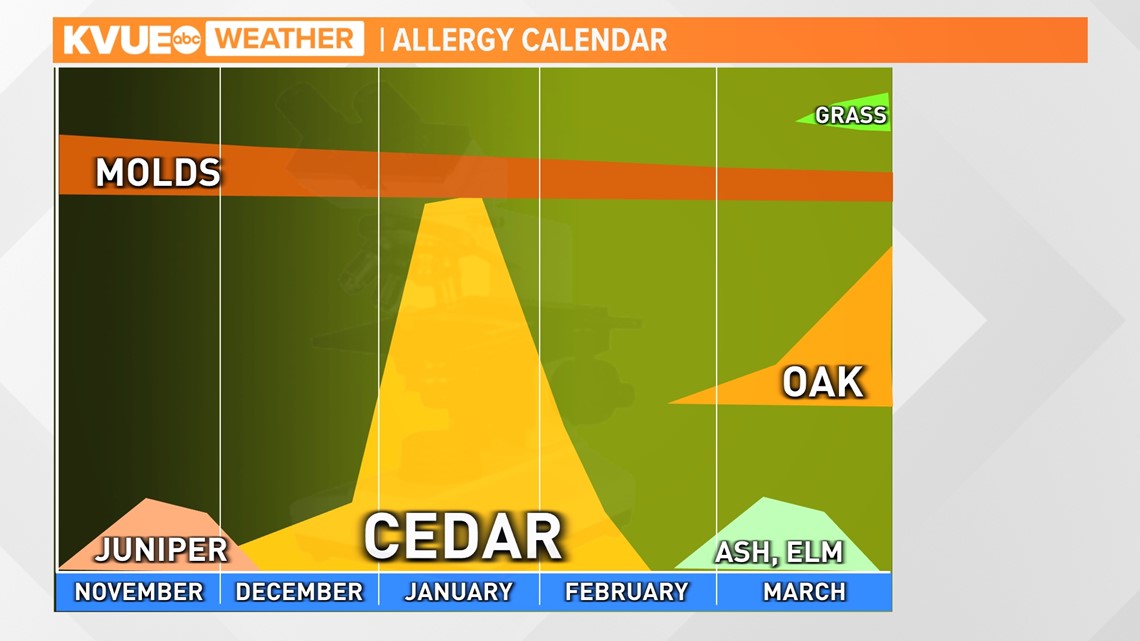 Continue to monitor the forecast with the KVUE Weather Team and pay extra close attention to when strong winds from the north are expected.
You can stay up to date on the allergy count at KVUE.com/Allergy! We're the only local station that conducts our own daily allergy samples each morning.
In the meantime, here is a look at your extended forecast: