AUSTIN, Texas — **This blog is no longer being updated. CLICK HERE for the latest forecast.**
Cedar season typically starts in early December and lasts through mid-February. The peek of the cedar season is usually the second week of January.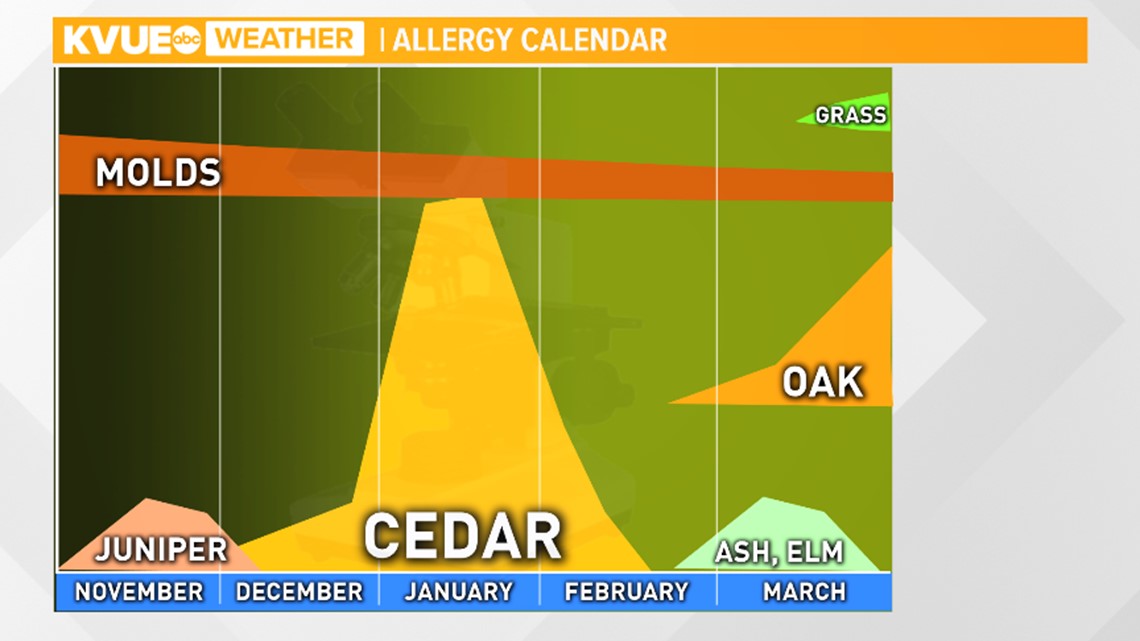 Although wind speeds are lighter Saturday, the winds on Friday kept pollen levels elevated. Dry weather and higher wind speeds typically shake up mountain cedar trees and this will release more pollen. Higher counts were recorded Friday and Saturday morning.