AUSTIN, Texas — Editor's note: This blog is no longer updating. For the latest, click here.
It's been a great weekend here in Central Texas, but rain chances and cooler temperatures are on the way for the upcoming week. Clouds will increase across Central Texas tonight as humidity levels continue to increase. A bit of patchy fog will be possible Monday morning.
The afternoon will gradually clear, and will still be quite warm with highs in the mid to upper 80s just ahead of our next cold front. The front will move through Monday evening, and will bring with it a chance for scattered showers and storms, especially across the Hill Country for the late afternoon and evening.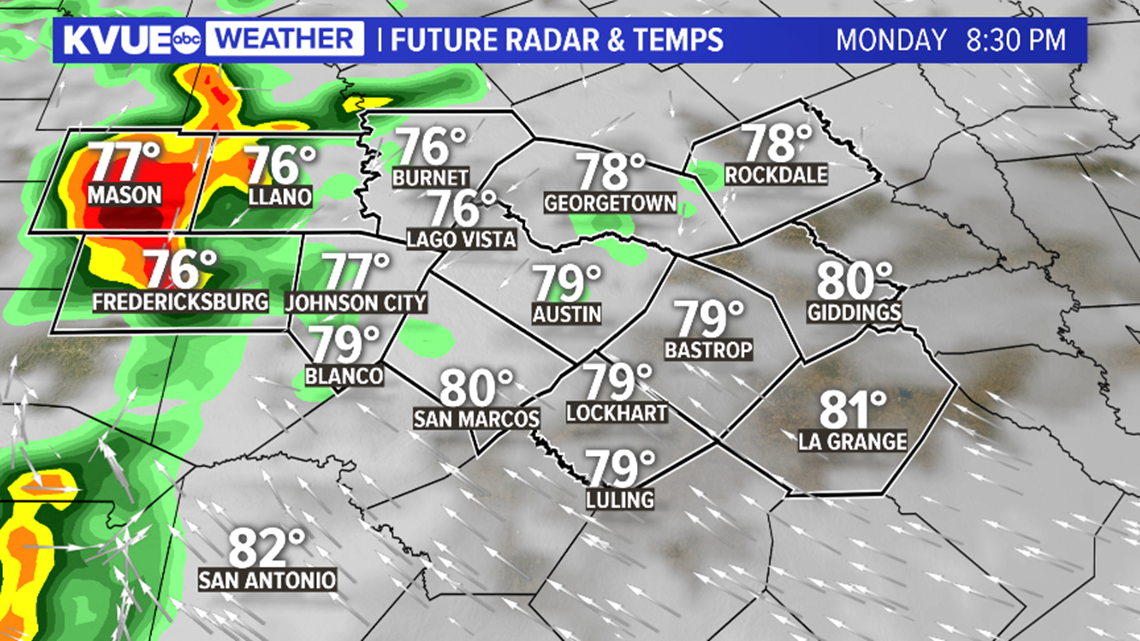 If storms develop, they could become strong to severe with large hail and gusty winds. The SPC includes the western portions of the KVUE area in the "marginal" – level 1 of 5 – risk for severe storms.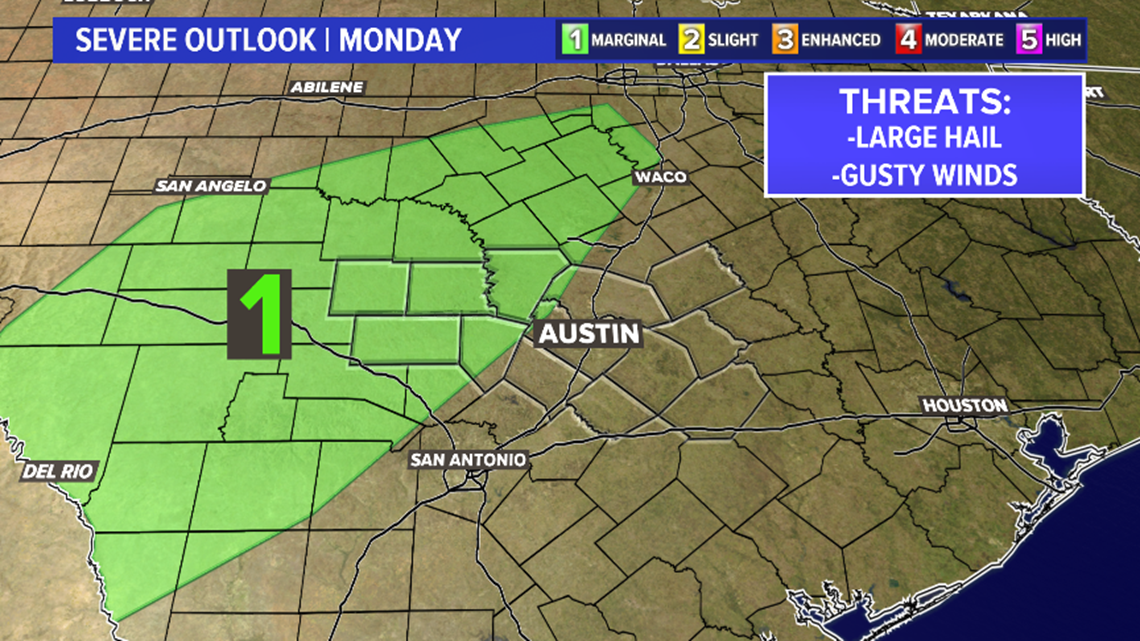 On the backside of the cold front, temperatures will be noticeably cooler for the rest of the week with highs dropping to the 70s. Daily isolated to scattered shower and storm chances will continue for the rest of the workweek. Another cold front could move through on Friday with a more organized chance for rain and storms. This second system will keep temperatures cooler than average into next weekend.
Rainfall totals between a half-inch and an inch-and-a-half will be possible across Central Texas over the next seven days.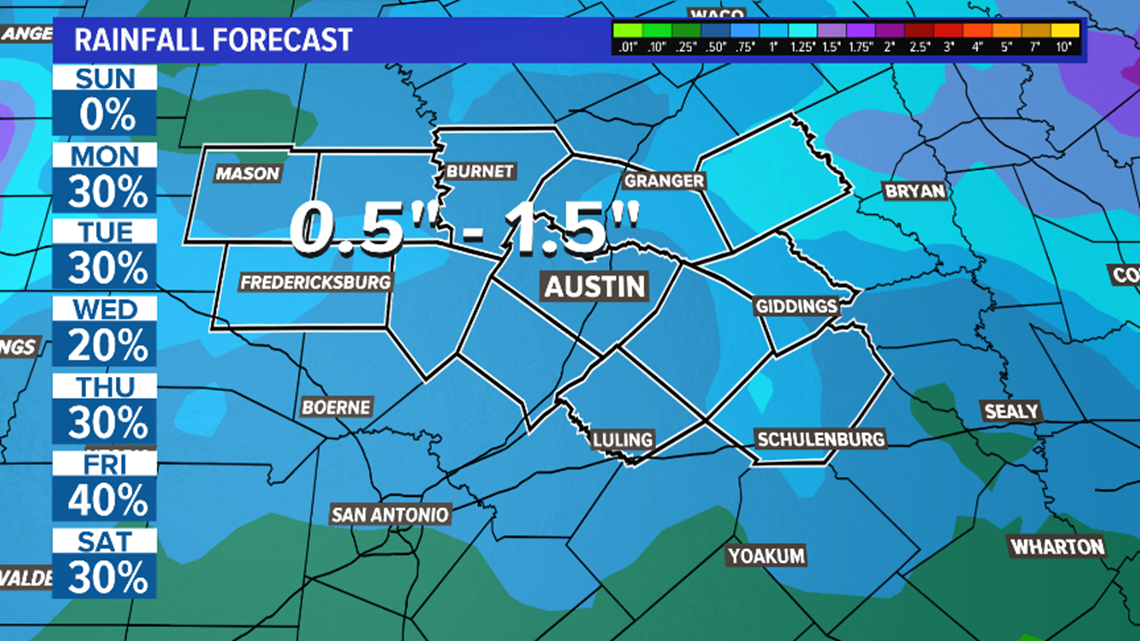 The KVUE Storm Team will continue to monitor this developing forecast.
In the meantime, the extended forecast can be found below: