AUSTIN, Texas — Editor's note: This weather blog is no longer being updated. Click here for the latest forecast.
We have good news: the Winter Weather Advisory has officially been canceled for all of Central Texas. Temperatures warmed above freezing early this evening for many areas, and elevated roads have had an opportunity to improve.
Overall, tonight should be a much drier and less eventful night as drier air works in from the west. With that being said, we're not completely out of the woods just yet. Temperatures will drop back below freezing tonight, meaning any lingering moisture could refreeze on elevated roads.
Fortunately, there has been an extended window this evening for leftover water to evaporate. So roads tonight should be much improved, but slick spots are still fair game on bridges and overpasses so please continue to be mindful and drive carefully.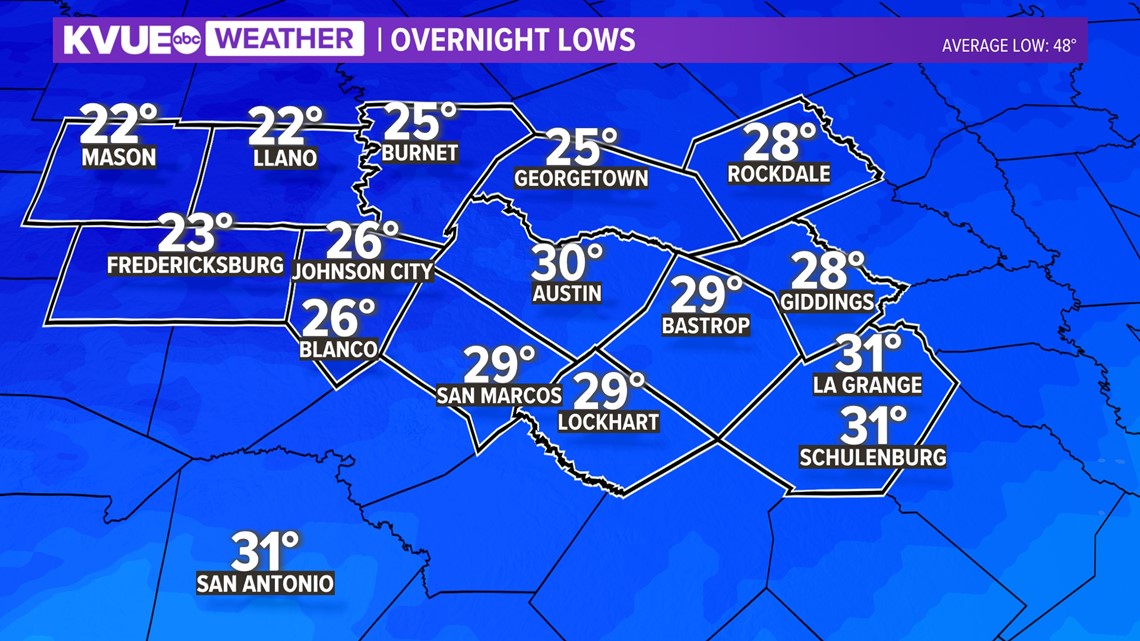 We're also tracking a low end chance for some additional light freezing rain Friday morning, mainly for areas southeast of Austin. Another surge of moisture could bring some light precipitation to places like Fayette County, but any additional freezing rain likely stays southeast of the Austin metro.
Any additional icing would be light and on bridges and overpasses. Again, even for the metro and Hill Country, there could be slick spots from refreezing moisture, so drive carefully Friday morning.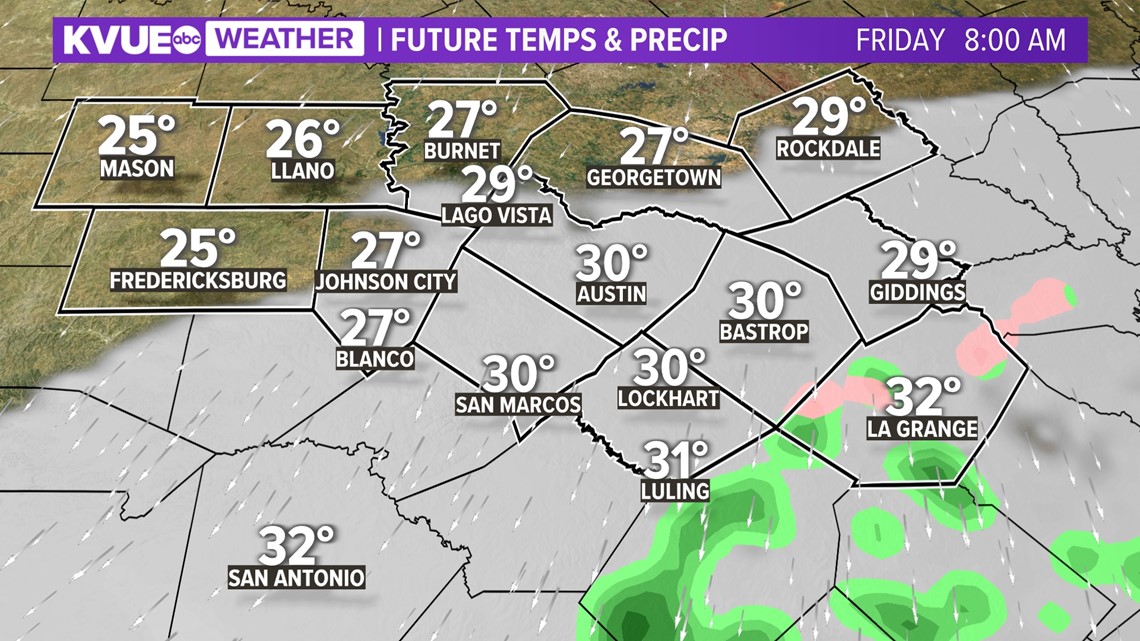 Temperatures warm to near 40 by Friday afternoon with scattered rain showers for the afternoon into the evening. Saturday is now looking wet and pretty miserable with rain likely and afternoon highs only in the low to mid-40s.
This should be just cold rain for the most part, but we can't completely rule out some spotty freezing rain or a sleet pellet or two for the coldest spots across the Hill Country.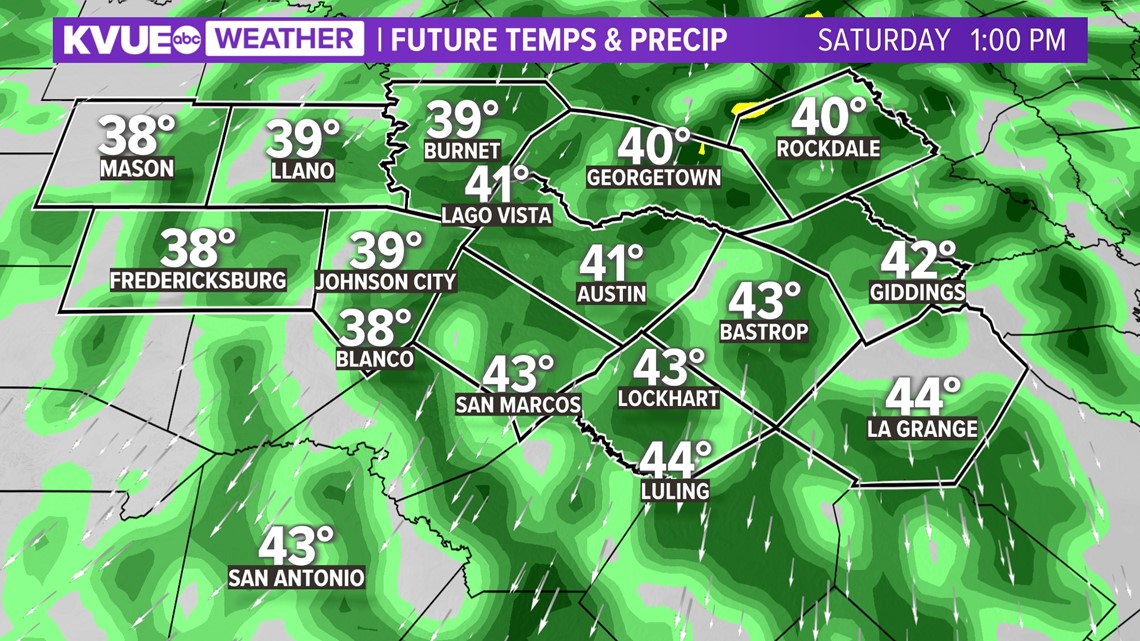 Lingering showers Sunday morning will give way to a drier and warmer afternoon as highs return to the upper 50s. Next week is looking pretty quiet overall and much warmer with afternoon highs in the upper 60s to low 70s by the middle of the week.
The KVUE Storm Team will continue to closely monitor this developing forecast.
In the meantime, the extended forecast can be found below: