AUSTIN, Texas — Saturday will bring our best rain chances since September as an upper-level, low-pressure system pushes through Texas.
We can expect widespread rain and chilly conditions to kick off the weekend. Notice the temperature will be significantly colder, with highs only in the 50s by Saturday afternoon.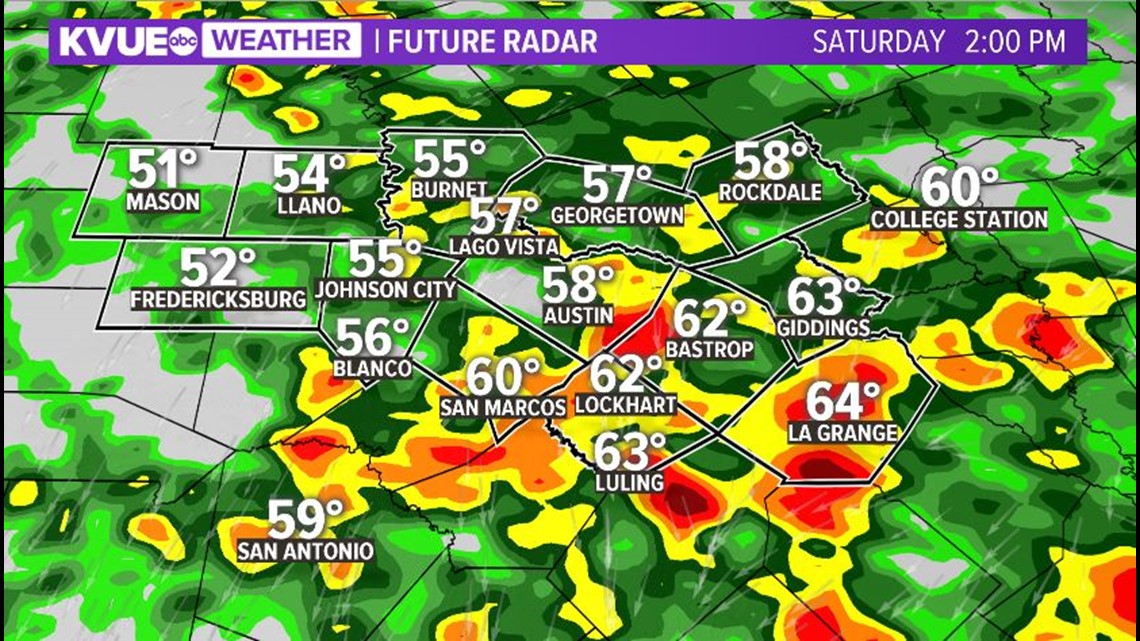 The weekend forecast shows a 90% chance of rain on Saturday, with rain chances beginning to fade by late Saturday. Clouds will decrease Saturday night into Sunday morning, with mostly sunny skies returning for the second half of the weekend.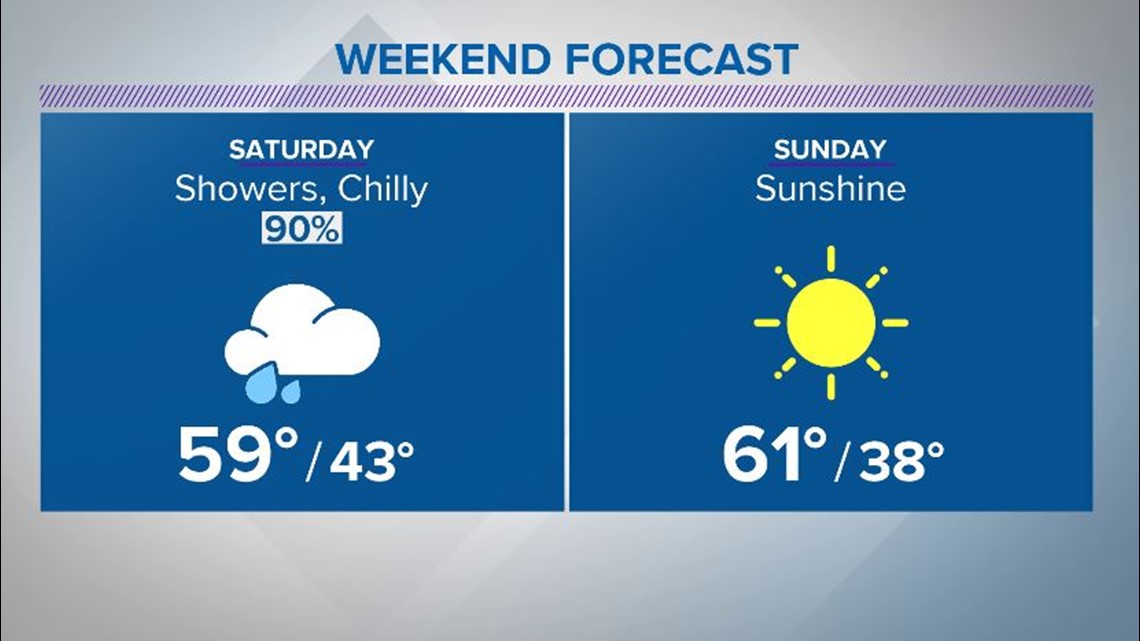 We are in desperate need of rain at this time, with a moderate to an extreme drought in place across Central Texas. Thankfully, this system is forecast to bring up to three inches of rain for areas east of Austin. One inch to two inches of rain will be possible along Interstate 35. Under one inch of rain is expected for the Hill Country through Saturday night.