** A Flood Watch is in effect from 1 p.m. Monday through 1 p.m. Wednesday. Heavy rainfall could lead to flooding of rivers, creeks and low-water crossings.**
"Feast or famine" is often a good way to describe Texas weather. All summer long, we've been dealing with record heat and increasing levels of drought. But a fairly significant pattern change could bring several inches of rainfall to Central Texas.
Heavy rain and flooding possible
A complex setup this week could bring several days of heavy rain to Central Texas, especially around Tuesday and Wednesday.
One factor for increasing rain chances will be another surge of tropical moisture. A weak system leaving the Bay of Campeche and entering the Rio Grande Valley will help transport very humid, tropical air into Central Texas.
As tropical moisture streams into Central Texas, a couple of upper-level disturbances with monsoonal moisture also swing in from the west and northwest. This combination of ingredients will create several days with heavy rainfall potential.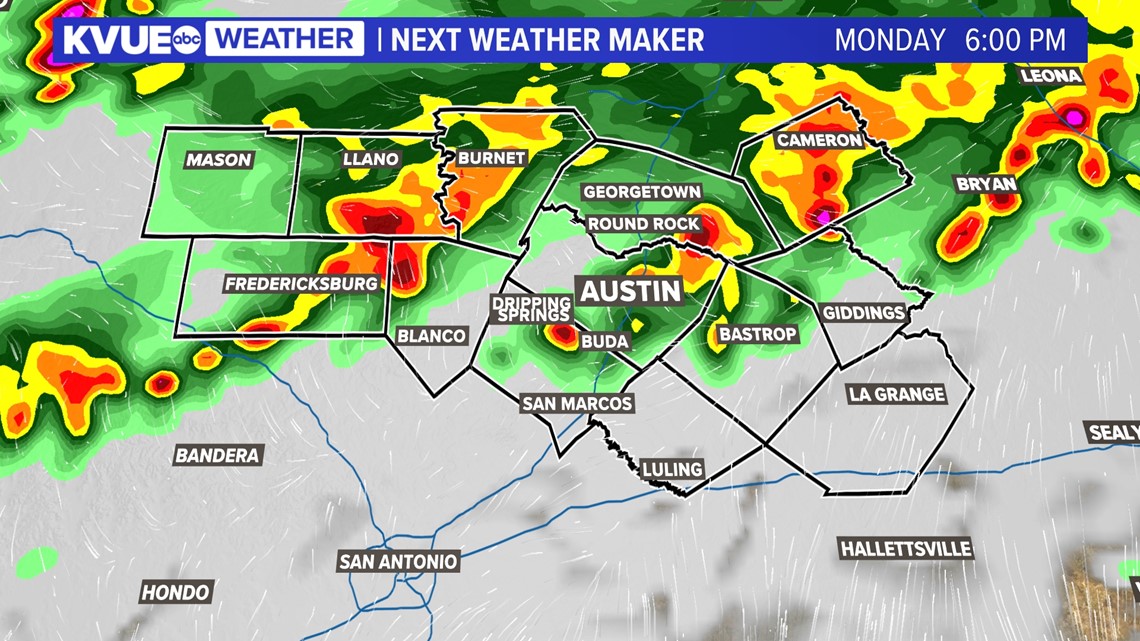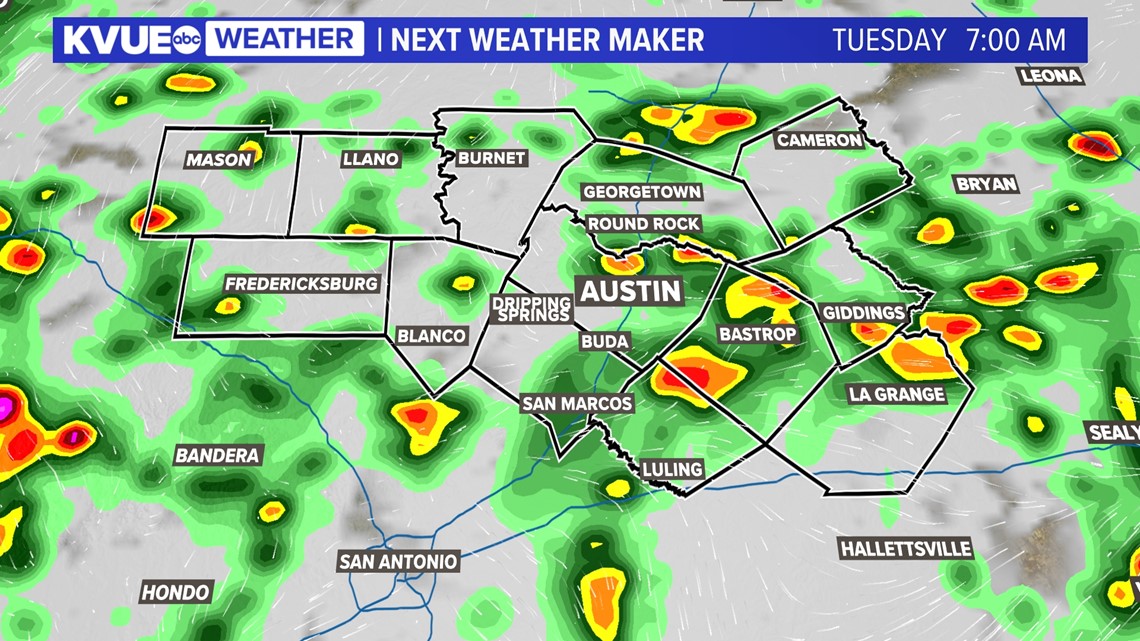 The latest projections show potential for a widespread 2.5 to 3 inches of rainfall. Totals up to 4 inches could also be fairly widespread along and west of the Interstate 35 corridor, with pockets of higher amounts for localized spots over the course of the next seven days.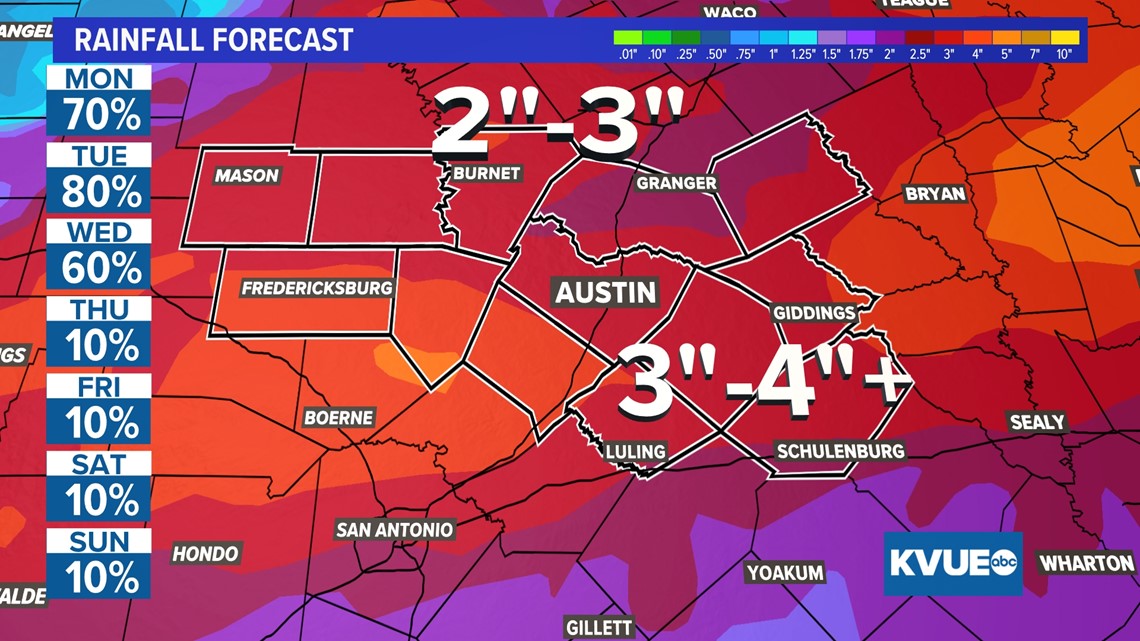 We know how badly we need the rain, but we'll have to keep an eye on the potential for some flooding around Tuesday and Wednesday especially.
The KVUE Weather Team will continue to closely monitor this developing forecast.
In the meantime, the extended forecast can be found below: