AUSTIN, Texas — ***THIS BLOG IS NO LONGER BEING UPDATE, FOR THE LATEST, CLICK HERE***
A strong cold front will push in on Wednesday, with showers and thunderstorms. Heavy rainfall and a few strong storms will be possible. Highs will struggle to reach the 50s in many locations on Wednesday with a breezy north wind at 10 mph to 20 mph.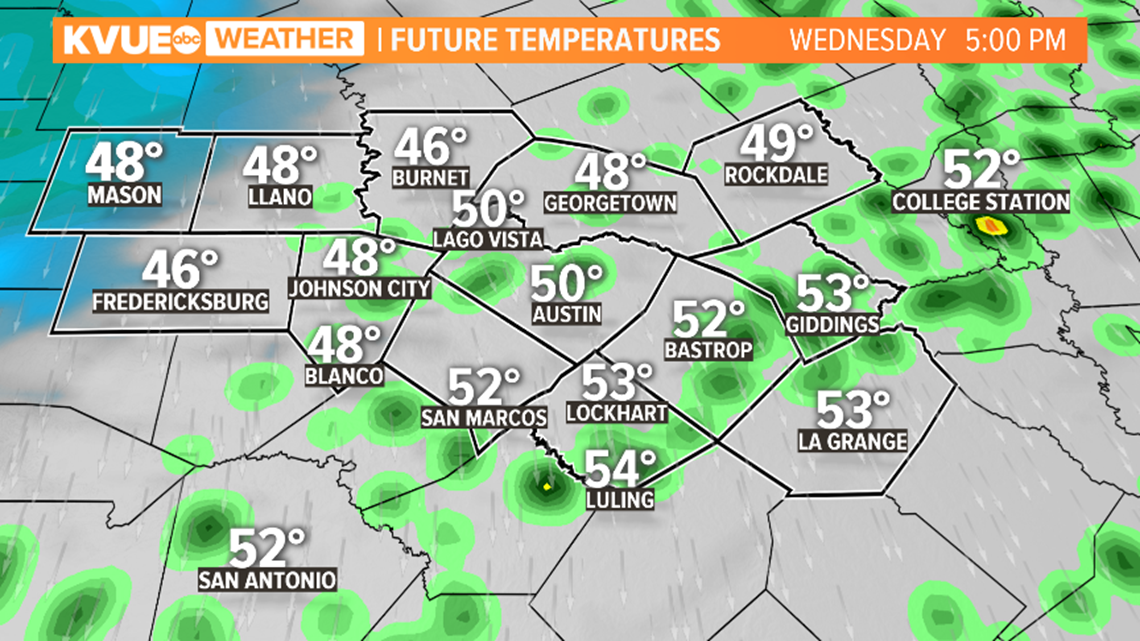 Rain chances will come to an end by midnight with clearing through Thursday morning. Rainfall amounts will range from a trace to half an inch.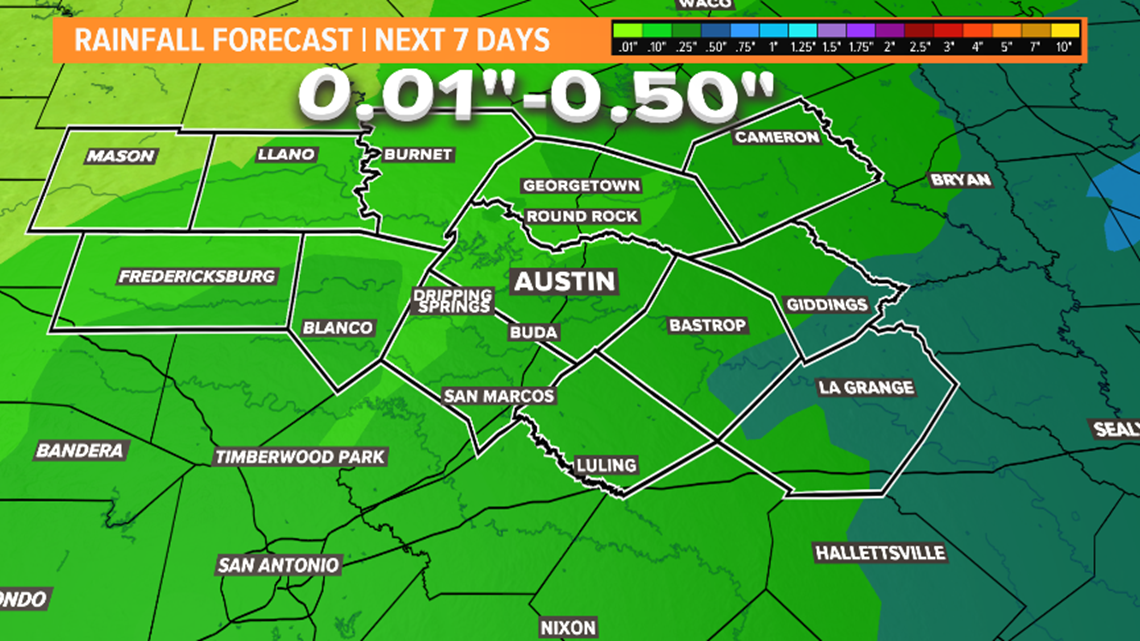 It will be windy and colder behind the front for Wednesday night, with low temperatures by Thursday morning in the low- to mid-30s. A few spots west and north of Austin will experience their first freeze of the season.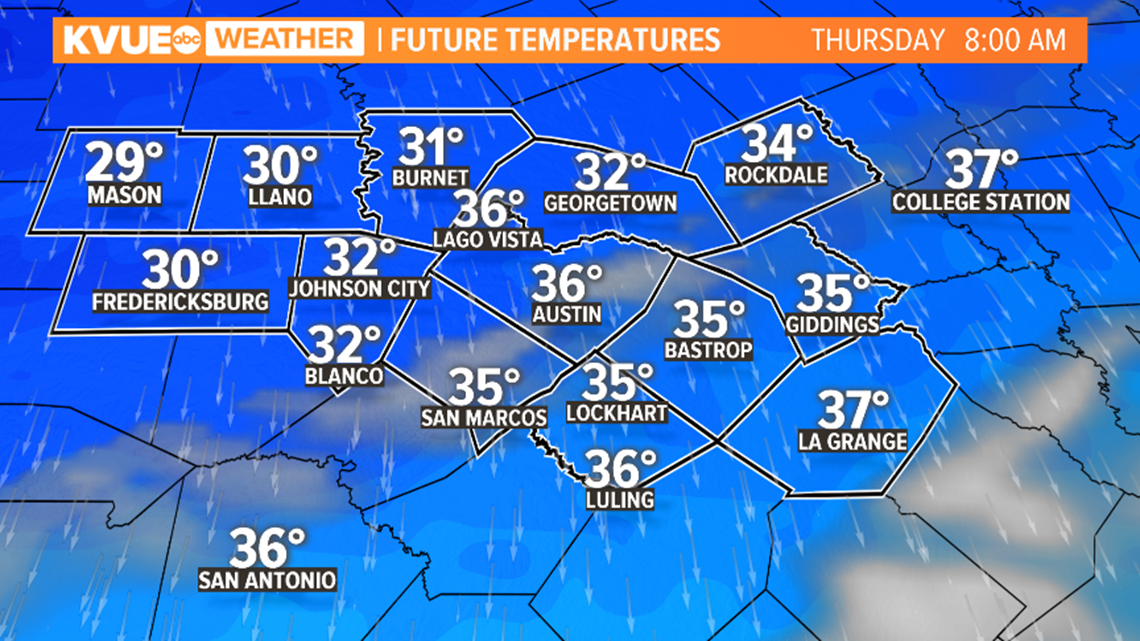 A Freeze Warning has already been set by the National Weather Service for The Texas Hill Country. Protect people, pets, plants, and pipes.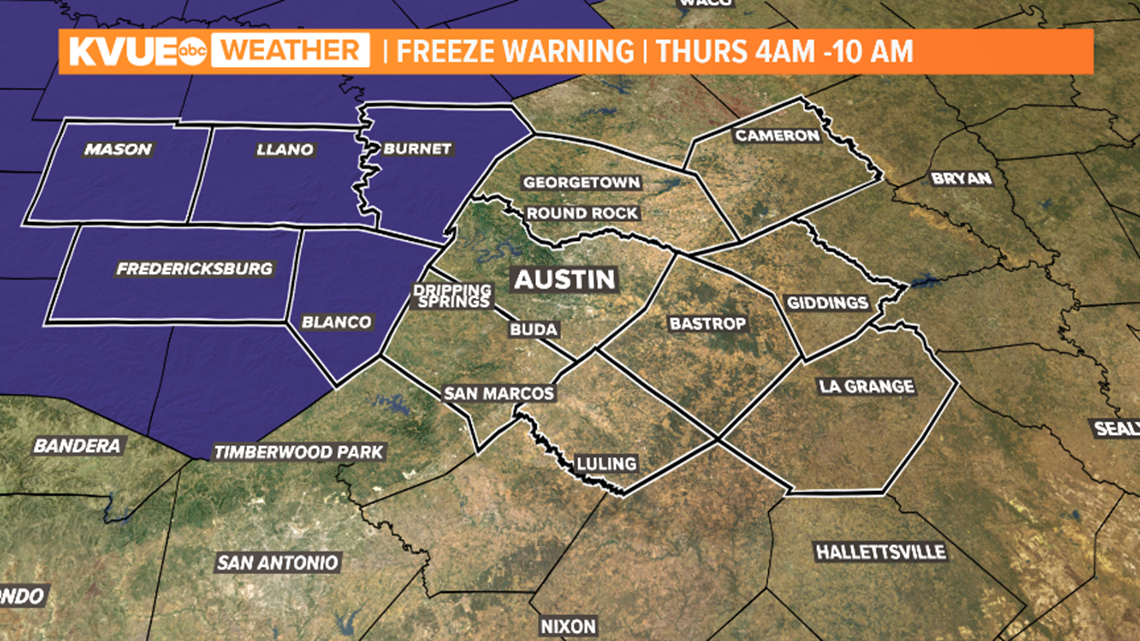 Halloween Thursday will feature clearing skies, windy conditions and highs in the low- to mid-50s, the coldest Halloween since 1991. Expect a north wind at 10 mph to 25 mph, gusting to 30 mph to 35 mph at times.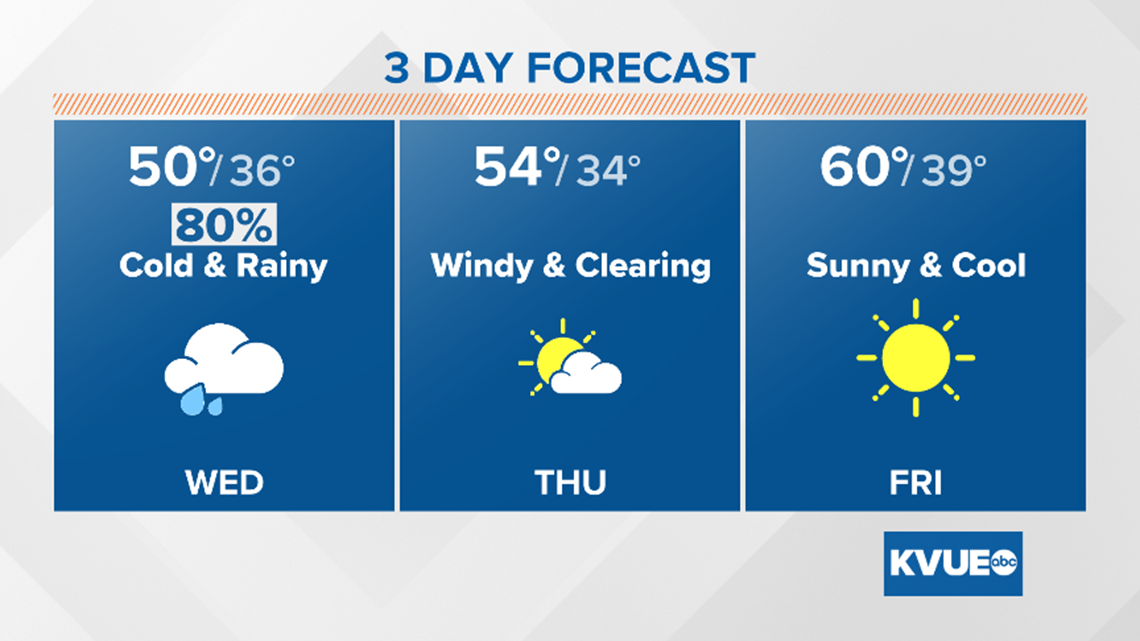 Temperatures will fall to the 40s on Thursday evening for trick-or-treating. Expect a dry Halloween night with a breezy north wind at 10 mph to 15 mph.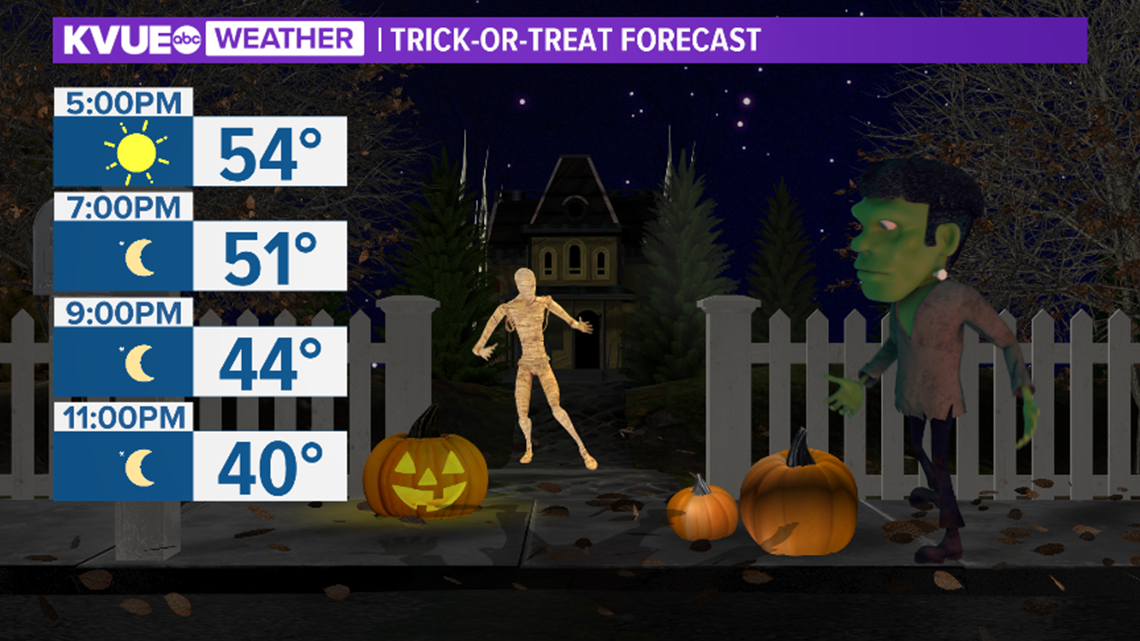 Friday will start off clear and cold with temperatures in the 30s. A light freeze is possible area-wide.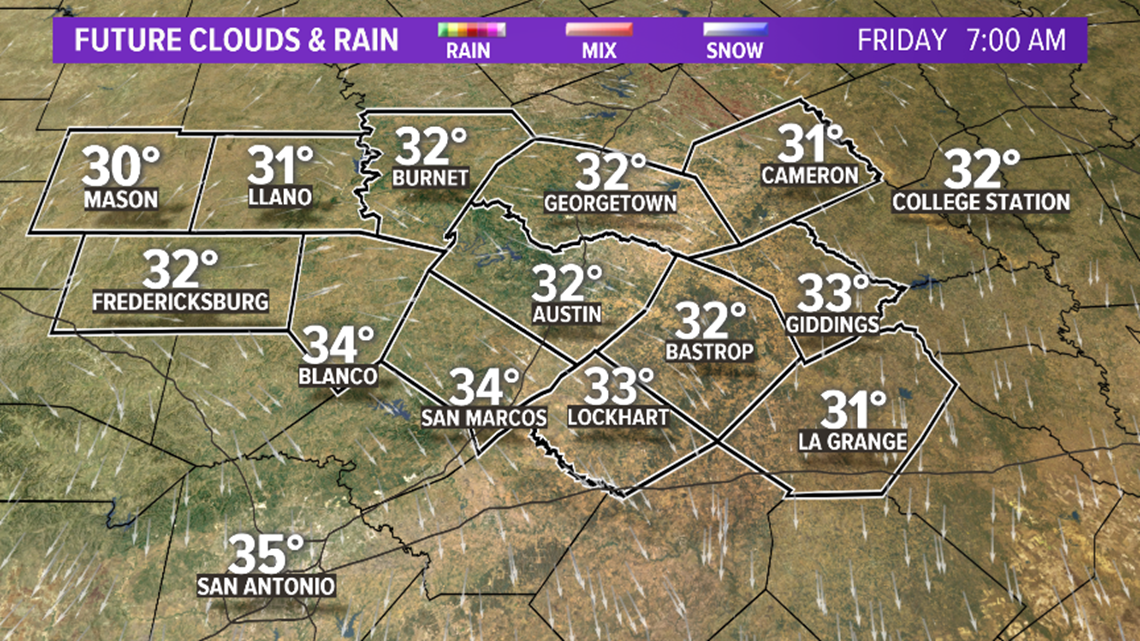 It will be sunny and cool for Friday and this weekend, with highs in the 60s.