AUSTIN, Texas — ***THIS BLOG IS NO LONGER BEING UPDATED. FOR THE LATEST FORECAST, CLICK HERE***
Cloudy skies and chilly temperatures are once again expected for Friday. Patchy light showers will be possible in the morning and early afternoon. Temperatures will stay in the 40s for much of the day, and highs will struggle to make it to the low 50s.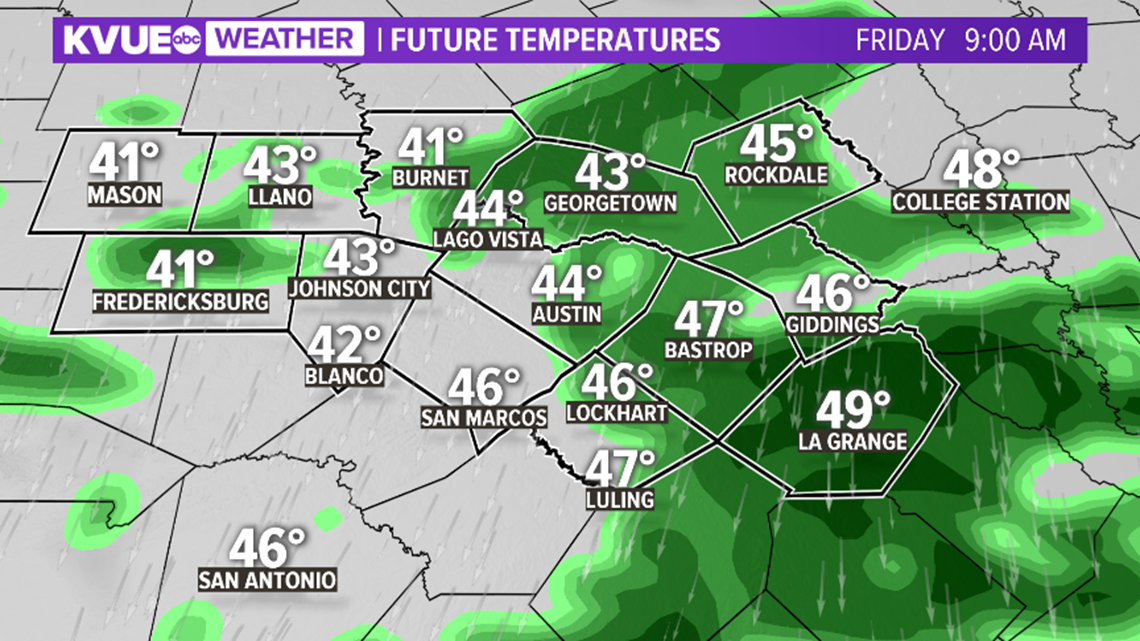 It will be dry this weekend, with highs in the mid 60s on Saturday and in the low 70s on Sunday.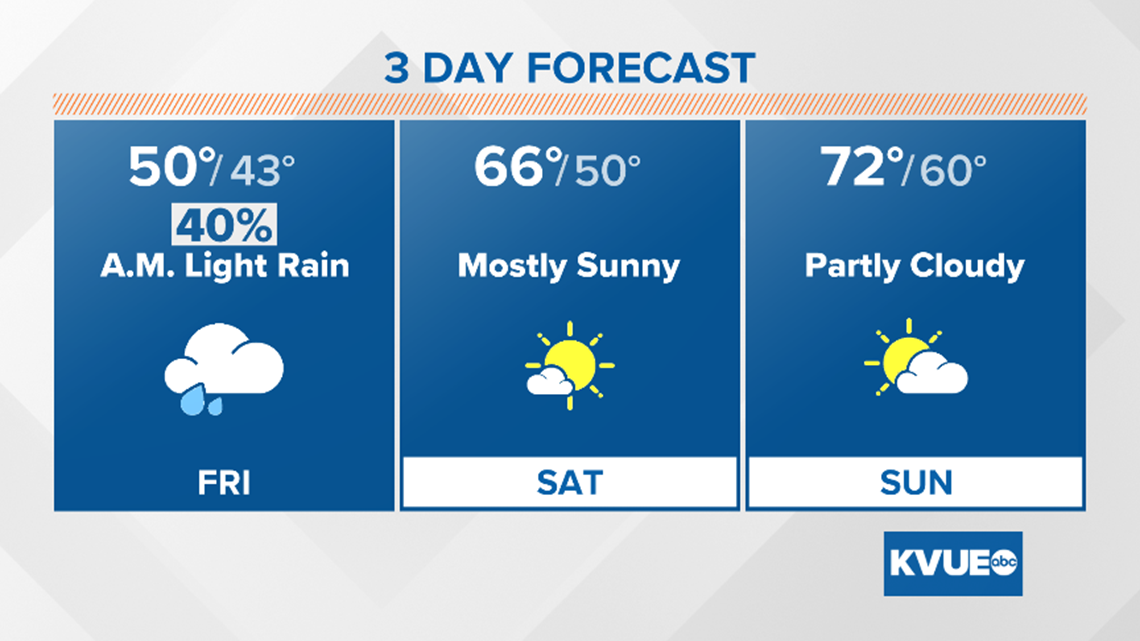 A stronger cold front is expected on Monday. Showers will be likely on Monday with gusty winds and falling temperatures in the afternoon. Parts of the area could freeze Monday night.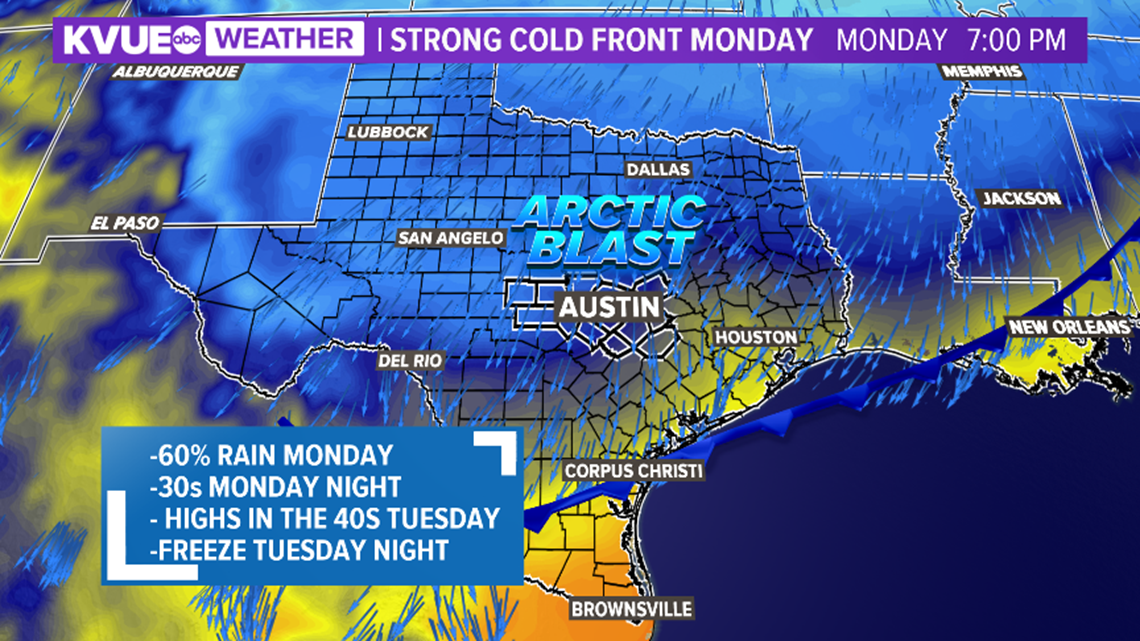 Highs on Tuesday of next week may stay in the 40s. An area-wide freeze is possible Tuesday night. Here's a look at the extended forecast: