AUSTIN, Texas — Friday brought a strong cold front, the first of two, with gusty winds and scattered showers. You can read more about that one here.
Saturday, we enjoyed that welcomed change as much as possible before a warm front returns Sunday. In this article, we will focus on cold front No. 2, which could bring the coldest temperatures of the season so far, the first frost or freeze for many and even the first snowfall of the season for parts of North Texas.
Timeline
Monday: The cold front is expected to push through Monday afternoon. This will cause temperatures to drop rapidly, with afternoon highs possibly only in the 50s for some. On top of that, wind gusts could be as strong as 30 to 40 mph, making it feel even colder.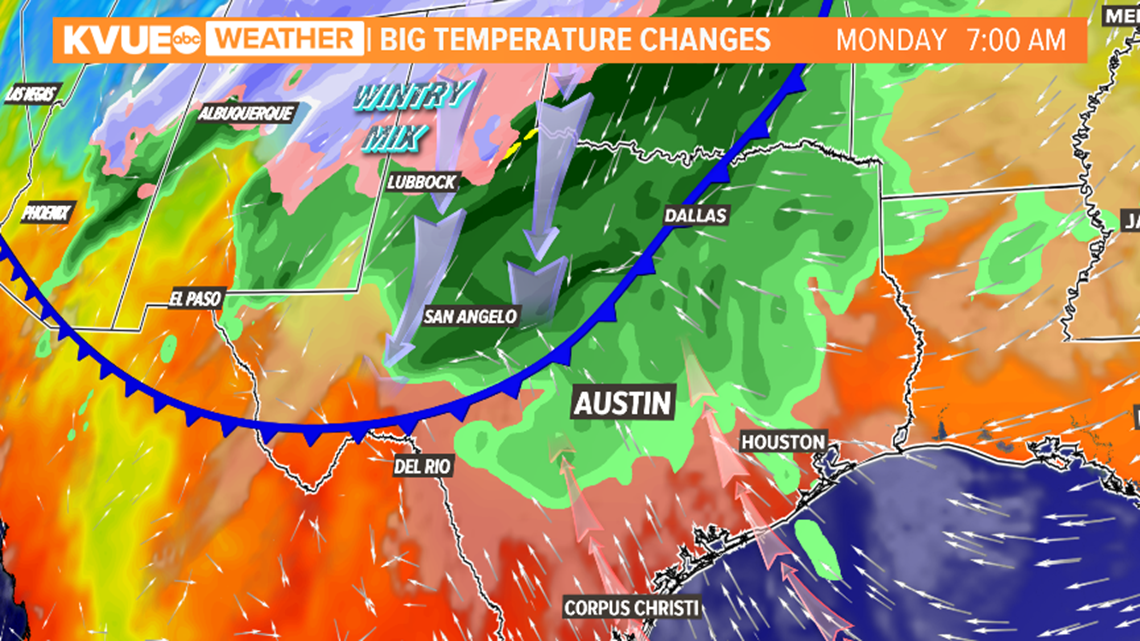 The first snowfall of the season will be possible for the Texas Panhandle on Monday. A wintry mix will be possible for those in North Texas close to the freezing point.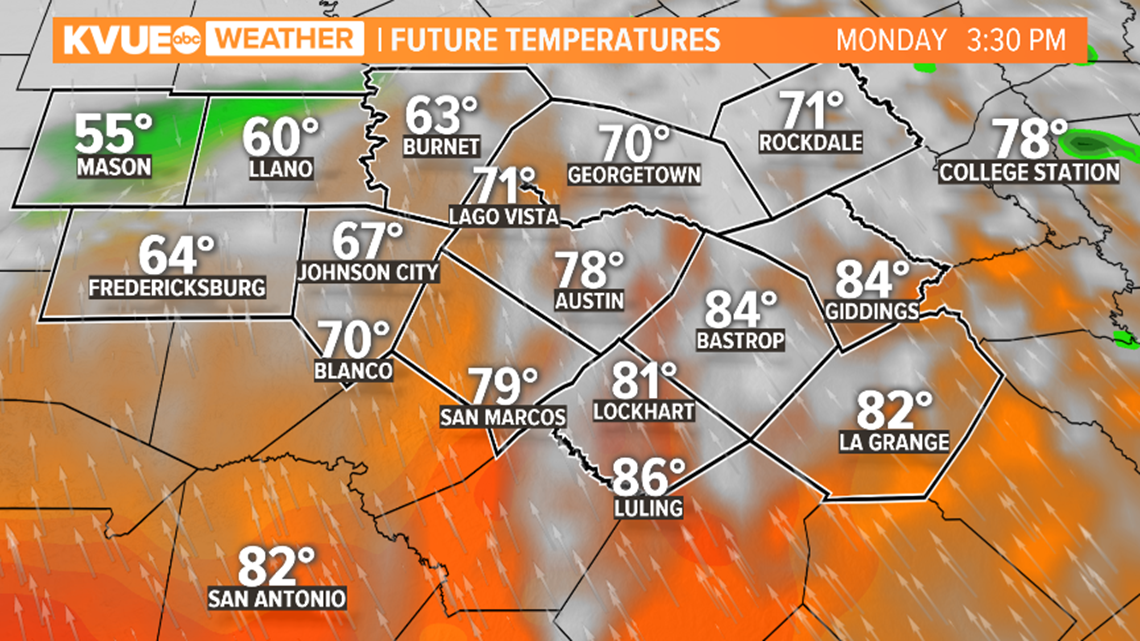 Tuesday: By Tuesday morning, the GFS is showing the coldest temperatures of the season so far settling in. Lows could be in the 40s and 30s area-wide, with parts of the Hill Country close to their first freeze of the season.
However, not all computer models are in agreement that temperatures will be this cold. If this forecast does verify, with a gusty north wind in place, temperatures could feel as if they are in the 30s and possibly even 20s for parts of the Hill Country.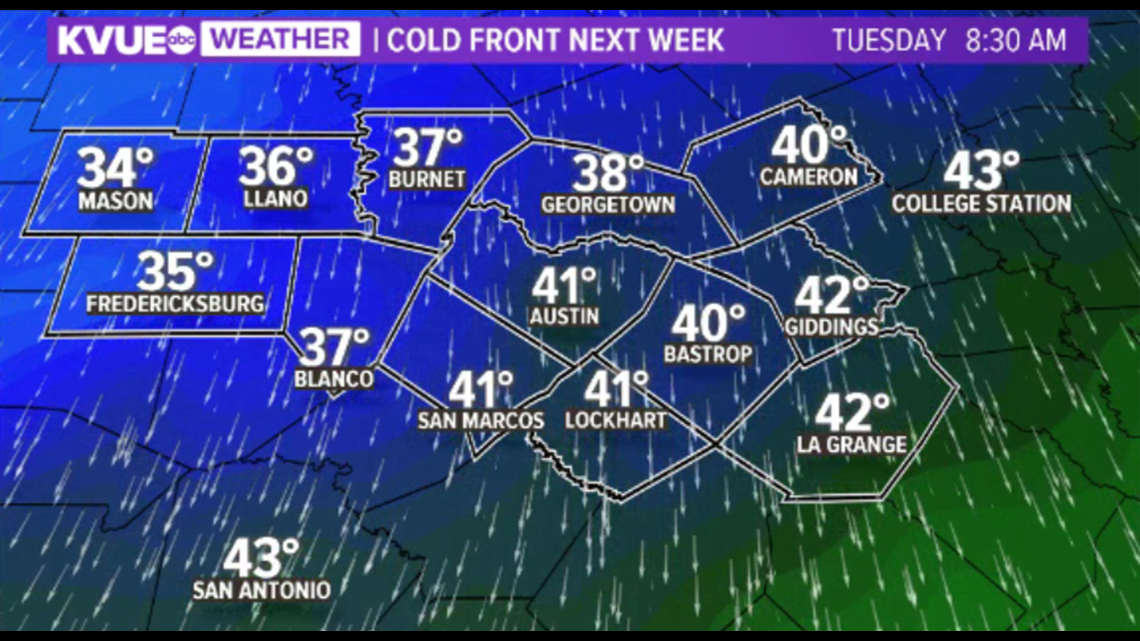 Wednesday: By Wednesday morning, the GFS shows parts of the Hill Country close to a light freeze with the rest of the viewing area in the low 40s.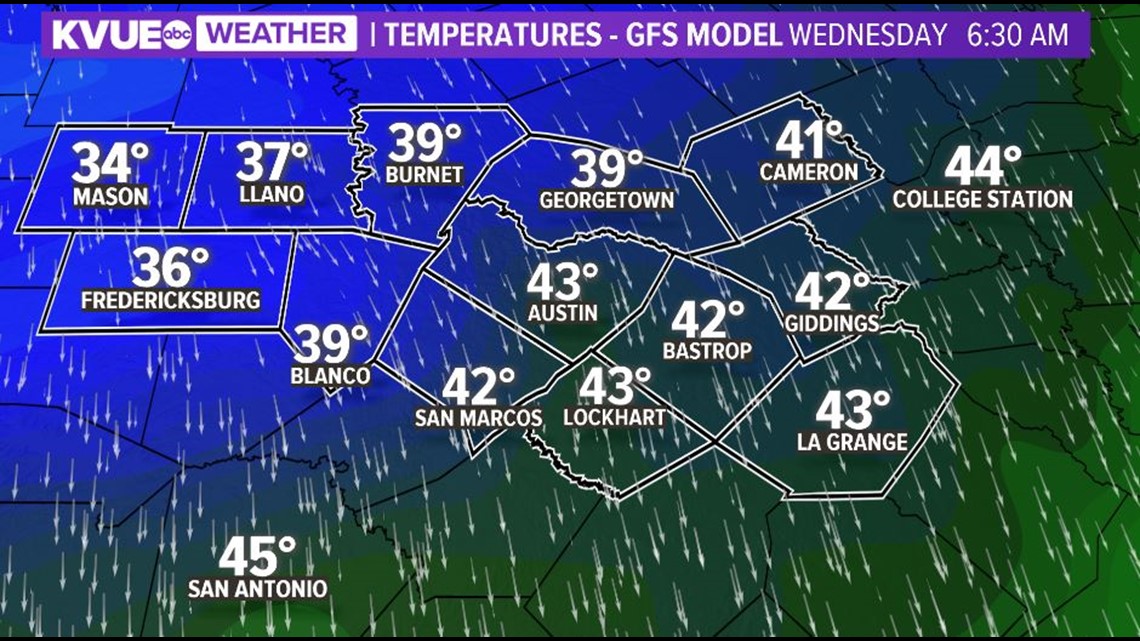 Along with these possible winter-like temperatures come some decent rain chances. An upper-level low will be pushing east, bringing isolated rain chances Monday and a 40-50% chance of rain Tuesday and Wednesday.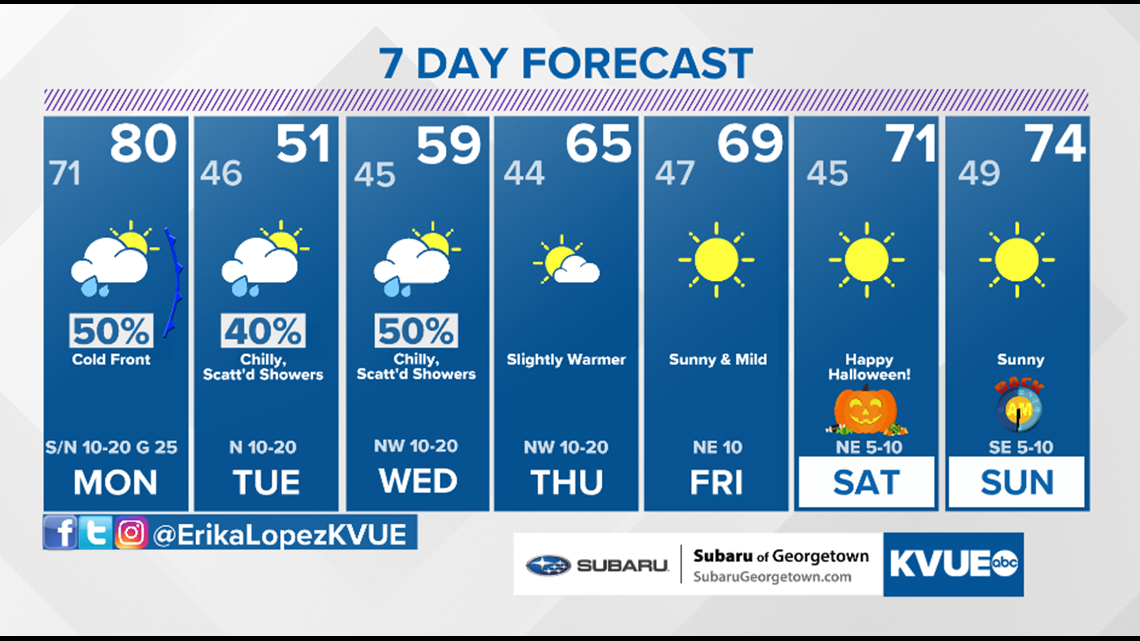 Make sure to check in with the KVUE Storm Team's forecast as we keep you up to date with the latest data coming in. Stay tuned!