This weather blog is no longer being updated. Please click here for the latest forecast.
The remnants of what was Tropical Storm Imelda continues to bring flooding rains in southeast Texas. Doppler Radar is estimating some spots received over 30 inches of rainfall over the past two days.
Imelda is now the seventh wettest tropical cyclone in U.S. history.
Some locations experienced higher rain totals than with Harvey in 2017.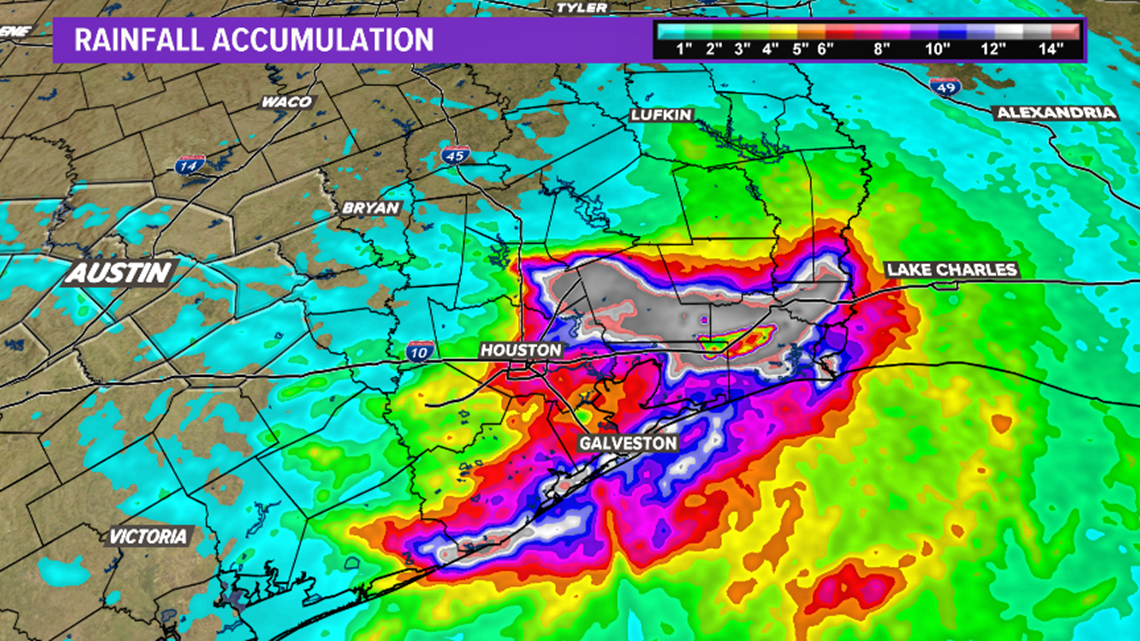 The system is expected to continue to move north through East and northeast Texas on Friday, bringing heavy rain through that part of the state.
The remnants continue to move through far northeast Texas into Arkansas and Louisiana this weekend.
Central Texas saw a few storms from the system on Thursday with the highest rain totals along and south of Interstate 10.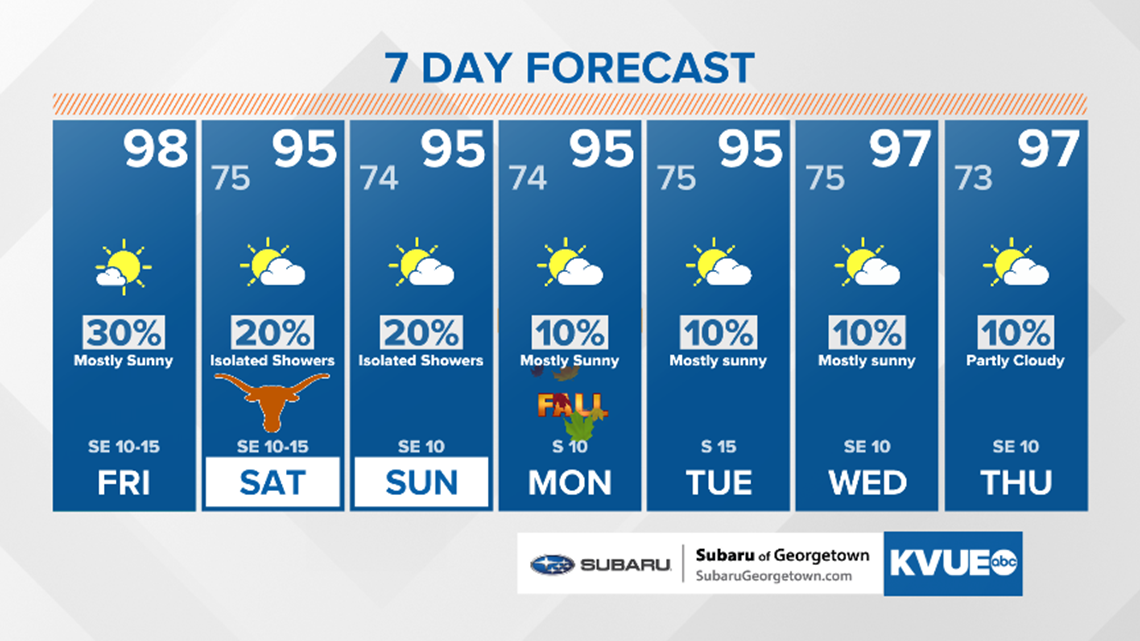 With our high moisture, Central Texas will see scattered showers through the day on Friday and Saturday morning. Rain chances dwindle away as the weekend progresses.