Heavy rain, large hail and gusty winds will be all possible with the storms that roll through on Thursday.
The Storm Prediction Center has placed all of Central Texas under a Marginal Risk for severe weather. That's a 1 out of 5 on the threat scale.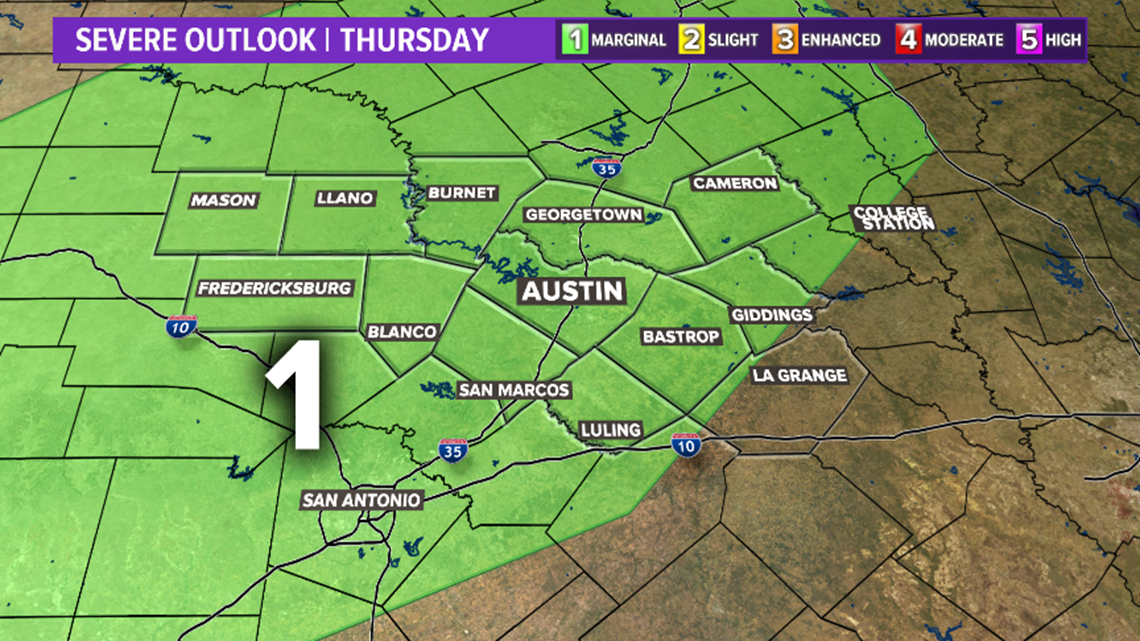 That means while we're not expecting widespread severe weather, a storm or two could really pack a punch.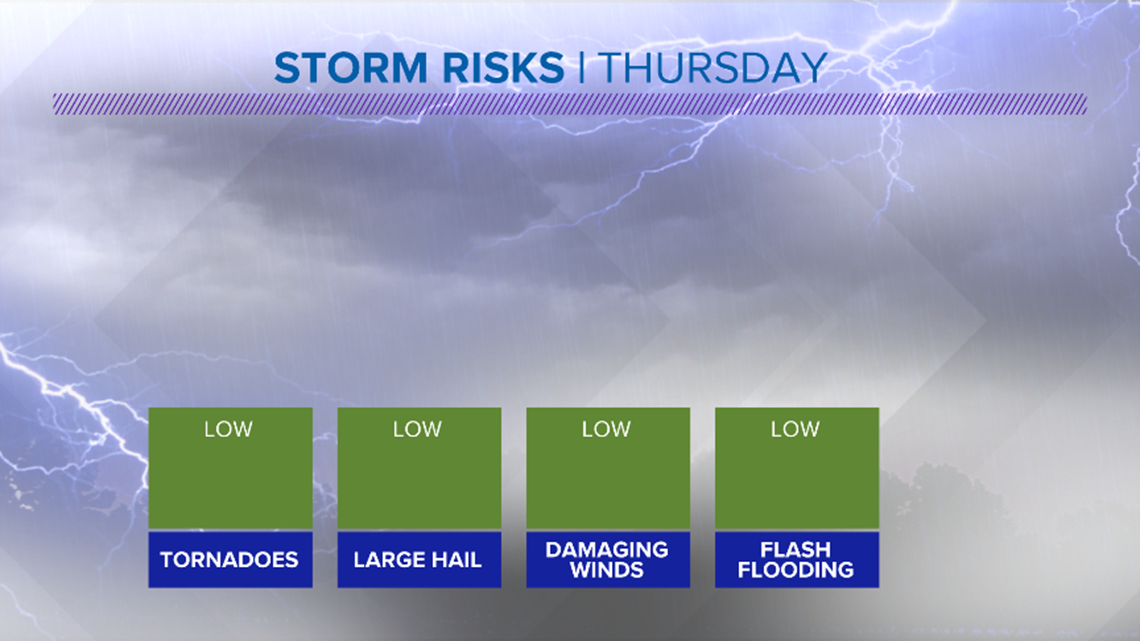 The other big story will be just how much cooler it'll be once the front passes.
Temperatures in some spots may not climb above 60 degrees on Friday. How about that for a cold front?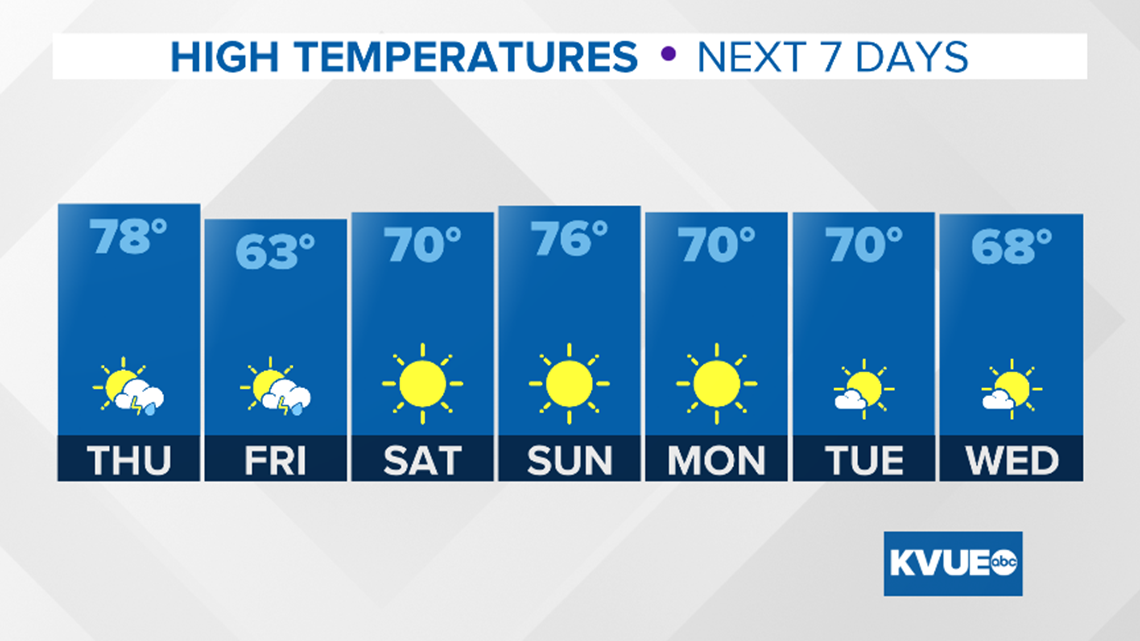 Let's talk about timing. Keep in mind, this can shift a little bit, but it should at least give you an idea on when to expect wet weather.
The cold front looks to move into the Hill Country around rush hour. Ahead of the cold front, a few pop-up showers or storms will be possible in the afternoon around Austin and Central Texas.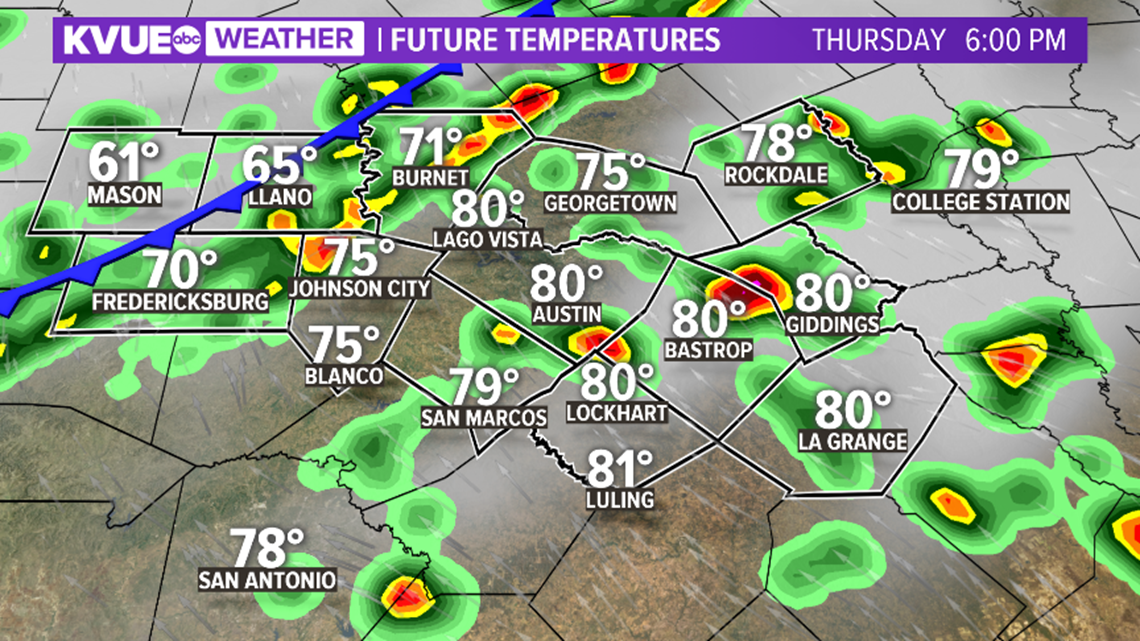 As of now, the cold front looks to pass through the Austin metro Thursday evening around dinner time. That's where we can expect some of the most intense storms and heaviest rainfall.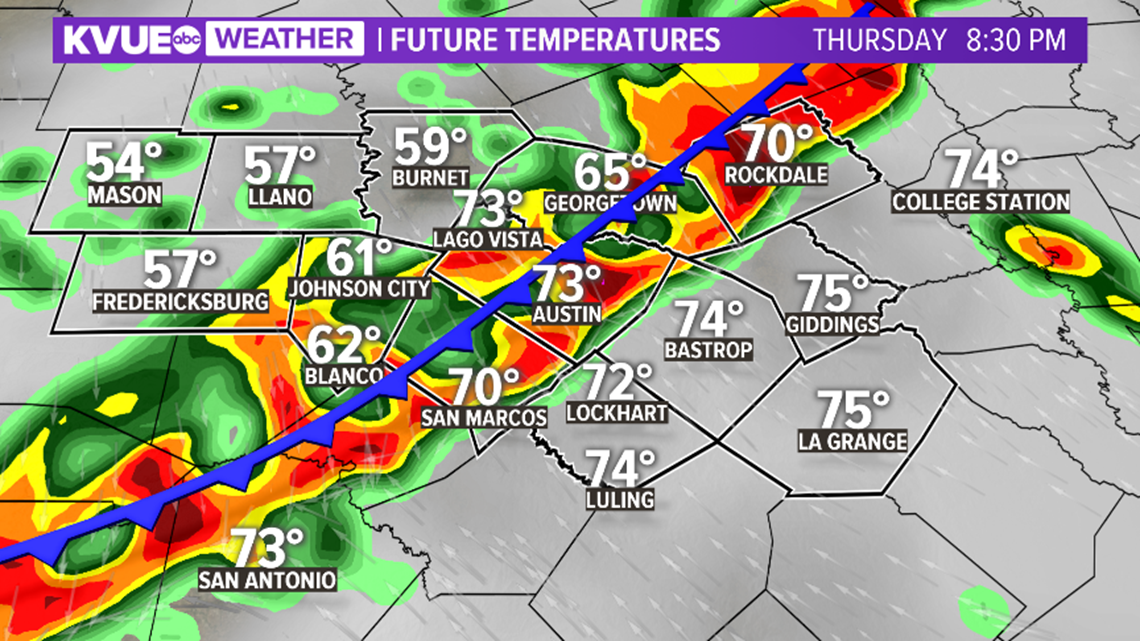 However, the heavy rain could linger through much of the overnight causing perhaps some pockets of flooding. That said, we aren't expecting a big threat for flooding, partly due to just how dry we've been for the last few months.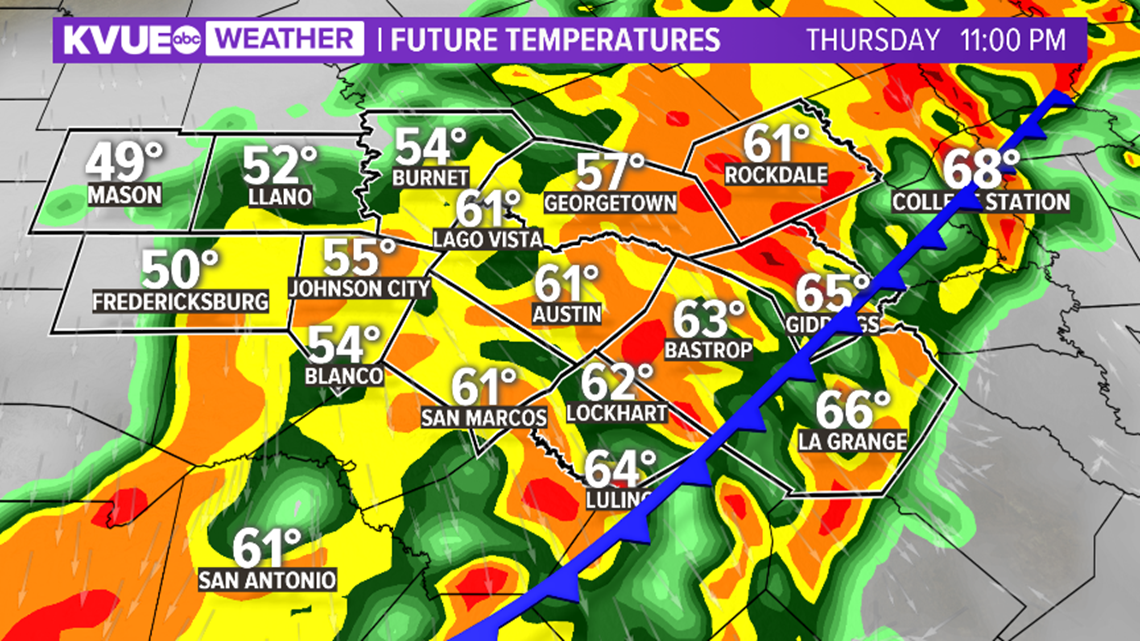 A few showers could linger as late as Friday morning before clearing out of Central Texas.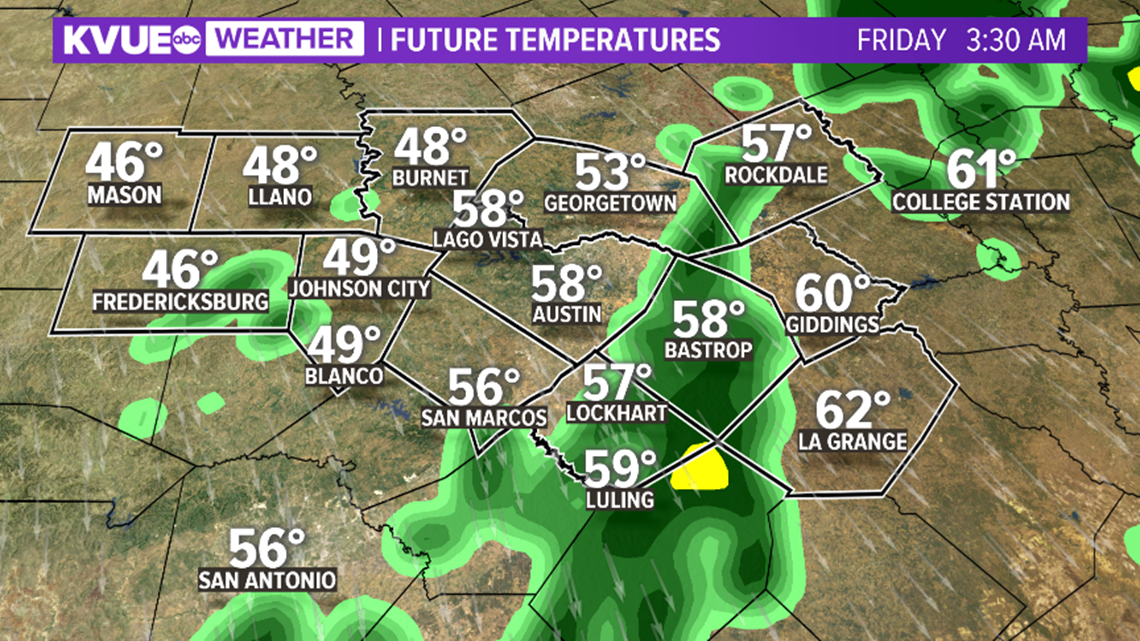 One to three inches of rain is expected to fall through Friday but isolated spots could potentially see more. This is the best part of these storms, as we've seen extreme drought develop around much of Central Texas.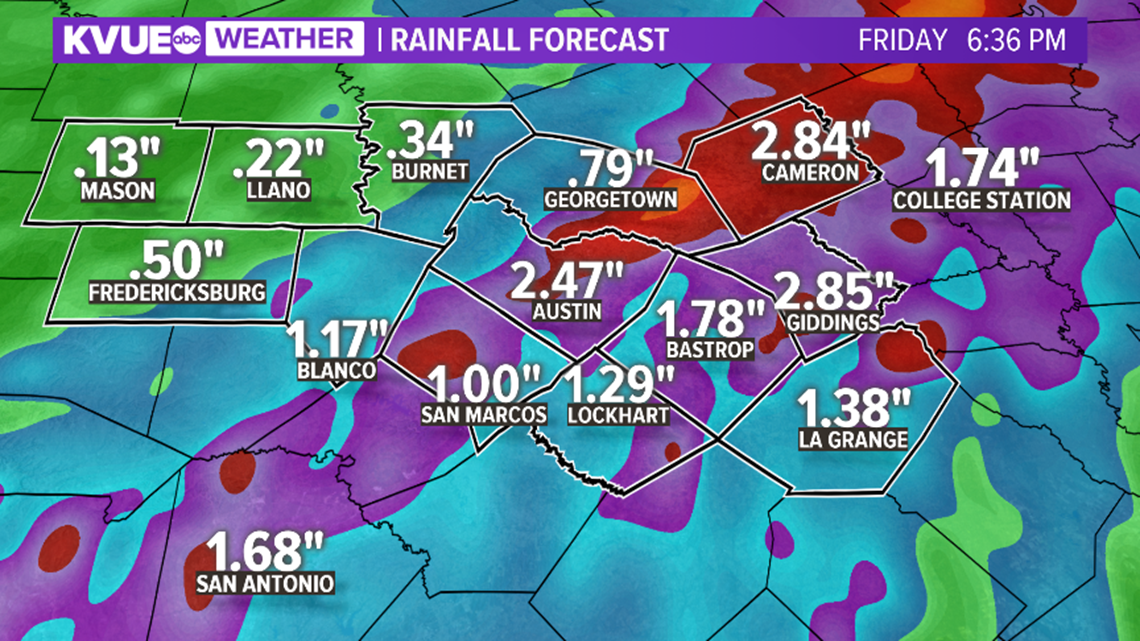 Lows on Saturday will likely be in the 40s area-wide during the overnights and a few degrees warmer by Sunday. This rides along with the Climate Prediction Center's eight- to 14-day outlook of temperature conditions. Dare I say we've finally had an end to the 90-degree days in Austin for 2019? Hopefully, I didn't jinx it.