AUSTIN, Texas — It is now officially the hottest time of the year for Central Texas with regard to climatology and, right on cue, the forecast calls for more triple-digit heat each day for the upcoming week.
With an afternoon high on Sunday of 103, the tally is now at 29 days of triple-digit heat for the year in Austin. Expect that total to keep climbing with no relief on the way for at least the next seven days.
For Monday through Wednesday, highs will be around 104 degrees each day for the Austin area. It's possible there could be some slightly cooler weather by next weekend, but even then expect highs to remain above average.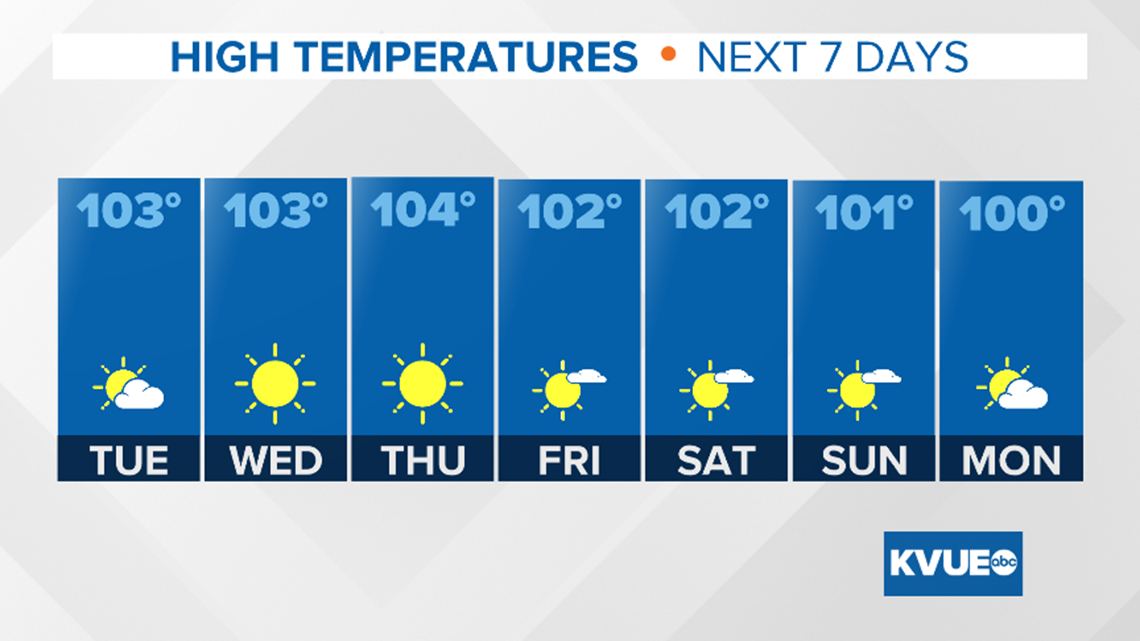 It's not just a hot forecast, but also a very dry one. After a 10% chance of shower or storm east of Interstate 35 on Monday, the rest of the week should stay completely dry.
A ridge of high pressure over the state remains the dominant weather feature, and until this ridge either moves farther away or breaks down, it will be very hard to get any meaningful rain chances.

Latest computer guidance suggests no rain for the Austin area over the next week. This is not good news for Central Texas, as moderate drought has now developed over parts of Travis, Williamson and Burnet counties.

As we enter the second full week of August, it is now the hottest time of the year for Central Texas with an average afternoon high of 98 degrees.
The average afternoon highs begin to drop by the second half of August and, by the first of September, the average afternoon high is 95 degrees.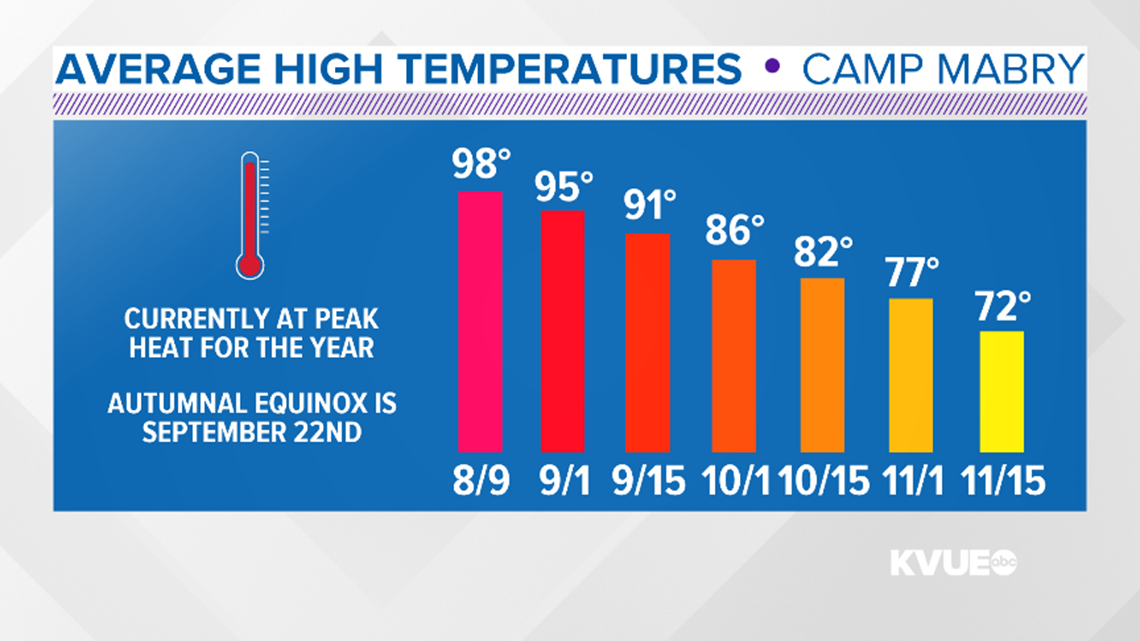 The longer-range outlook may open the door for slightly higher rain chances for next week, depending on the placement of the ridge of high pressure that is dominating our weather pattern.
Even with that in mind, long-term guidance continues to suggest that above-average temperatures are likely into next week.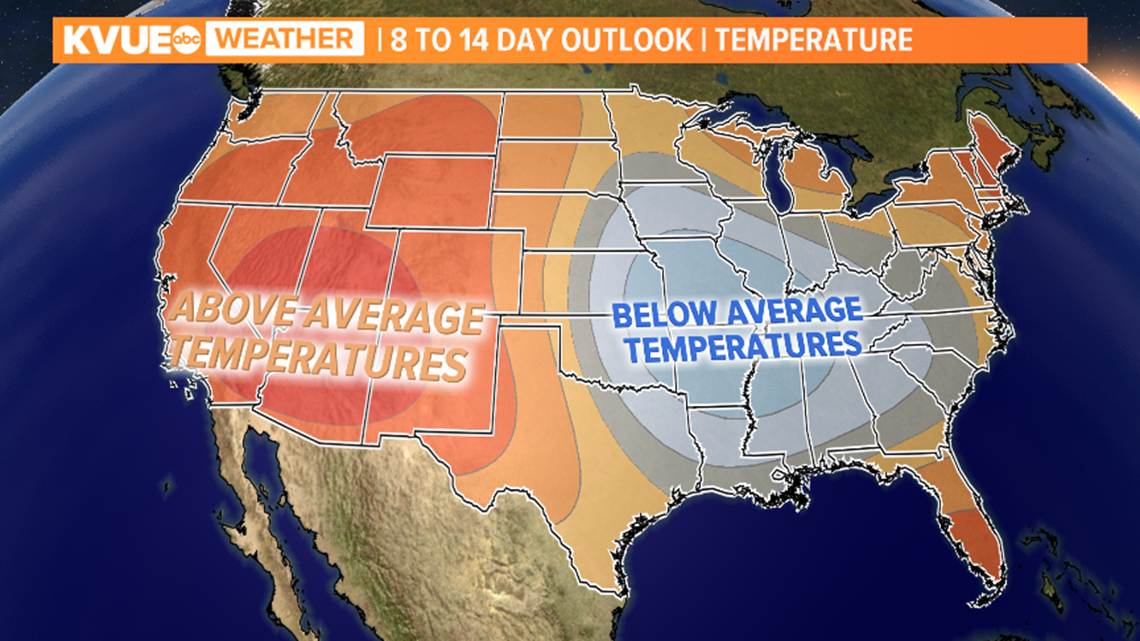 The extended forecast can be found below: