***THIS BLOG IS NO LONGER BEING UPDATED. FOR THE LATEST FORECAST, CLICK HERE***
Patchy light rain and drizzle is likely through Tuesday afternoon. Rainfall amounts will be small, at less than a tenth of an inch for most locations.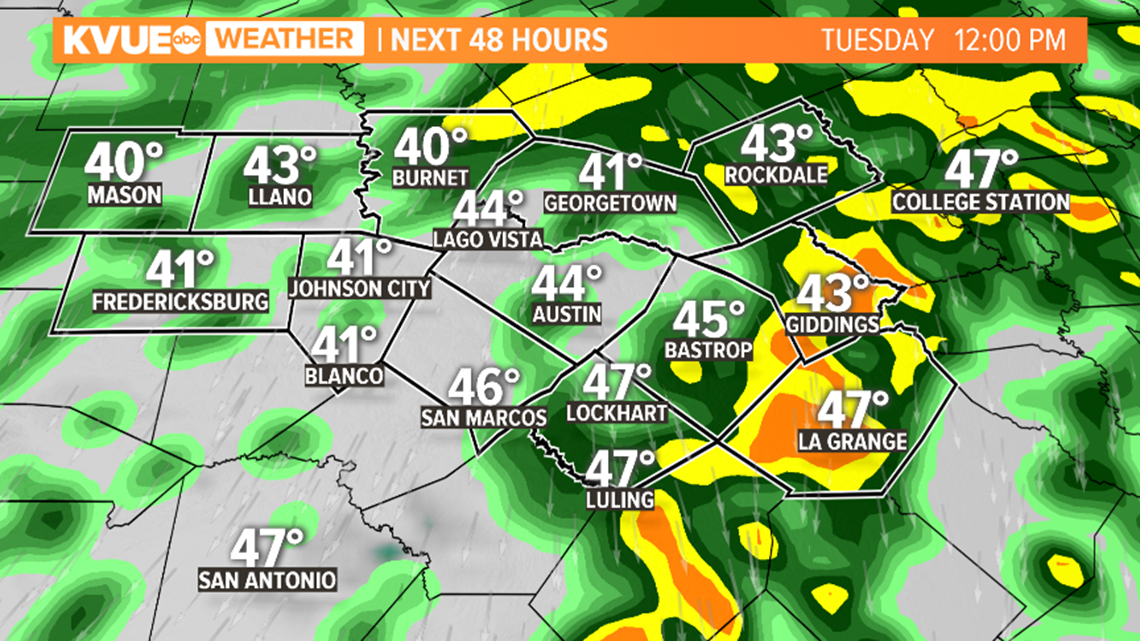 Wind gusts Tuesday will be as high as 25 mph. Wind speeds will decrease after sunset on Tuesday.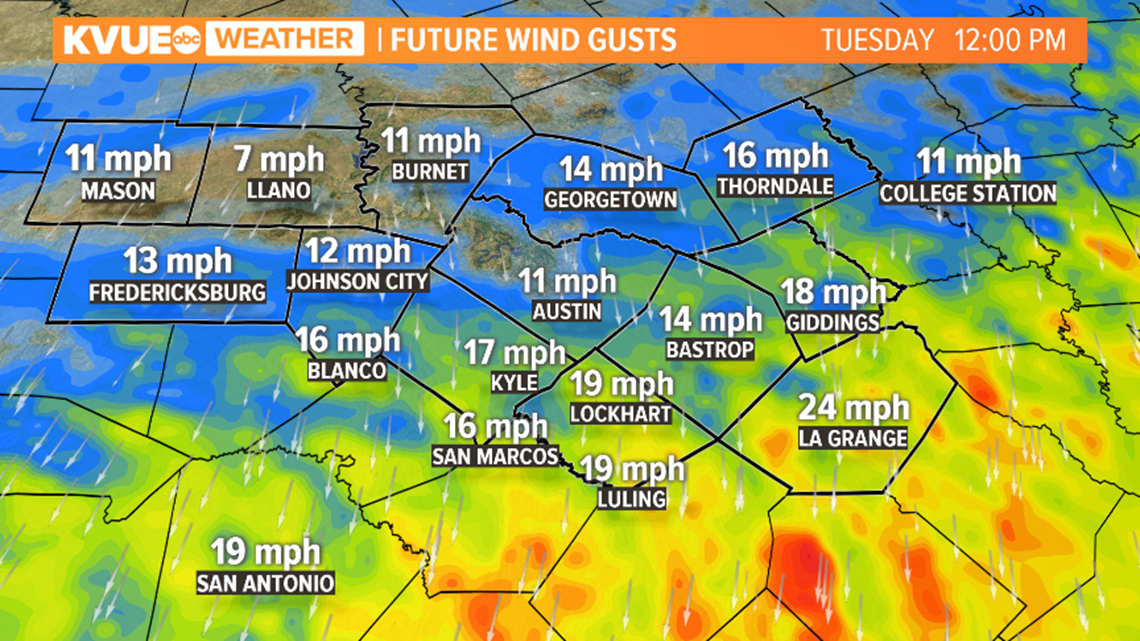 Expect clearing skies and cold temperatures on Tuesday night. Most locations outside of Downtown Austin will freeze. Then, it will be sunny and cool for Wednesday with highs in the mid-50s.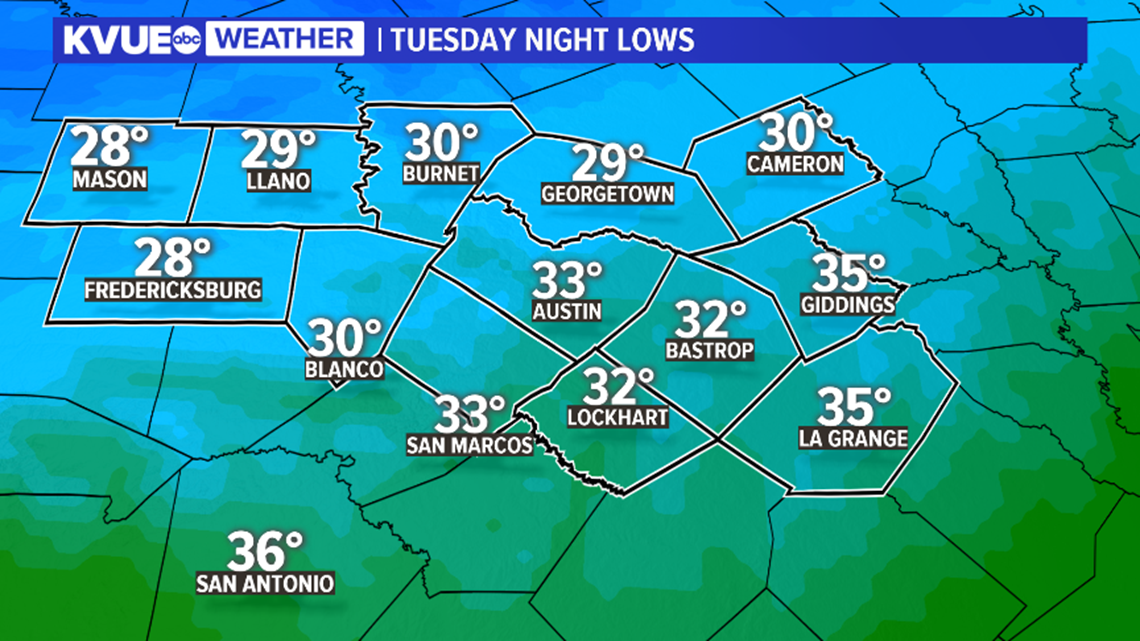 Highs will be in the 60s for Thursday and Friday, and we'll be back in the 70s this weekend.
Rain is needed, according to the latest drought monitor. Areas are still under moderate to extreme drought. September recorded a total rainfall amount of 0.64 inches at Camp Mabry. October was much better with 4.19 inches of rainfall. In November, less than one inch of rainfall was recorded.