AUSTIN, Texas — ***This weather blog is no longer being updated. For the latest forecast, CLICK HERE***

Light freezing rain and sleet seen overnight could cause hazardous conditions on bridges and overpasses Tuesday morning. There is not a lot of accumulation thanks to high winds and dry air. As of now, no significant impacts are expected with the leftover wintry mix. Extra caution should be used on bridges and overpasses, especially for areas west of Interstate Highway 35.
Winds will be strong throughout the day on Tuesday. Gusts could be as high as 30 mph.This strong wind will produce wind chills in the teens Tuesday morning and upper 30s Tuesday afternoon. It will feel like it is below freezing until noon Tuesday.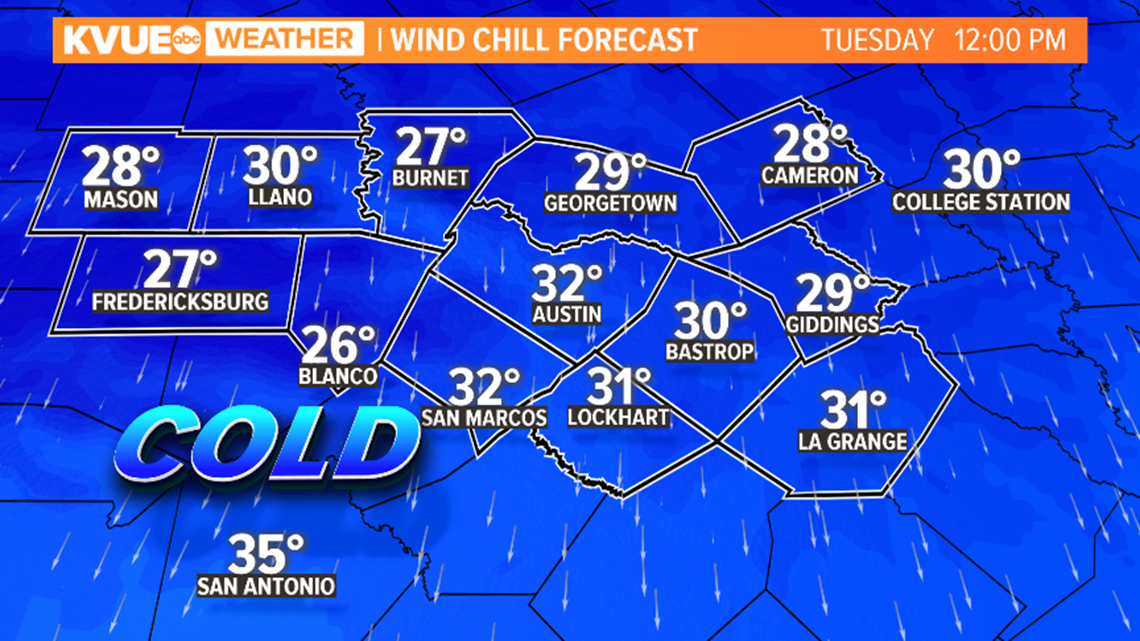 This cold airmass is unusual for this time of year. Lows Tuesday morning will be running over 20 degrees below average and highs Tuesday will be at least 30 degrees below average. Sleet is also rare this early in the season. The last time Austin reported a trace of sleet this early was on Nov. 4, 1992. The earliest measurable snowfall/sleet was on Nov. 14, 1959.
Temperatures Tuesday morning are near or below freezing area-wide with wind chills in the teens! Brr!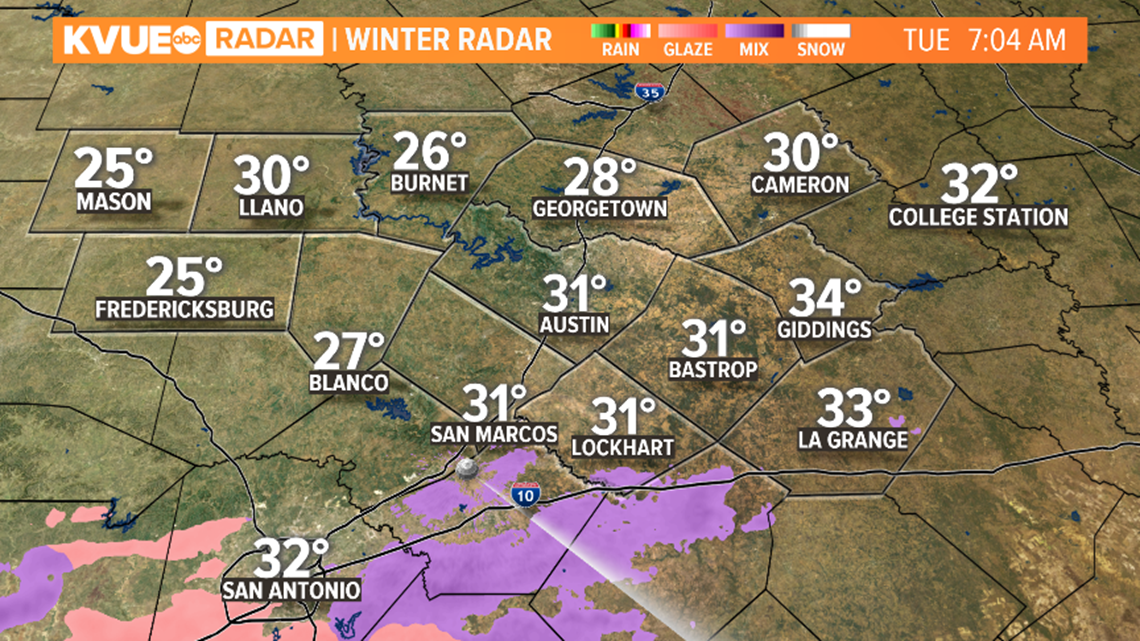 High temperatures on Tuesday will be only in the 40s, with wind chills in the 30s.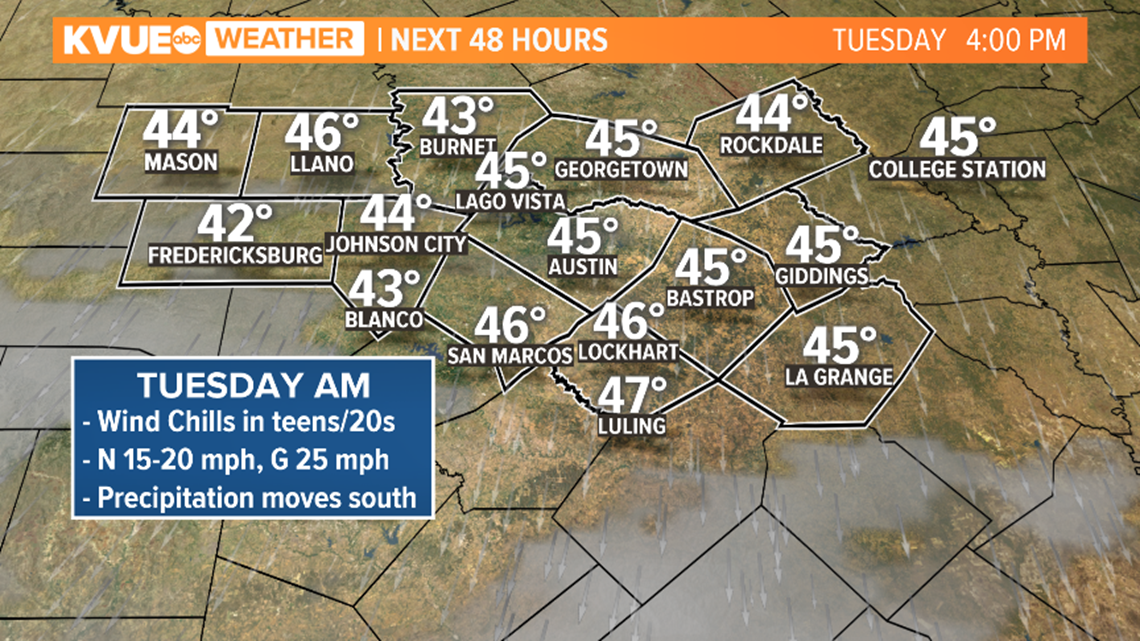 The coldest recorded high temperature for Austin Airport on November 10 is 51 degrees. The forecast calls for a colder high temperature of 45 degrees.
Most of the area could record a freeze Wednesday morning, but all of the precipitation will be out of the area by then.
Here's a look at the extended forecast: