AUSTIN, Texas — Conditions aligned themselves towards an active evening of strong to severe thunderstorms for Central Texas Friday afternoon and evening.
A strong frontal system reached our Hill Country residents mid-to-late afternoon before approaching the Interstate 35 corridor around dinner time.
Here's a look at the timeline and the side effects of this system.
A flood advisory is in effect for Travis and Williamson counties until 11:45 p.m.
There were reports of hail around half an inch as the storm moved over Blanco around 7:30 p.m. Wind gusts in Blanco county exceeded 60 mph.
Some associated pop-up storms are likely ahead of the front with locally heavy downpours and gusts exceeding 60 mph. Some of the stronger storms could have wind gusts up to 75 mph.
Loose lawn items could become projectiles with the gusty winds as the front moves eastward, so it's important to secure those items.
Key indicators of strengthening and rotation to look out for will be a bowing in the line of storms. Discrete supercells could cause some spin-ups ahead of the front, which could heighten our threat. As of now, the threat for tornadoes remains low.
However, well after sunset, our eastern counties will still need to remain vigilant and weather aware.
The Storm Prediction Center highlighted areas along I-35 for the potential of severe weather. The highest potential for widespread severe weather is highlighted in orange which includes Austin, Dallas, Houston and Waco.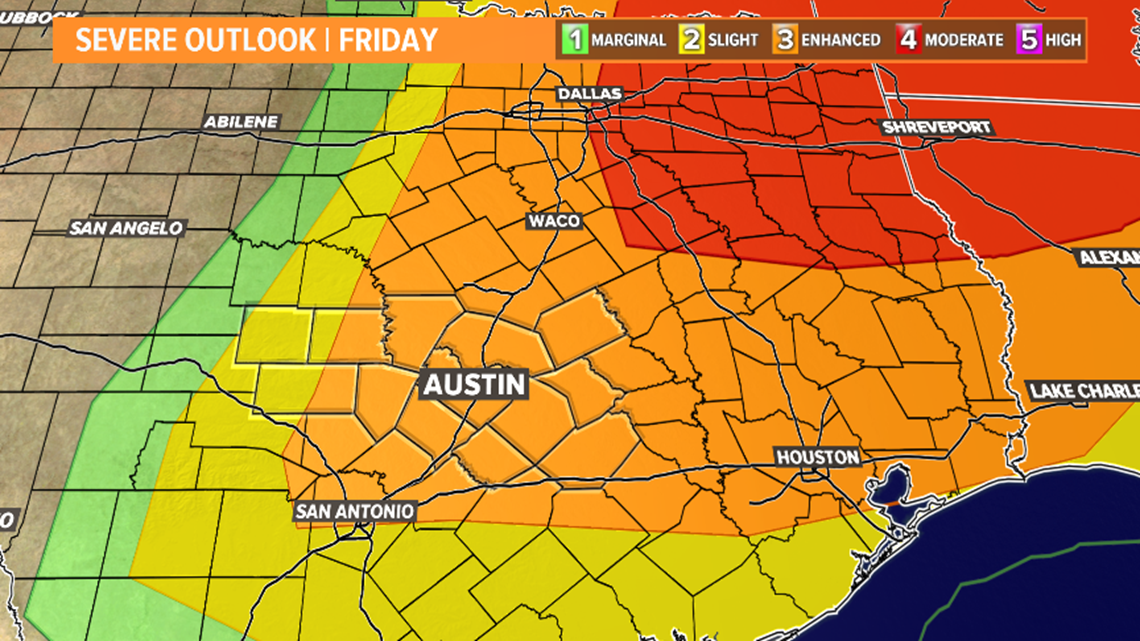 The heaviest rain was expected northeast of our area where the severe threat is highest. Central Texas will see less than an inch of rainfall for most locations.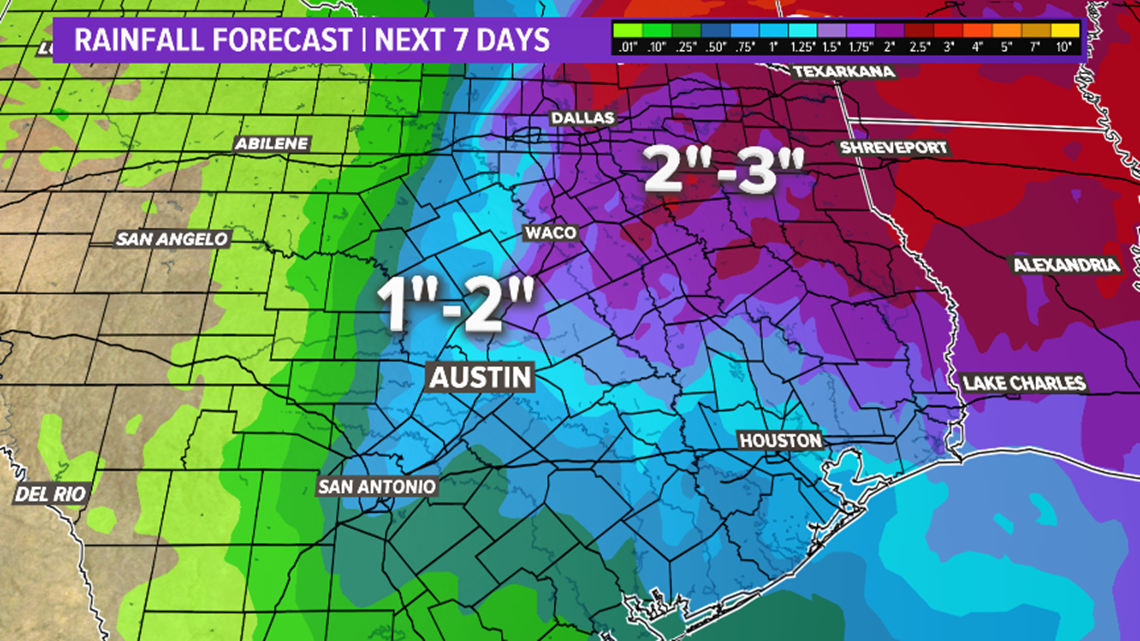 With any system capable of producing strong storms, being prepared is the best practice to stay safe. Stay with the KVUE Storm team for your latest weather updates.
Expect breezy, dry and cooler conditions behind the front for this weekend.