AUSTIN, Texas — Oy! With the very warm temperatures across the Austin metro yesterday, it is safe to say "we are ready!" Open up the door, and let the Fall weather rush right in.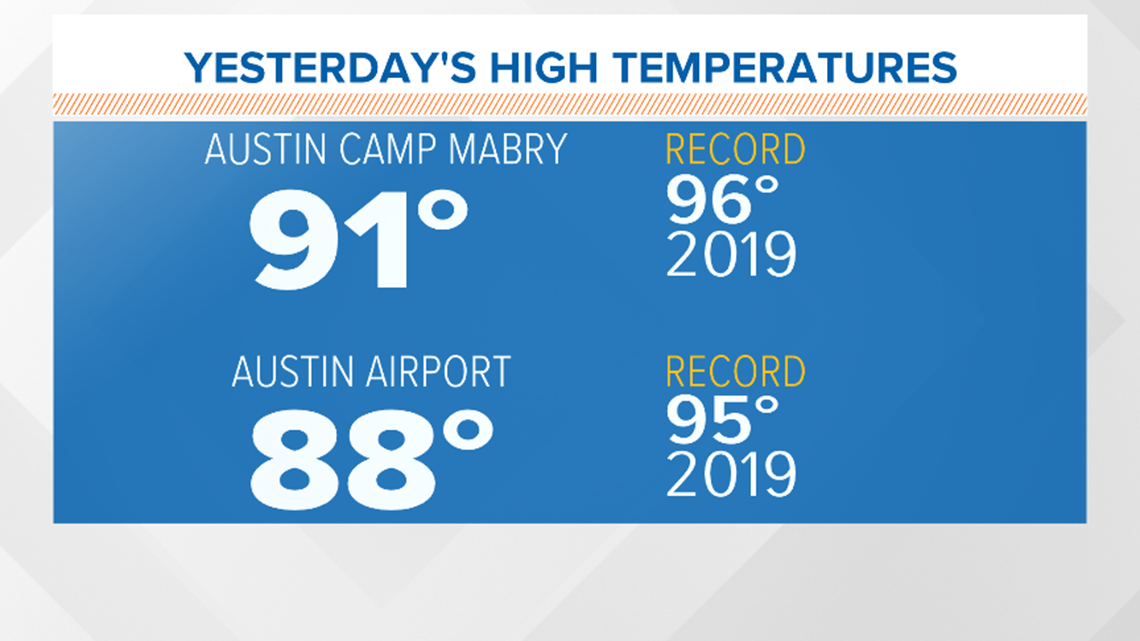 Though a Wind Advisory is not in effect nor could be put in place, we are expecting wind gusts upwards of 10 to 20 mph Friday. This will feel a lot better because humidity levels will be lower.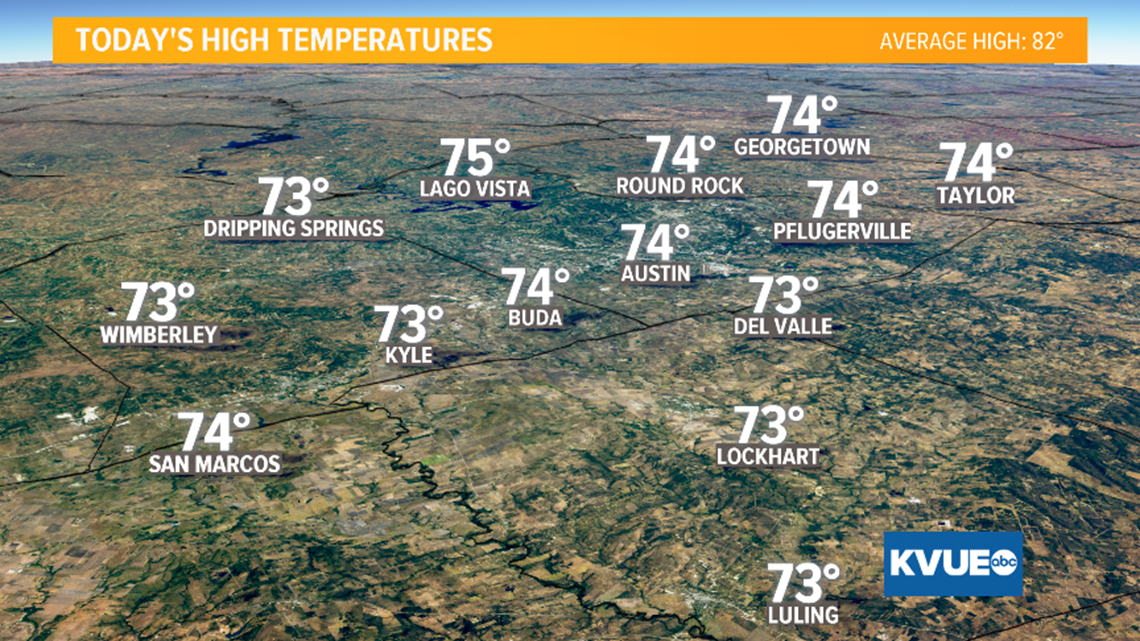 If you enjoyed the lows Friday morning, just prepare yourselves for the 40s and 50s ahead for our area come Saturday morning.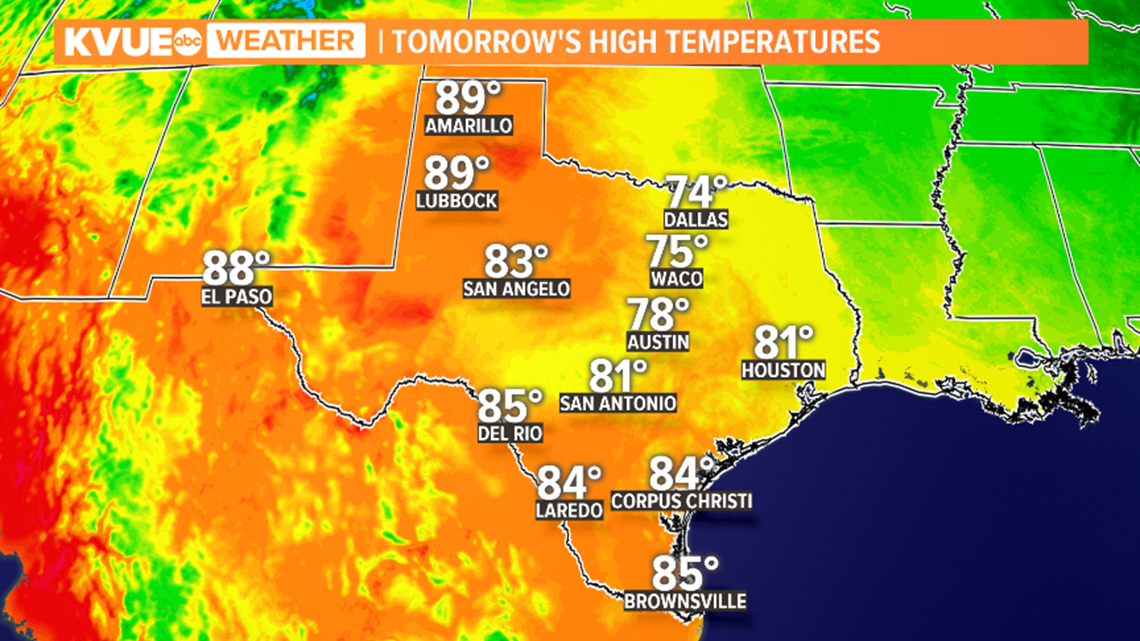 That northerly breeze that we all know and love will bring drier conditions into the area, lower humidity levels and certainly bring the nicest fall-like feels. High temperatures on Friday will hover in the low 70s.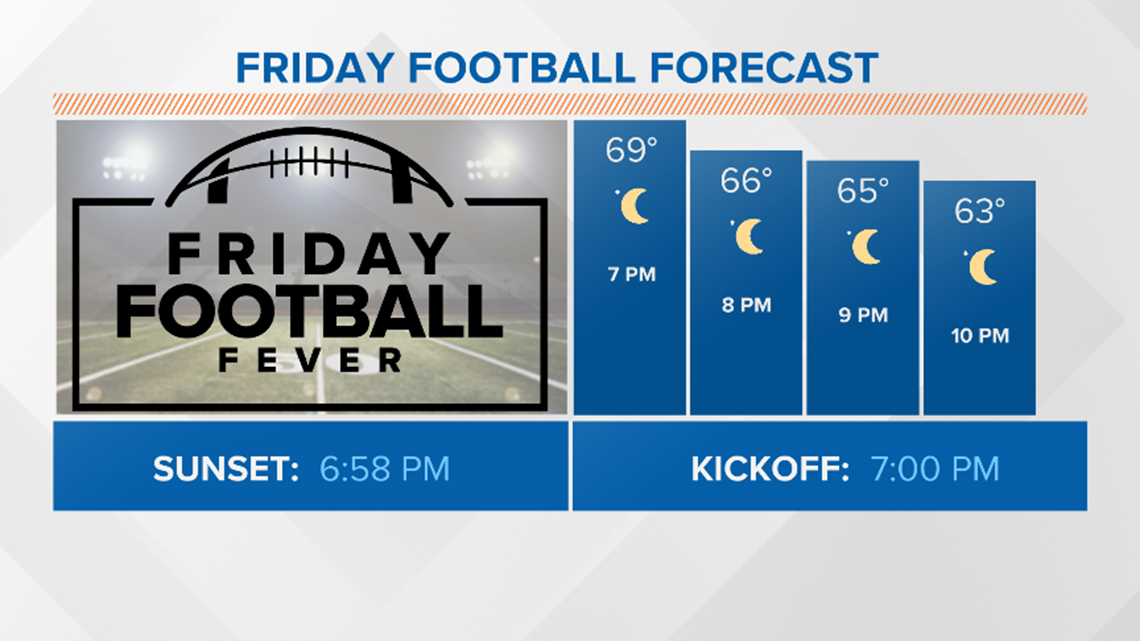 Even Friday night football weather will be some of the best we've had so far this season. Rainfall is expected to be minimal still in the next seven days with the highest likelihood, 10% to 20%, early next week.